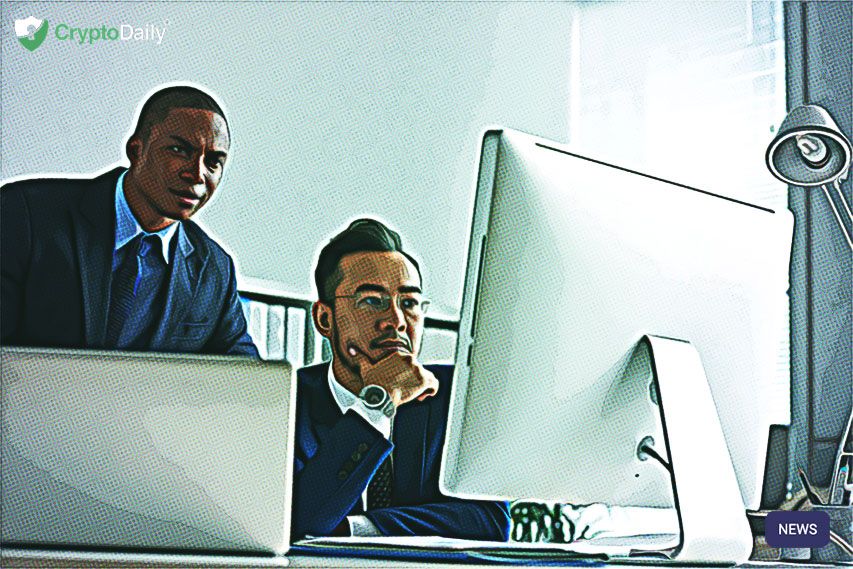 2020 marks the start of a new decade, so it's worth taking some time to analyze a crypto-asset we haven't covered recently. I'm specifically talking about the 0x token and its protocol for decentralized exchanges (DEX).
In terms of development, last year was a good one for 0x. These types of protocols have become increasingly famous lately, so I wonder where DEXs are going and if they'll finally take over and lead the liquidity battle against centralized exchanges. But before we begin digging deeper into 0x and how its' token is performing financially let's put in a few lines what the protocol is used for and what the purpose of its token really is.
So, what is 0x?
Following the definition in their whitepaper: "0x is an open protocol for decentralized exchange on the Ethereum blockchain. It is intended to serve as a basic building block that may be combined with other protocols to drive increasingly sophisticated dApps. 0x uses a publicly accessible system of smart contracts that can act as shared infrastructure for a variety of dApps".



Source: 0x Whitepaper
0x establishes two mechanisms for their users to transact:
Point-to-Point Orders

, which allow two parties to directly exchange tokens between each other using almost any communication medium (Facebook, WhatsApp, etc)

Through a decentralized exchange, which in this case are called

Relayers

. Their main difference with traditional exchanges is that they do not execute trades on behalf of market participants.
In addition, "Makers" are considered to be those users that create orders, while "Takers" are merely users that intercept orders and decide to fill them.
To a lot of believers, decentralized exchanges are a relevant step forward in terms of adoption of the DLT ecosystem as they promise to solve many security issues todays' centralized exchanges have suffered from, and are not exposed to any governmental/regulatory constraints. In addition, DEXs are trying to allow users to transact trustlessly by cutting the middleman through their technology and protocols; that's why they have become a hot topic and their popularity is steadily increasing.

However, competition between centralized and decentralized exchanges is consistently growing for both users and liquidity, and the winner of this race is still yet to be decided.
0x is also the name of the native token of the protocol, so let's talk about that.
The 0x token and it's performance…
According to the 0x team, the most important role of its native token is to future-proof the protocol, while transferring value to "Relayers" through transactions fees, updating the protocols' decentralized governance system on a continuous manner, and to partner with dApps to provide an incentive for adoption.
So, at the time of writing, 0x has a circulating supply of 652,134,957 ZRX tokens with a current price of $0.1721, and an all-time high of $2.53 back in January 2018.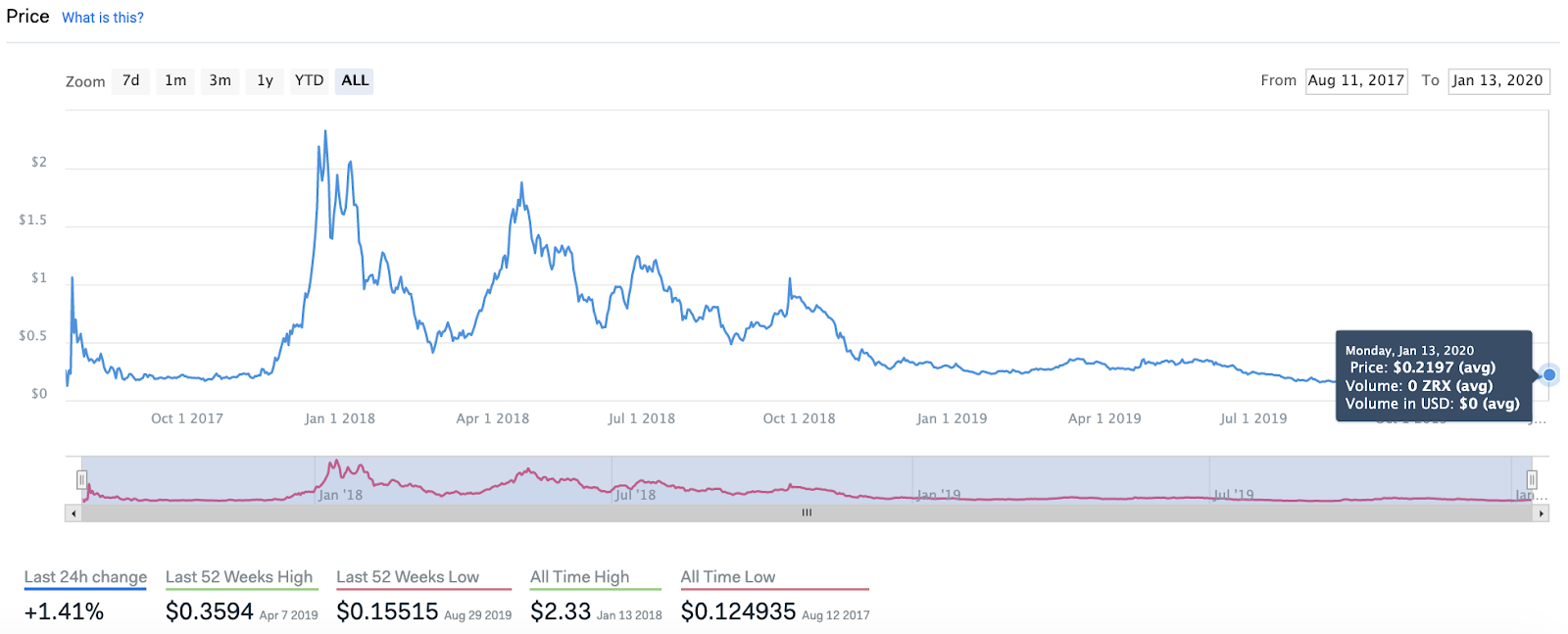 But if we'd like to know what's happening at a deeper level, let's use the analytics created by our team at IntoTheBlock team to see 0x (the token) from a different perspective:
A Quick Answer?
The In/Out of the Money indicator from IntoTheBlock gives a holistic and speedy view of how this token is doing. This proprietary metric averages the price (cost) at which all ZRX tokens were acquired and compares all of the existing addresses positions against todays' price in order to see how many of them and how many tokens are either over or underwater (in the money = making money, out of the money = losing money).

While some cryptos did enjoy a significant recovery in after a massive price crash back in March, it hasn't been that great for ZRX as 92.2% of all holders acquired ZRX at a price higher than $0.1721. Therefore, if all ZRX holders would sell today, only about 4.76% would make a profit. This also means that about 3% of ZRX owners are breaking even.
Some Positive Signs:
1. The 0x network is not shrinking: Thanks to the visualization on Addresses Stats from IntoTheBlock you can see that the Net Network Growth of ZRX is still looking healthy. We get this number by counting how many New Addresses are being created minus those addresses that have a zero balance. In other words, as long as the blue line is above the yellow line, you'll have network growth. Like you can see below, 0x's network isn't decreasing, as it constantly bounces between more New Addresses or more Zero Balance Addresses per day.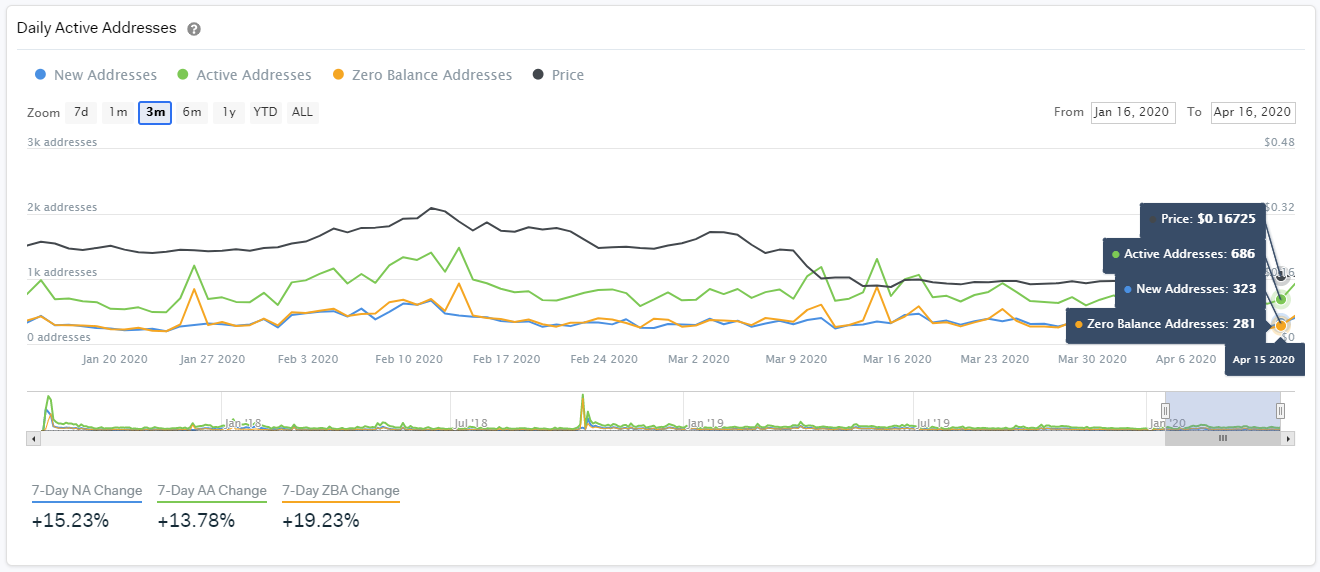 2. The 0x team has been putting down the hours: On the following graph you're looking at the 0x community of developers and their contributions, stars, number of watchers, open issues, and forks on Github. This is a clear indication of the current support for 0x and the general involvement of the community behind it. This includes changes on their code, size of the project in kilobytes and general involvement, pending tasks, enhancements, and bugs.
Although there isn't a direct correlation between the development state of a crypto project and the price of its' native token, this still represents a very positive sign for the long game.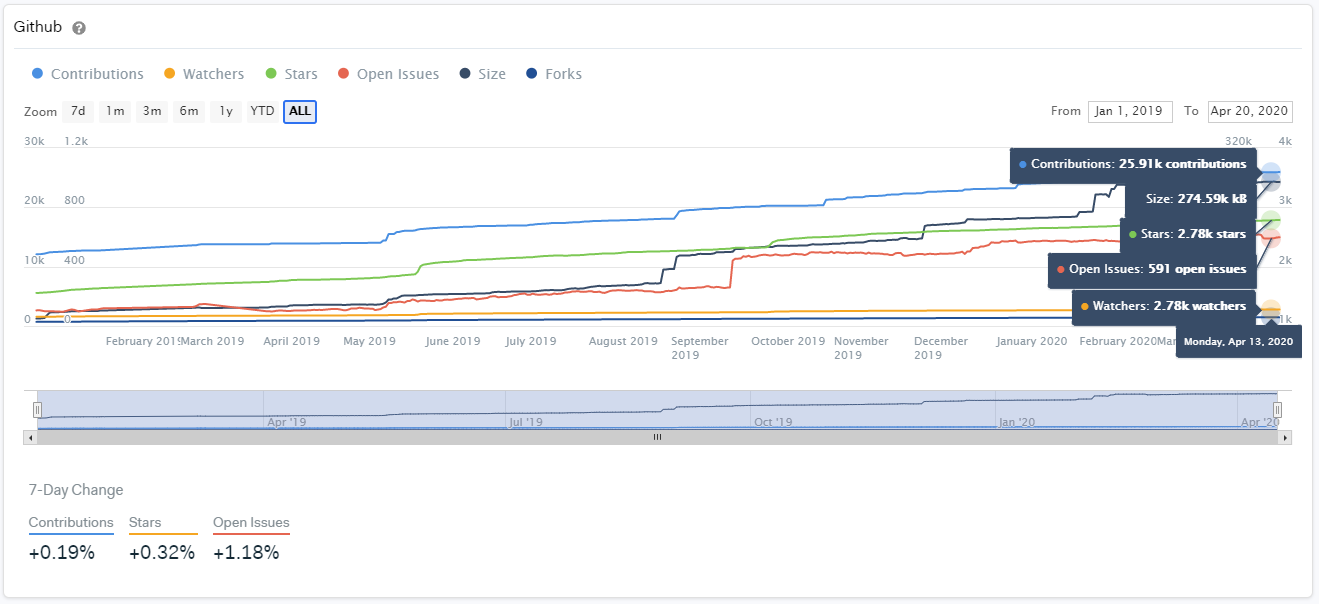 Some Not-So Positive Signs:
1. Volatility has decreased over the last month: This factor could well off be a positive sign for ZRX and its' behavior, but it's worth clarifying that for it to be considered as positive or negative it will depend on your specific investment thesis. For example, investors with less interaction with the market could benefit from a less volatile token, as it will decrease their chances of losing control of their positions with drastic changes on price.
On the other hand, a less volatile asset would not likely give for intra-day and day trading opportunities as a more volatile crypto-asset.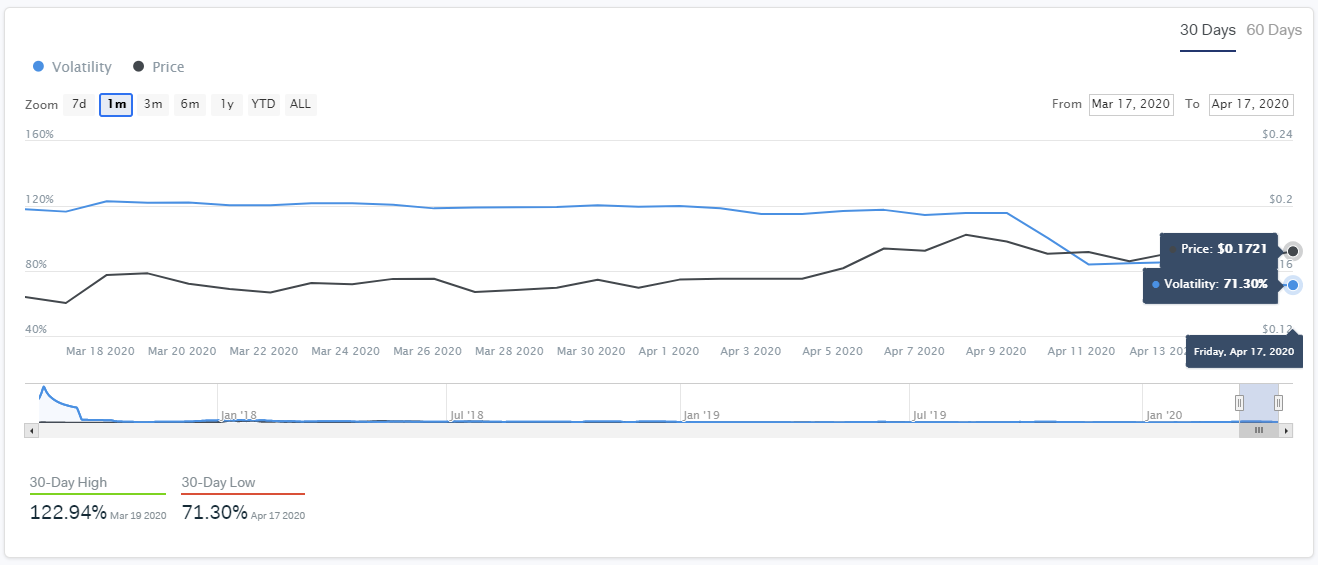 2. Large Transactions have decreased: It's easy to be misled by Bitcoins' volume and disproportionate amount of daily large transactions, but even among some of the top cryptocurrencies, not all have constant daily Large Transactions (those trxs with a value of $100k or higher). At IntoTheBlock, we like to measure this type of transactions as they usually accompany price movement.
So, although these have been happening in less frequency, they're no zero and 0x still has trxs with significant values, which shows that there are still big players betting on it.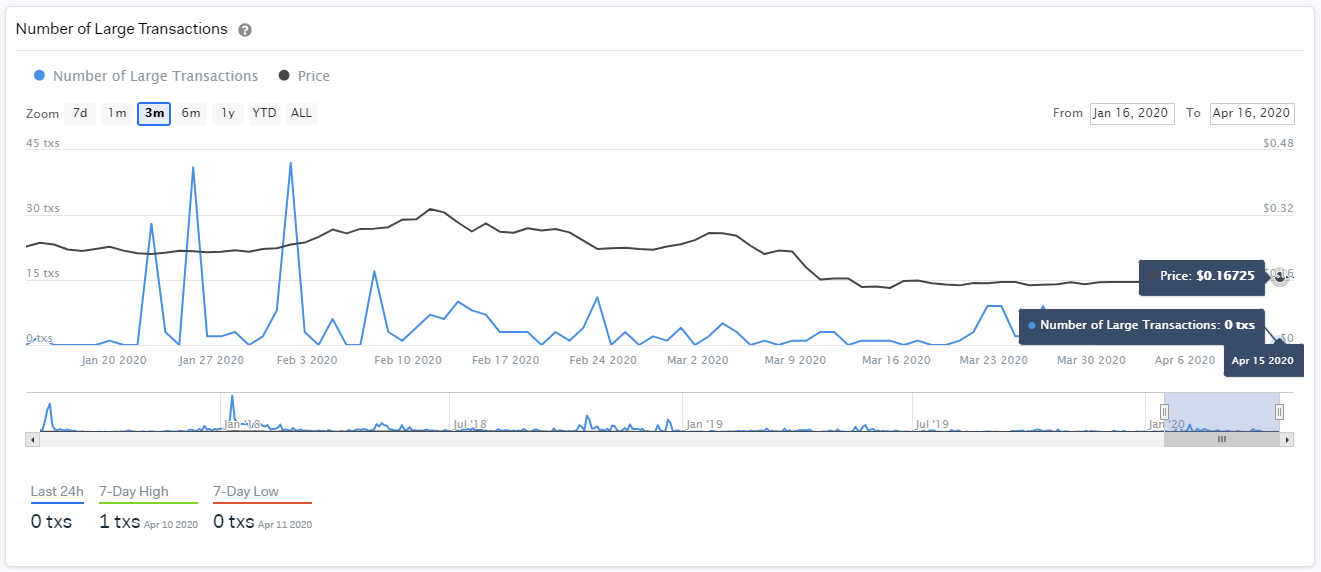 Some Negative Signs:
1. 0x has significant exposure to big players: If you're not too familiarized with our nomenclature, we define Whales as those on-chain addresses that hold more than 1% of a tokens' circulating supply. At the same time, we take as Investors as those addresses with holdings between 0.1 - 1% of the circulating supply. Everyone else is considered as Retail.
Why is this number important?: Because Whales are dangerous if they trade actively, so this gives you a measure of exposure. In the case of 0x, about 78% of ZRX is currently being held by big players.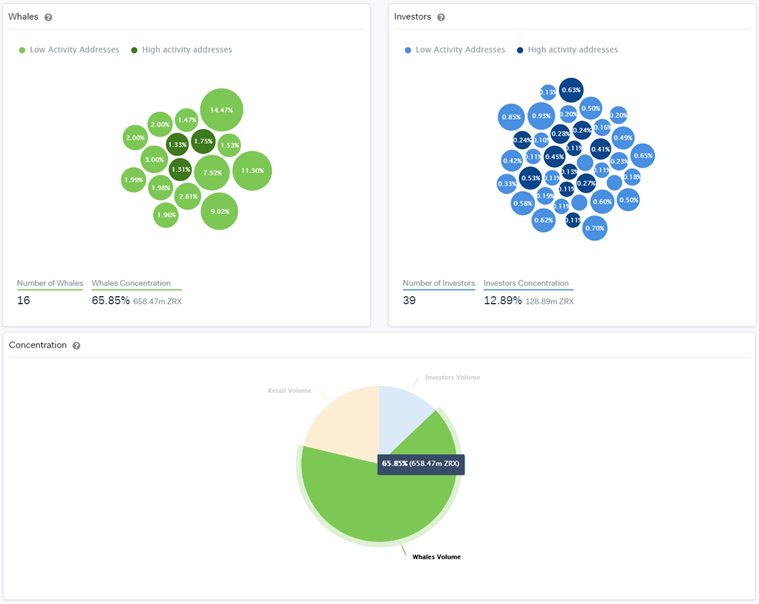 2. Their Telegram community is shrinking: Earlier on, I showed metrics related to the community of developers and the amount of work they're carrying out on Github, but the image below depicts a different type of community – the type of community that invests in the project, and the bad news is that they're leaving. So, as you can imagine, this could represent a loss of interest by the public.

What can we take from this?
Different indicators show us different, but interesting, perspectives about the current state of affairs of the 0x token. 0x continues to be a very interesting and promising project and, although the token has a lot of walls to climb for it to recover to 2018 levels, the price fluctuated quite linear throughout 2019, and is now showing signs that will come out of the Covid19 crisis strong.
Popularity for both decentralized applications and exchanges keeps rising, and therefore will be the decisive force behind 0xs' success or failure… In the meantime, I'll keep looking at these metrics.