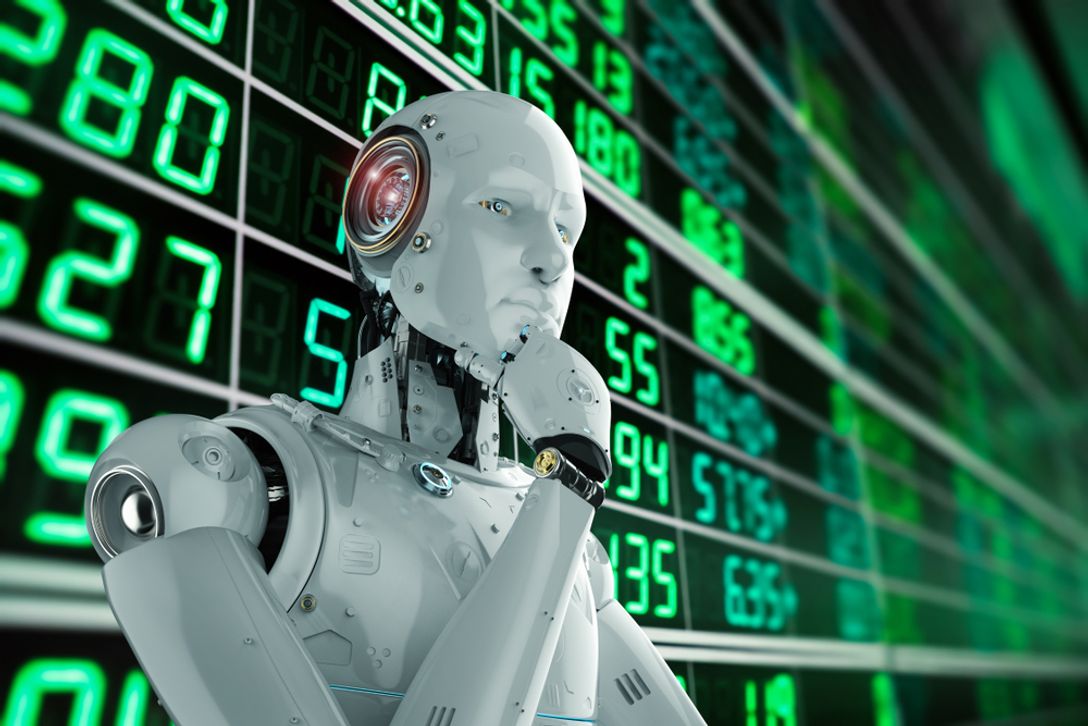 Artificial intelligence (AI) has been a hot topic in recent years, with the capabilities of the underlying technology growing year-on-year. With that said, automated trading through cutting-edge AI tech has been utilized by large financial institutions since the 1980s.
Huge resources are spent by big banks building and maintaining the AI trading software to ensure that they are able to consistently outperform the markets.
However, the phenomenon of AI trading is no longer reserved just for financial institutions. On the contrary, there are now heaps of AI trading platforms that allow you to buy and sell assets in an autonomous manner.
UK-based education and forex signal service provider Learn 2 Trade explains that this now allows everyday traders to benefit from the advanced characteristics that AI bots offer - such as being able to scan thousands of potential scenarios each and every second.
What is an AI Trading Bot?
In its most basic form, an AI trading bot is a piece of automated software that allows you to place trades on an automated basis. The underlying technology is based on a 'what/if' algorithm, so the AI trading bot will buy and sell assets based on predefined conditions it has been set to follow.
As such, AI trading bots do not have the capacity to 'think' per-say, albeit, they can perform a significantly higher number of tasks in comparison to humans. At the forefront of this is being able to scan thousands of markets on a second-by-second basis - 24 hours per day.

Ordinarily, traders would be required to manually analyse specific trading pairs like GBP/USD and USD/JPY. Being able to do this effectively across dozens of pairs on a 24/7 basis is beyond the realms of reality - but not for an AI trading bot. On the contrary, automated bots can perform high-level research on as many currency pairs as it has been instructed to follow.
Once the AI trading software has identified an opportunity - as per the what/if condition, it will then place a trade. For example, let's say that the AI trading bot was instructed to place a buy order on GBP/USD when the relative strength index (RSI) hits 67. When it does, the bot will place a trade to a predefined amount - including both entry and exit orders.
AI Trading for all Experience Levels
Although AI trading was until recently reserved for those with vast resources, this isn't the case moving into 2020. In fact, there are now heaps of AI trading platforms active in the market that are perfectly suited for newbies.
With that being said, Learn 2 Trade notes that no-two platforms are the same, so beginners need to assess what it is that they are looking to get from an automated bot.
For example, a number of platforms now allow you to design and build an AI trading bot from the ground up. This is highly beneficial for those that have their own trading strategies, and wish to employ this strategy on an automated basis. This would then allow you to operate the bot across multiple currency pairs - 24 hours per day.
The main selling point to such platforms is that you do not need to have any experience in programming to build an AI trading bot. Instead, newbie platforms offer a drag-and-drop building protocol, which is perfect for those with little to no experience in automated software.
At the other end of the spectrum, Learn 2 Trade notes that AI trading options are also available for those that don't want to build their own strategies. This is because a number of platforms offer a secondary marketplace, subsequently allowing you to buy pre-built automated strategies.
Each strategy will have a rating-style system attached to it, so you can assess the effectiveness of the strategy before making a commitment. Moreover, some AI trading platforms also allow you to test-drive the strategy via a demo account prior to going live.
This benefits newbie traders in two ways. Firstly, you can test to see whether or not the AI software has the capacity to make money in the open marketplace without risking your own funds. Secondly, by test-driving the AI software first, you can then make any required tweaks or adjustments as you feel necessary.
The team at Learn 2 Trade have performed their own due diligence on the best AI trading platforms of 2020, so it's well worth exploring the site to see what platform is best for your personal needs.
What is Learn 2 Trade?
Learn 2 Trade is a UK-based platform that offers education guides and forex trading signals. The signal service provides members with three forex trading suggestions per day - all of which are sent in real-time via email or RSS feed. Once a signal is received, members will be able to view what trading pair the suggestion relates to, what the potential market movement is, and the relevant entry and exit points.
All of this is available at a competitive price of $25 per month - or $55 and $85 per 3/6 months, respectively. Best of all, the signal service comes with a 30-day moneyback guarantee, so you can request a full refund in the unlikely event you are not satisfied with the service.