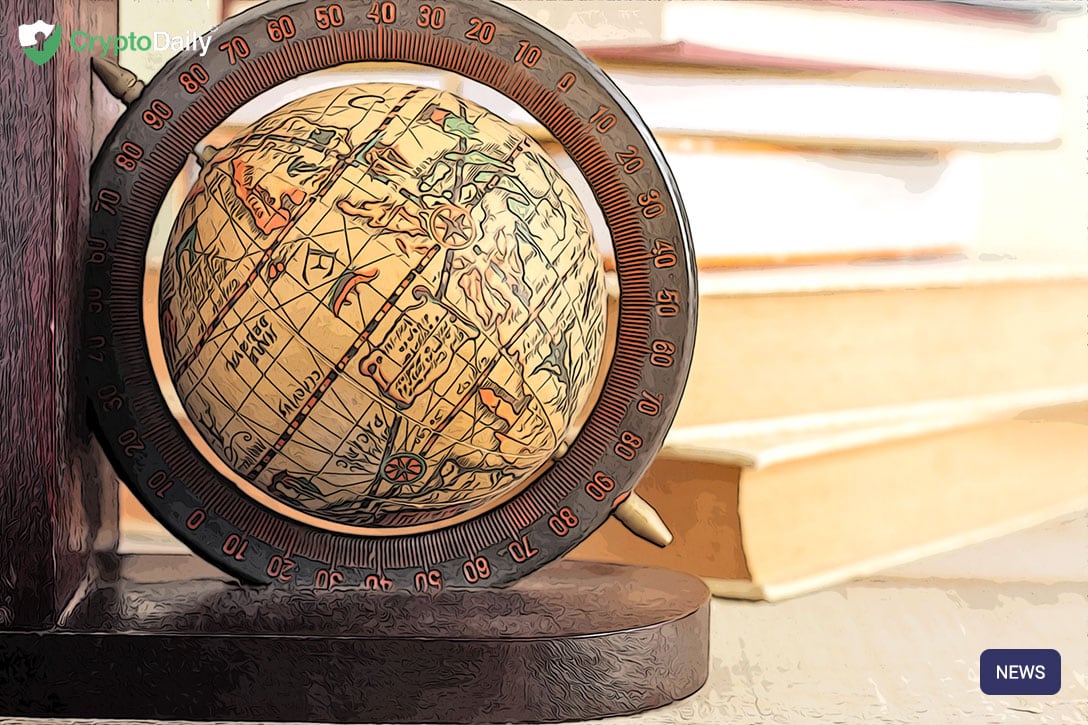 Cryptocurrencies have done much to break down the financial barriers that existed between countries.
Their innovative use of technology has given us a new way of thinking about global financial systems and about our relationship with money.
Cryptocurrencies have done much to break down the financial barriers that existed between countries. Their innovative use of technology has given us a new way of thinking about global financial systems and about our relationship with money. But what has technology done to break down language barriers?
In this article, we'll look at some of the parallels between the use of technology by cryptocurrencies and by language translation services. The latter has seen machine translation services – a subject discussed from various angles over on the Tomedes translation blog – develop in leaps and bounds over recent years. This has led some to speculate as to whether financial or linguistic barriers are the hardest to break down.
What is cryptocurrency?
The scope of how cryptocurrency works is perhaps beyond the bounds of this discussion but, in short, a cryptocurrency is a digital currency that uses strong cryptography to secure financial transactions.
The original cryptocurrency was Bitcoin, which grew out of blockchain technology – essentially, a public distributed ledger that saw transactions verified through network nodes. Bitcoin was invented in 2008 and sparked global interest in 2009, which its source code was released. It has no central bank, instead operating as a peer-to-peer currency with no single administrator or intermediaries.
Since then, the cryptocurrency market has boomed. By 2018, well over 1,600 cryptocurrencies had been created. There have been huge peaks and troughs in cryptocurrency prices over the years, with Bitcoin in particular grabbing the headlines due to its massive changes in market value. In 2017, for example, many people were frantically Googling "Where to buy cryptocurrency?" in pursuit of a new way to make themselves millionaires. A year later, the bubble had very much burst.
Behind the hype of the cryptocurrency news, though, lies the fact that the technology behind cryptocurrency did something revolutionary. It broke down decades of financial barriers and gave us new ways of thinking about how currencies can and should work and about the powerful role that financial institutions have carved out for themselves in our globalized world.
A quick aside on coronavirus
Interestingly, the COVID-19 coronavirus pandemic that is currently gripping the world is also breaking down financial barriers in new ways. Countries are lowering interest rates to historic levels, printing money as fast as they can and promising economic stimulus packages in a huge global effort to rescue capitalism from the greatest challenge that the financial system has ever faced.
While cryptocurrencies challenged the status quo and shook up established financial institutions in new ways, coronavirus looks set to make a mockery of the system itself. One can't help but wonder if the system that cryptocurrency weakened is now going to be broken completely by the coronavirus pandemic.
What is machine translation?
On that cheery note, let's move on to translation services. Machine translation is the use of computers to convert one language to another. It has been around for decades in one form or another, but translation services delivered by humans have far outclassed the results produced by the statistical machine translation delivered by computers.
How does machine translation work?
In the same way that blockchain technology enabled the launch of cryptocurrency, neural networks and machine learning have allowed machine translation to move to the next level.
Statistical machine translation saw computers generate translations based on the analysis of bilingual text corpora, but the quality was notoriously bad. Now, neural networks are enabling a different kind of translation. Instead of translating based on statistical models with set parameters, computers are now modelling entire sentences based on the likelihood of word sequences.
This new approach was hailed as a major breakthrough across the translation services industry. However, as with previous machine translation breakthroughs, it didn't work out to be quite the language translation game-changer that it first appeared.
Why is machine translation still so bad? It's because, while computers can perform many calculations at a rate that the human brain can't match, they still lack the finesse, nuance and broader general knowledge of both the original and the target language that human translation services deliver.
What is the future of machine translation?
Just as cryptocurrency has grown in use but not yet replaced mainstream financial systems, so too has machine translation increased around the world but not yet replaced traditional translation services. Online translation services that use machines don't deliver the same quality of results as those that use humans.
Why do we use currencies? Because they're an essential part of how most people obtain food and shelter. Why use translation services? Because we need to communicate with those around us who don't speak the same language. Both of these are essential components of our modern way of life and both have been disrupted by technology in recent years.
Ultimately, though, while both cryptocurrency and machine translation have huge potential, neither is quite yet in a position to truly challenge the status quo. Cryptocurrencies have begun a rethinking of the way we move money around the world and how we interact with our financial institutions, but they are not without their issues, including the incredible power consumption that blockchain technology requires.
Machine translation, meanwhile, has moved forward in leaps and bounds, but again is not yet perfect. Grammatical errors, strange sentence structures and complete misinterpretations of the meaning of the original text are all rife. Yes, machine translation is an exciting development and one that could revolutionise the way we deal with language barriers but, unfortunately, it's just not quite there. Yet.