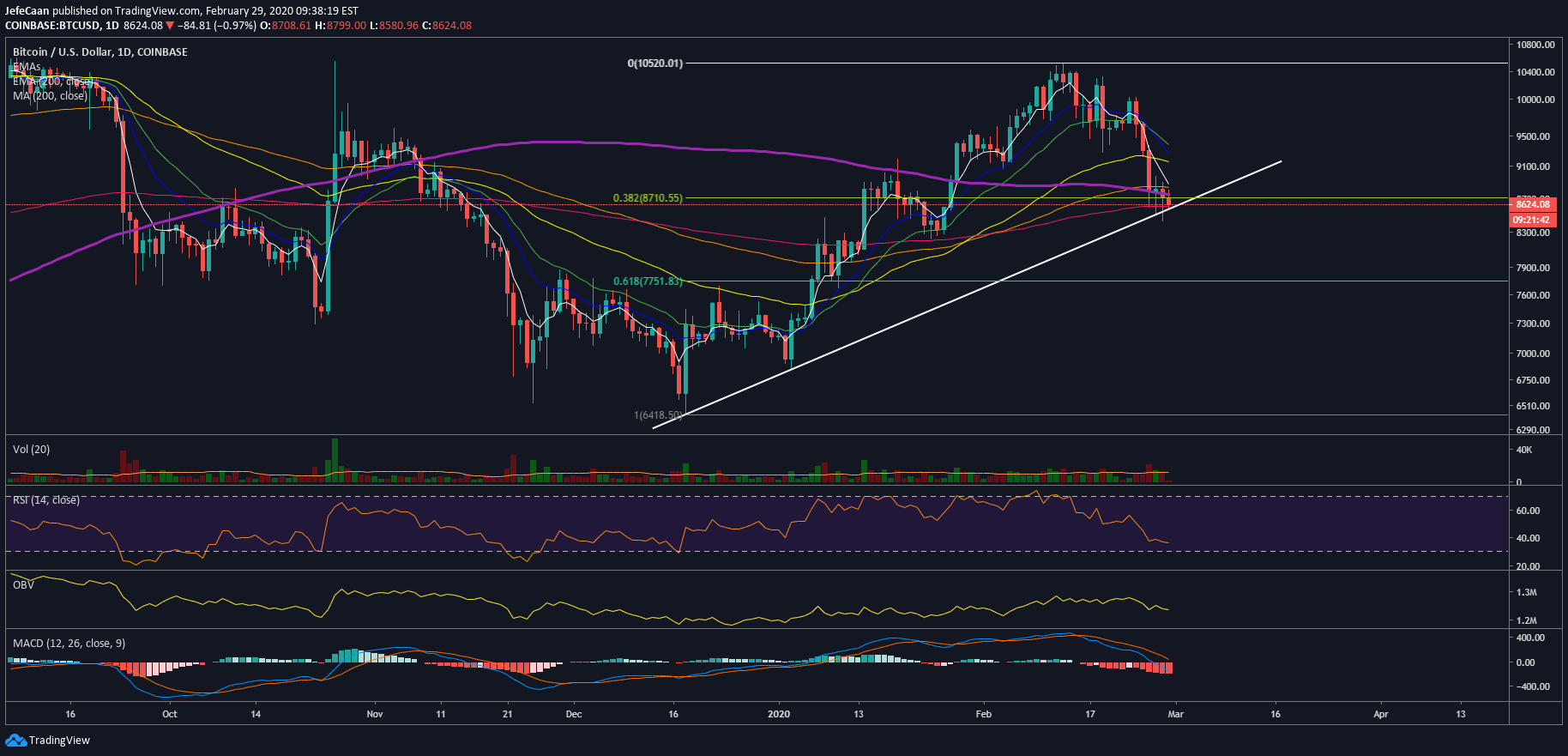 Bitcoin (BTC) has declined down to a key trend line support and is now holding strongly above the 200-day EMA. This would not have meant much if the S&P 500 (SPX) had closed the last trading day of the month in red but the index started the day in red and then closed in the green. The reaction to the whole Coronavirus development was strong but some analysts opine that this might have been an overreaction. I would not say that the fears as to the impact of Coronavirus on the stock market are misplaced but I agree to an extent that the recent reaction was indeed an overreaction.
Markets seldom decline in a straight go. There are periods of decline followed by some sort of relief rally and then the downtrend ensues. In the case of Bitcoin (BTC), we want to see BTC/USD close the day above the 200-day EMA and climb back above the 38.2% fib level. If that happens, I would be looking for a break and close past the 200-day moving average. If that ends up happening, I would expect BTC/USD to rally towards $11,700 from here. In other words, next month may actually be bullish for Bitcoin (BTC). Now, there is a reason for all this and it is interesting how market events and real-world events work in tandem. Just when the S&P 500 (SPX) had seen a massive decline and a relief rally was expected, Chinese Health officials said that they have discharged a total of 36,000 COVID-19 patients from hospital and that they have been cured.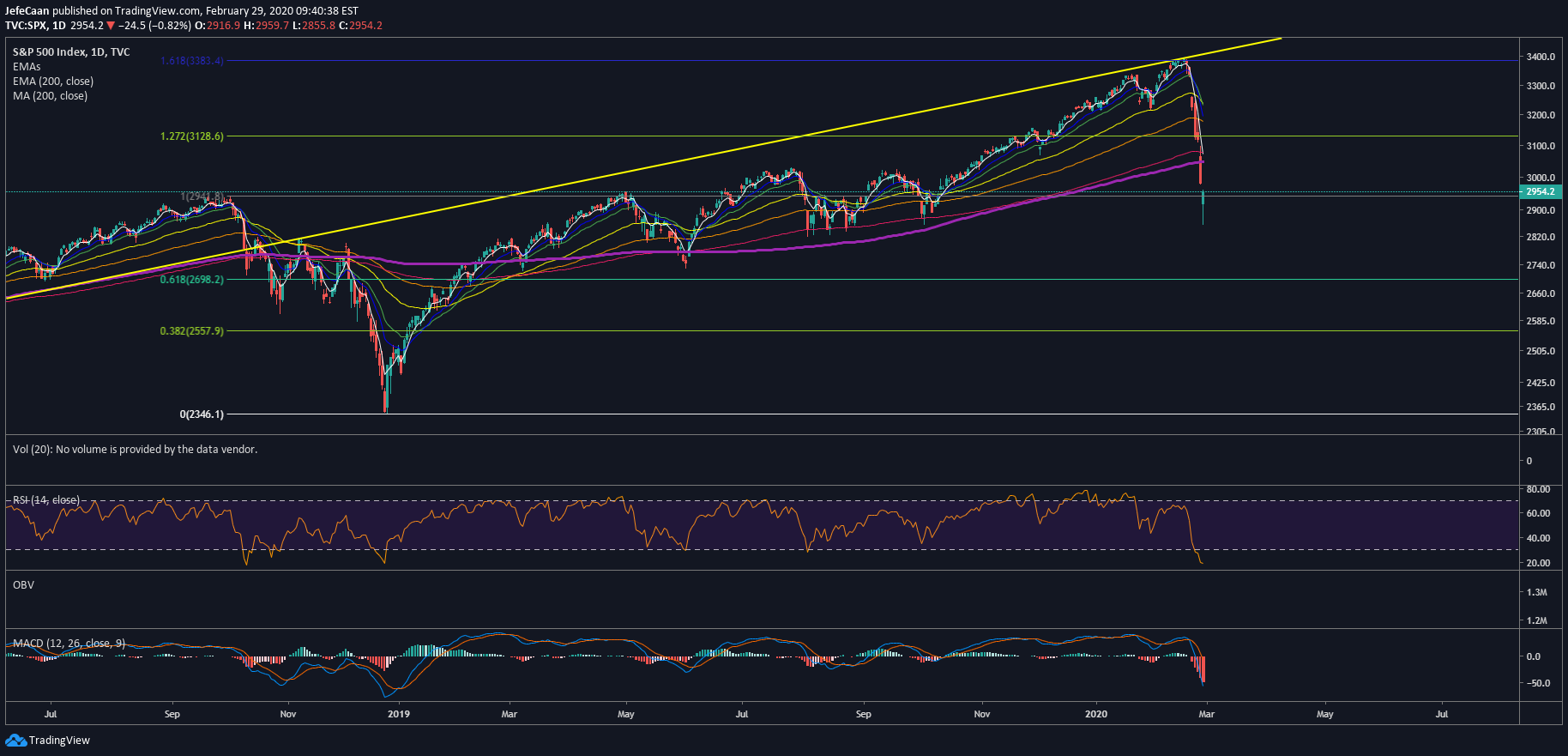 The S&P 500 (SPX) closed the last day of the week as the month in the green but the mainstream media continues to talk about how the Coronavirus could deal a severe blow to the economy and slowdown growth. All of those concerns are legitimate but when everyone starts talking about it, it is time to look the other way. The Coronavirus outbreak is certainly a growing development and I do believe that it will see markets decline once again but for now I think a relief rally is likely.

The daily chart for S&P 500 (SPX) shows that the gap left to the upside might get filled before the index declines further. This might coincide with some breakthrough in COVID-19 cure or similar real-world events. If the index rallies from here, it would be a bullish development for Bitcoin (BTC) and the rest of the cryptocurrency market for the time being. The price of Bitcoin (BTC) could easily rally past $10k and potentially towards $11.7k in that case. This may get retail traders excited once again just before halving giving the big players in the market the perfect opportunity to cash out.