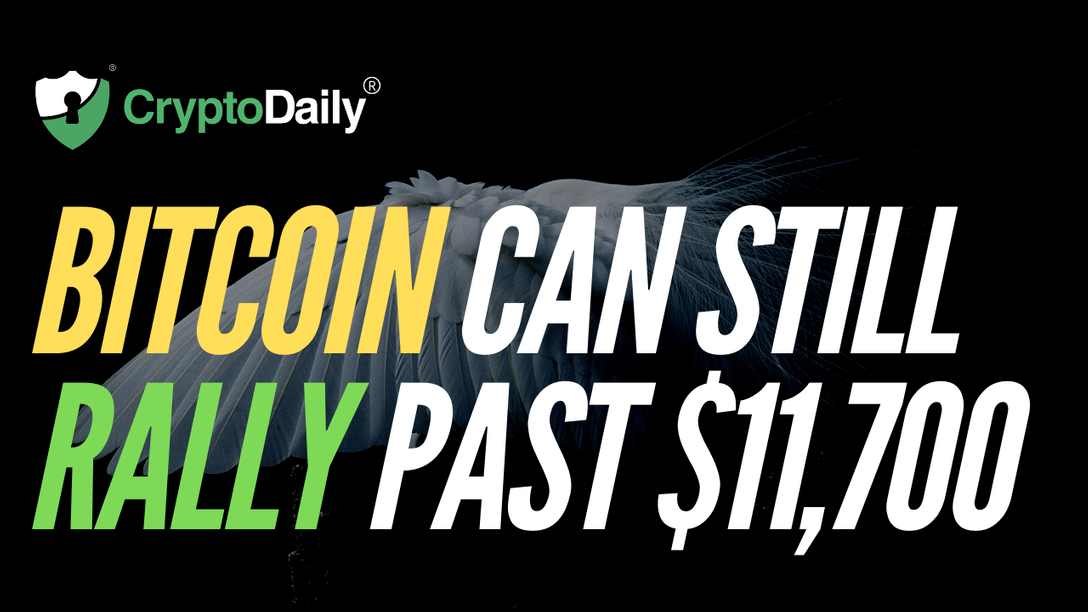 The market has finally crashed hard these past two days. Bitcoin (BTC) is trading well below $9.7k and eyes further downside. Bitcoin CME Futures started the day in red and have the potential to decline even lower. That being said, there is now a big gap to the upside that has to be filled. Now, it might be surprising to a lot of you that I am talking about a rally towards $11,700 when the market is crashing considering that I keep on talking about a crash all the time and some of you might even say that I am a permabear who has never been bullish on Bitcoin.
It is true that I have been bearish on Bitcoin mostly but I have been bullish during times when it made sense. The $6.4k level was one such level where I expected the price to have temporarily bottomed and that proved to be right when the market started to rally from there. However, I adopted a more cautionary approach as the price started to pump higher within the rising wedge. This was mostly to protect mainstream traders against the risks of entering bullish positions such points. While experienced traders might be able to get in and out on time and protect themselves in case the trade doesn't go in their favor, it is not easy for most retail traders to do this considering most of them just buy and hold.
To understand why BTC/USD may be headed towards $11,700 or higher from here, we have to look at the game plan. Big moves like these in the market are classic examples of manipulation. They are aimed at creating panic in the market short-term only to the point to scare retail bulls short-term so they would panic sell and to make the bears more confident to enter shorts so they can be shaken out on the way up again. It is very important to realize that this may certainly not be the end of the uptrend. We are very likely to see a move towards $10k again to fill that gap. When that is done, we might likely see the price rally towards $11,700 after which it could decline to fill gaps in the $8.5k and $7.3k zones.

The daily chart for ETH/USD shows that Ethereum (ETH) has room to rally further after the recent correction. Bitcoin dominance (BTC.D) has shot up these past two days but it is likely to see a decline in the days ahead which means that altcoins may continue to rally against Bitcoin in the days and weeks ahead. However, it is very important to realize that this will most likely be the largest bull trap that we have seen in a long time. It will certainly trap a lot more traders again when the market begins to make another move to the upside. It is therefore important to keep a level head and not be carried away by the FOMO around the upcoming halving.