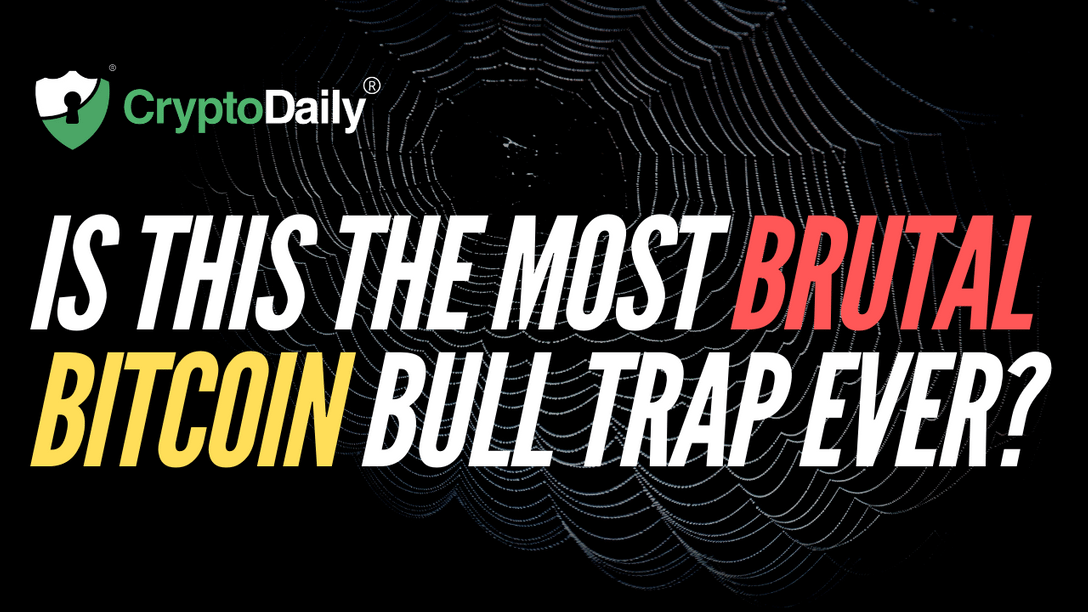 Bitcoin is down, Ethereum is down but Ripple is up which is why we want to talk about XRP/USD first. The price action shows that the cryptocurrency made a big move to the upside when it broke past the fib ring seen on the daily chart. Even though most of that move has now seen a major retracement, XRP is still up against Bitcoin and Ethereum both. While BTC/USD remains sideways, most altcoins have been making moves of their own and that is exactly what the big players in this market want. They want everyone to believe that we are not just going to have a rally before halving but we are going to have an altcoin rally.
The reason they want the average retail trader to think that is because this may be the last opportunity that they have to dump their altcoins at these prices. If we take a look at the daily Bitcoin dominance (BTC.D) chart, we can see that the trend may be about to reverse. If BTC dominance breaks above the ascending triangle, we would be at the beginning of a trend reversal that we have not seen since 2017 when altcoins started to rally. This is a major development that traders are ignoring amid the halving FOMO. This could be the last opportunity to get out of most altcoins. If the trend reverses to pre 2017 levels, we may be looking at absolute carnage in the altcoin market.

Recent moves have made it very clear what kind of manipulation there is in the market, but a lot of bears are scared to get in on the action because they fear the whales and the market makers have the power to do anything near-term. Well, that is true but Wall Street is watching this closely. If this gets overextended, they are going to step in to short sell and that is not a scenario most of these market makers and whales can afford. So, they are walking a fine line between both scenarios. The bottom line is, we are now looking at the beginning of a major decline in the EUR/USD forex pair as well as the stock market. It may therefore not be worth the risk reward to enter long positions at this point.