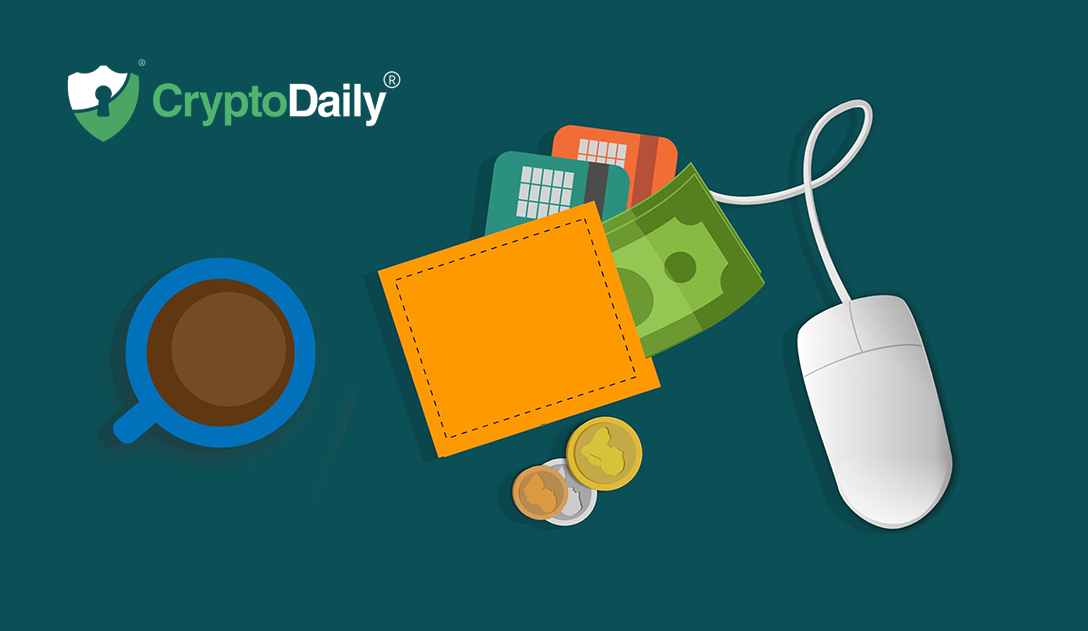 A bitcoin wallet allows a person to send, store or receive bitcoins. There are two kinds of wallets that are available – hardware and software wallets.
Hardware wallets are physical devices, which hold your private keys offline. These are said to be more secure because a device that isn't connected to the Internet can't be hacked. Even if you lose the device, you can buy another one and restore your coins. When you need to send coins, you can connect your hardware wallet to a computer. Once the transaction is finished, you disconnect the wallet and keep it away. The transaction is validated within the hardware wallet. Hence, the hardware wallet is great for storing large amounts of bitcoin for a long period of time due to the better security.
Software wallets are wallets on your desktop or smartphone, and have an Internet connection. Private keys are stored online. While they aren't as secure as a hardware wallet, they are much more convenient for access. People generally keep small amounts of bitcoin in their software wallets, just enough for transactional purposes on a daily basis. Now let's go on to the top hardware and software wallets for storing bitcoin.

Top Hardware Wallets
Trezor One
Trezor One is the first secure hardware wallet created in the world. Trezor wallets such as the Trezor One have PIN codes that prevent any attempts to access your wallet through brute-force, as the waiting time between incorrect PIN guesses is raised by a power of two each time. Trezor One supports 1064 coins, but oddly this list doesn't include Monero, Ripple, Cardano or Tezos. It can be used with apps such as Trezor Wallet and Mycelium, and with Android devices.
Trezor T
Trezor T is touchscreen and does not have buttons. It is a more advanced version of Trezor One. It also operates with PIN codes, and supports more coins compared to the Trezor One. However, the Trezor T is more expensive and is slightly bigger than Trezor One.
Ledger Nano X
The Ledger Nano X is the newest offering from Ledger. It can hold multiple wallets at the same time. There are two chips used in the Ledger Nano X, which boosts its security. There is even a Bluetooth feature, so users can connect the Ledger Nano X wirelessly to their laptop or smartphone. The difference that this particular wallet has from Ledger's other popular offering, the Ledger Nano S, is that it can support more than one app and coin at the same time. In fact, it can support up to 100 crypto assets which is incredible.
Ledger Nano S
The Ledger Nano S is one of the most popular hardware wallets. It essentially looks like a flash drive. To send coins, a 4-digit PIN is required. It supports 1184 coins, including popular currencies such as Bitcoin, Ethereum, Monero and Ripple. It's extremely lightweight and there are currently 18 apps that can be installed on the Ledger Nano S. You can't use multiple wallets at the same time, and if you wanted to switch wallets, you have to remove and install the apps. Ledger Nano S works with a number of software wallets including Electrum and Copay for an extra layer of security.
Keepkey
KeepKey only supports a limited set of coins, which are Bitcoin, Bitcoin Cash, Bitcoin Gold, Dogecoin, DASH, Ethereum and Lincoln. The wallet is much bigger than the Ledger and Trezor wallets. There also isn't any Lock feature, so if you leave your wallet unlocked and plugged in by accident then anybody who finds your wallet can access it without a PIN.
Top Software Wallets
Electrum
Electrum is supported for Windows, Mac OS X, Android, Python and Linux. It can also be used with some of the well-known hardware wallets such as the Trezor, KeepKey and Ledge wallets, so your private key is stored offline but Electrum can be used to receive and send coins. It offers secure storage for Bitcoin with an offline computer. It currently only supports Bitcoin at the moment.
Exodus
Exodus is only supported on desktop (Windows, Mac OS X, Linux), and connects with Trezor wallets. It offers graphs and charts for a view of your portfolio with a built-in trading function. It is easy to use and supports many cryptocurrencies. However, it does not offer two-factor authentication which makes it easier for hackers to access the wallet.
Mycelium
Mycelium is only supported on mobile for both iPhone and Android. This allows you to bring your coins on the go, and you don't have to access your laptop to send coins. It is not as easy to use as some other wallets, but is extremely secure. It supports Trezor, so you can connect an adapter between your phone and Trezor wallet to move funds.
Breadwallet
Breadwallet is another wallet supported entirely on mobile for iPhone and Android. It is extremely easy to use, and has a very responsive customer support system if you need help. Breadwallet connects to cryptocurrency networks directly to store coins in a secure manner. It supports Bitcoin, Bitcoin Cash and Ethereum, which is still a limited set of coins.
Coinbase
Coinbase allows you to connect to a bank account in the US to transfer US dollars to your wallet. Coinbase is extremely easy to use and is massively popular. It can be accessed via its website or via the iOS and Android Coinbase apps. There is also a trading function built into Coinbase to buy and sell cryptocurrencies.
These are the top hardware and software wallets for storing bitcoin. You likely won't just be using a hardware wallet on its own or a software wallet by itself, and most of the wallets in the list above offer integrations. Sometimes it comes down to whether you like the look and feel of the wallet you are using, and you certainly should test out different wallets to figure out the best option for yourself.