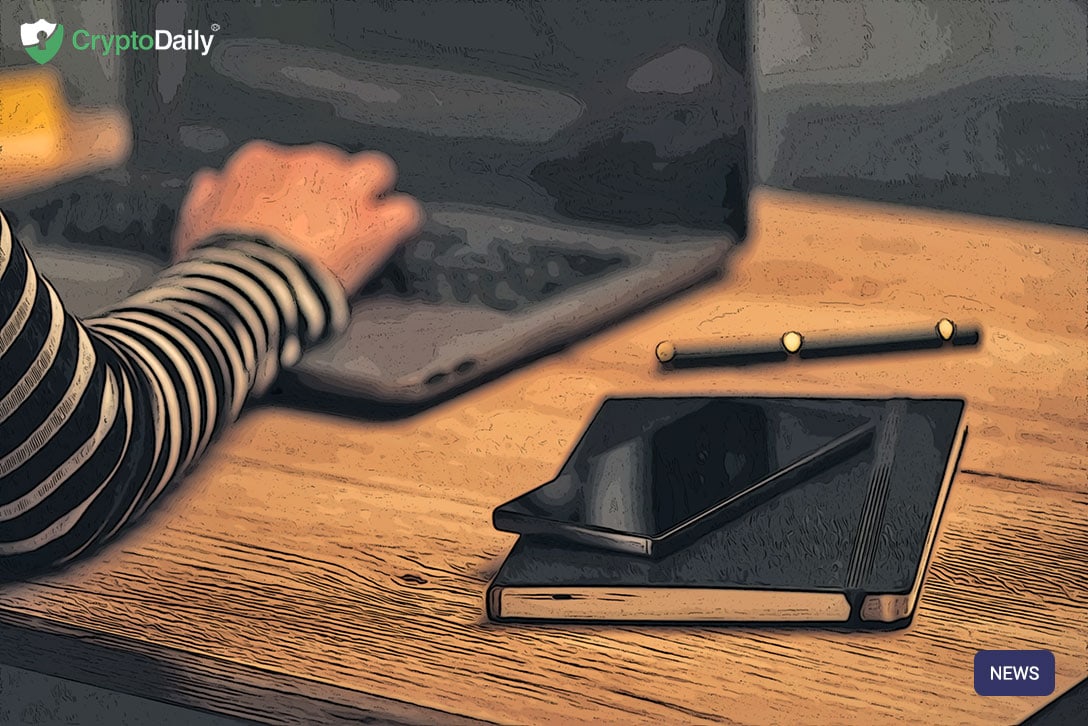 Notable crypto educator and investor, Robert Beadles (commonly known as Crypto Beadles), has added further fuel to his educational quest with the release of a new book which seeks to induct beginners into the world of Bitcoin, blockchain and cryptocurrency based upon the knowledge he has acquired during his time in the space.
The Bitcoin and Blockchain Booklet: The Beginner's Guide to Getting Started with Cryptocurrency is just the latest giving back initiative, which the California-based entrepreneur has become well known for, and provides a much welcome counterbalance to a crypto influencer space, which has received its fair share of criticism over the past few years. This was highlighted just recently amidst the temporary crypto-influencer purge on YouTube, where certain crypto influencers were accused of being in the space solely for the money rather than the technology itself.
This is why getting to know Robert's backstory is a fitting place to start before delving into his latest book.
Robert's story is very much one of rags to riches. At the age of 17, he began working in construction as a means of supporting his wife and newly born son, and quickly rose through the ranks before deciding to launch his own construction services company - a construction company that is now one of the largest in the state of California. Robert then went on to launch a successful software company, and has since built solutions and applications for notable organisations, which have included the U.S. Postal Service. However, it wasn't until listening to a Max Keiser report in 2011 that Robert first fell in love with cryptocurrency and blockchain, and decided to dedicate much of his time to bringing this new technology to the masses. Since then, Robert has adopted the name Crypto Beadles and has nurtured his educational YouTube channel into one of the most well-known within the space (giving away $100 of crypto in every video), whilst also founding and maintaining an all-in-one crypto wallet for the masses called Monarch.

The story of Crypto Beadles exemplifies one key thing - his financial wellbeing (something which he frequently attributes to the grace of God, family, friends and lots of hard work) evidence that he is not beholden to external money interests, and is something which cannot be said for many other influencers who often take money to promote projects or products they themselves have no tangible stake or belief in. So given how Crypto Beadle's good intentions and credibility have been proven to be genuine you can have confidence in reading his new book.
Right from the get go it is clear that this latest book has significantly improved upon something that many other educational resources in the space have all too often failed at - digestibility. Part of this improvement can be attributed to the clear structuring of the contents, which has strategically been broken down into overviews of the core themes of Bitcoin, Blockchain, Cryptocurrency, and Ethereum. This is followed by a look at centralized and decentralized systems (and their pros and cons), and explorations into other need-to-know facets such as how to buy and store crypto; amongst other things. It is also important to note that the way the book has been written further adds to its digestibility, and comes across as if a very knowledgeable mentor was explaining something complex in a very non-judgemental and easy to follow way, instilling the confidence required to make the reader feel right at home. All too often novices have reported feeling inadequate or out of their depth when delving into the world of crypto and blockchain, so this latest book does a wonderful job of making the reader feel like they can really belong in the space.
However, there is just one potentially controversial aspect to consider.
Towards the end of the book, there are chapters that delve into Crypto Beadle's company Monarch and its crypto offshoots, and some people might see this as nothing more than self-promotion. However, this is easily put aside when one realises the objective Crypto Beadles has, and has always had, of educating more people to the possibilities of crypto, whilst providing them with the tools to become more involved. Therefore, rather than producing emotionally-charged promises of a 10X return like so many projects have done in the past, Crypto Beadles latest book is allowing people to make their own minds up based upon educational insights, whilst also exposing them to a tangible onramp into the world of crypto via Monarch.
This latest book therefore ticks all the boxes as a beneficial resource for those wanting to learn more about crypto, blockchain and how to become more involved, and is a real bargain at just $1.29 for the Kindle version.
Expect to see more educational initiatives coming from Crypto Beadles down the line.