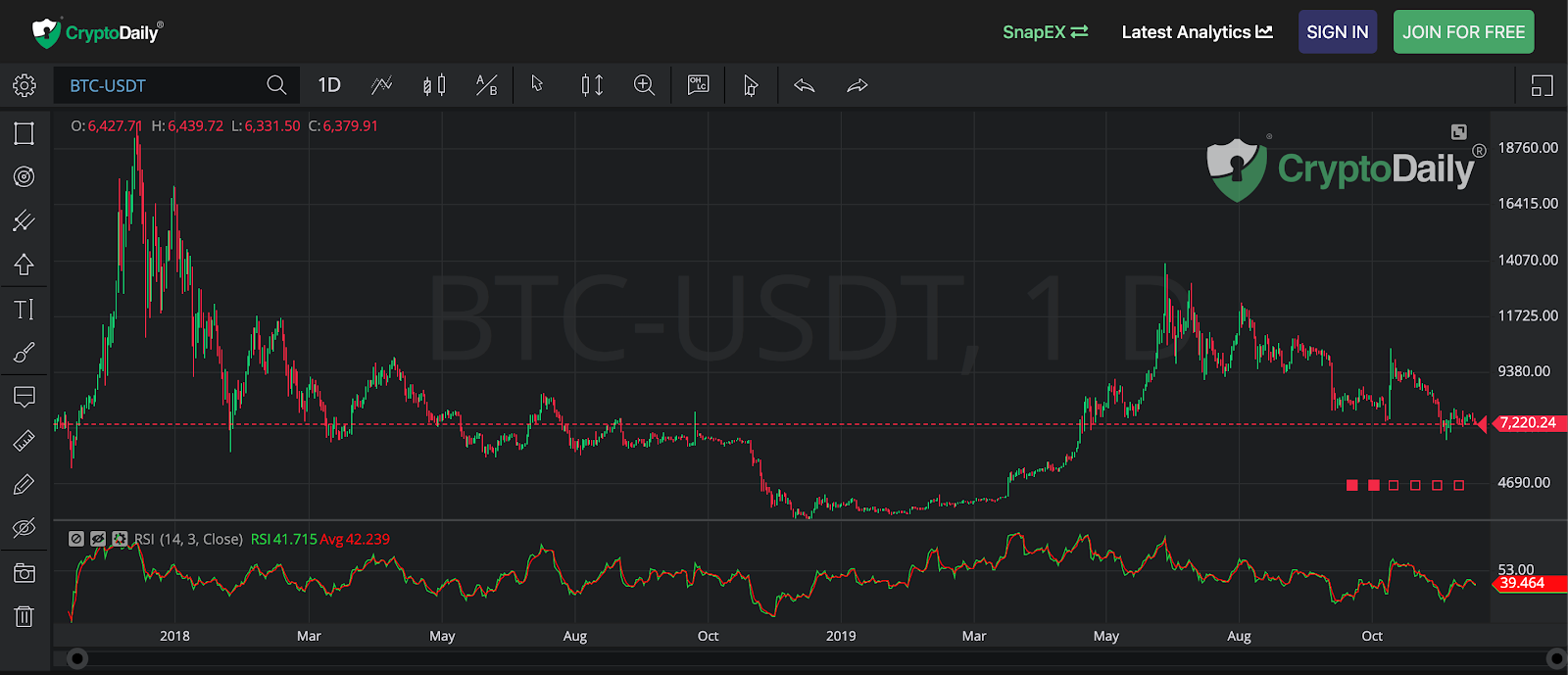 Cryptodaily.co.uk, one of the fastest growing crypto news and trading analysis website in World, has just launched their proprietary social trading platform.
SnapEx is the first crypto trading platform to have an integrated price feed on Cryptodaily's social trading platform. The premium features mirror that of the paid subscription for TradingView Premium, but will be available for free for all SnapEx users.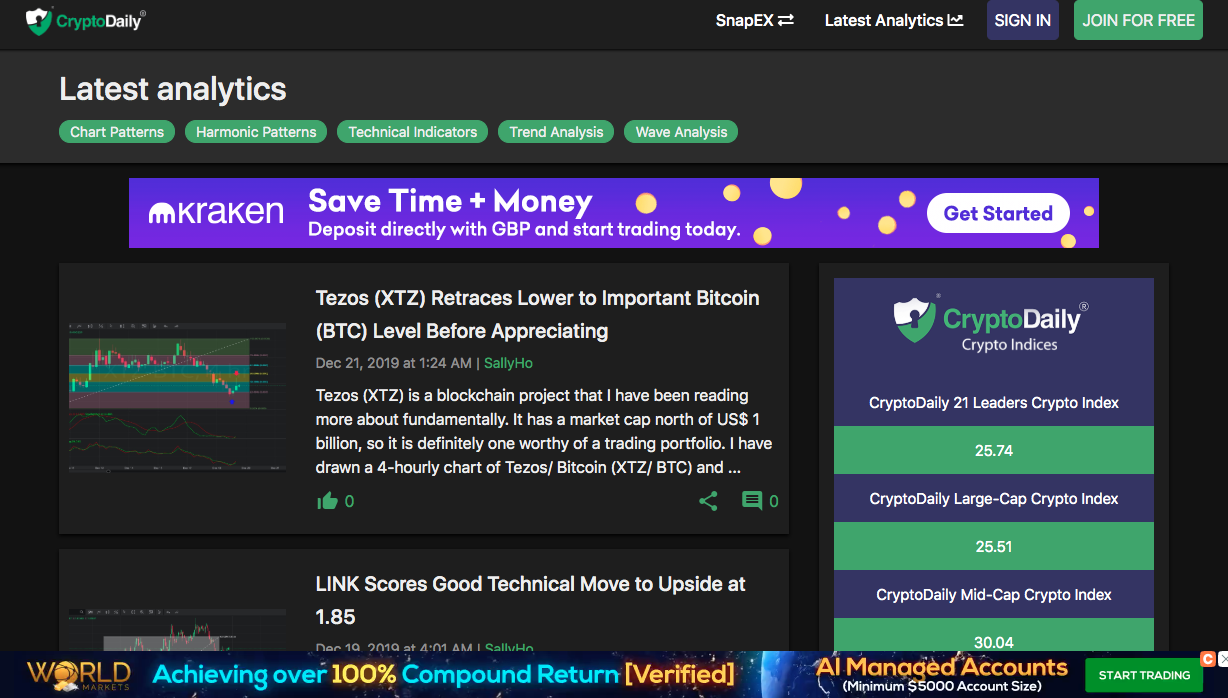 Unlike other social trading platforms, Cryptodaily does not come at a cost and will not charge the industry-standard monthly fee subscription. Instead of paying up to $60 per month to get access to premium charting tools on TradingView, SnapEx users can instead channel that fund to their trading account on SnapEx.
Premium Charting Tools Helps You to Trade Better
Both beginner and experienced traders need to perform technical analysis on a reliable charting platform to help them trade better, realise more profits, and manage risks efficiently. With Cryptodaily, SnapEx users will have free access to the social trading platform's premium charting features as well as trading analyses from the community.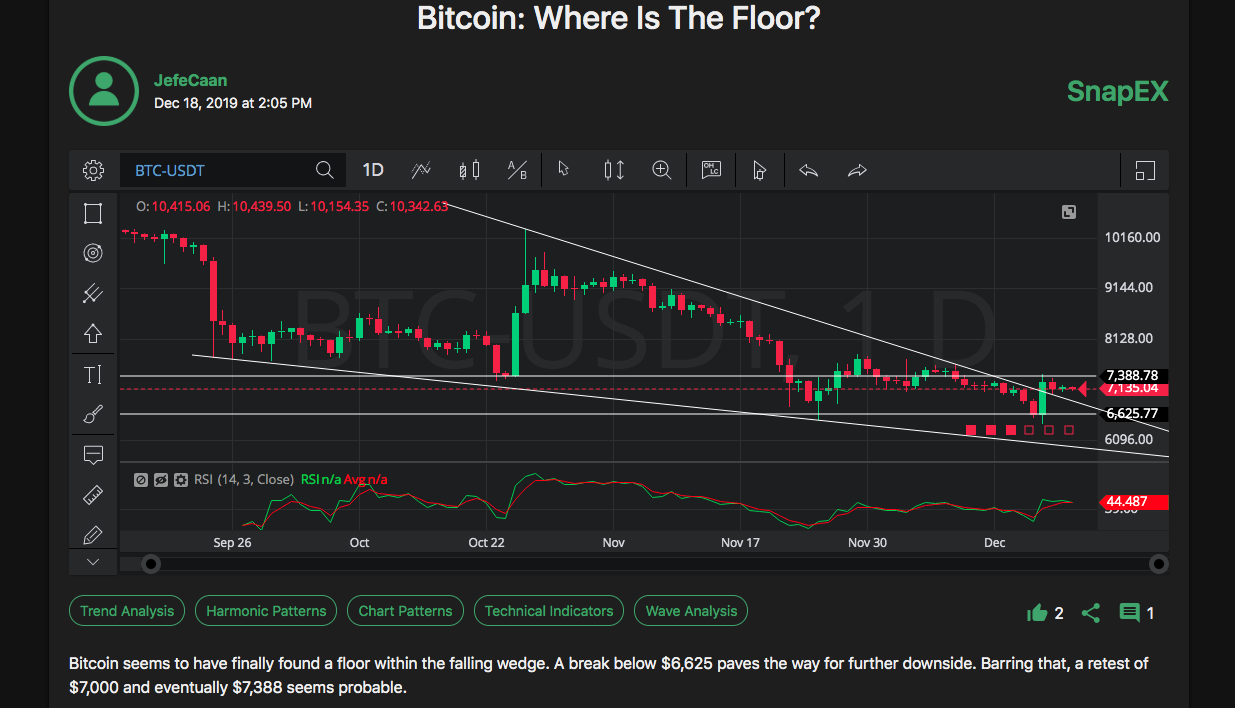 Any registered user will be able to share their trading analyses on Cryptodaily's social trading platform, to encourage knowledge sharing among the crypto trading community on the platform.
A Stronger Community Creates Better Traders
SnapEx has always prioritised its users and the community, to create a safe and vibrant space for their traders to share trading knowledge, connect with other traders, and form a close knit community.
With Cryptodaily's brand new social trading platform, SnapEx users will be able to do just that, and much more.
Click here to get FREE access to Cryptodaily's premium charting features.
RULES FOR CRYPTODAILY CHARTS
Any of the following will result with an instant ban from the platform, and will not be allowed to return under any circumstances.
- Swear Words
- Racism
- Use of Bots
- Discrimination of any nature
- Spam
- Duplicate accounts
- Advertising, direct marketing, or solicitation
The moderator will provide you with a response for the reason of the ban.
CryptoDaily is committed to keeping this platform safe & responsible for traders, and therefore users should respect the use of the CryptoDaily Charts.