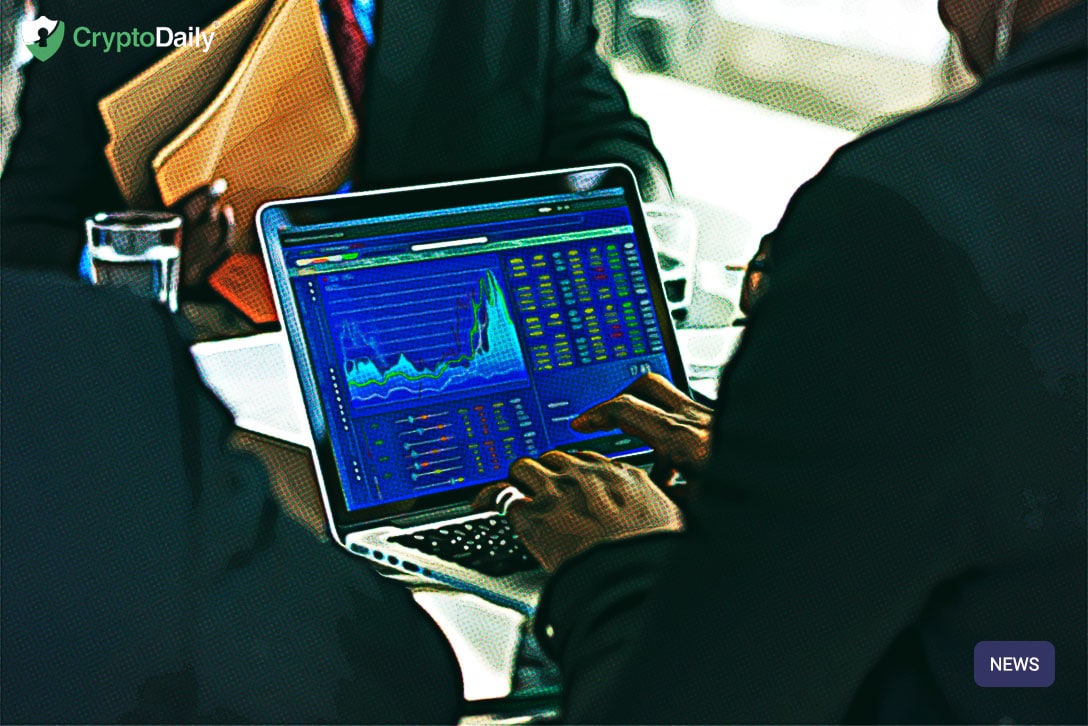 Eight former employees of Wall Street banking powerhouse, Morgan Stanley, have recently launched a revolutionary new crypto derivatives trading platform which claims to be 'significantly' faster than other existing platforms.
The Singapore-based Phemex has garnered a lot of attention over the past few weeks due to the claim that its platform is 10 times faster than other crypto derivative trading platforms, having the ability to process 300,000 transactions per second. With an order entry and response time of less than 1 millisecond, this is indeed a highly cutting-edge offering which currently does not exist amongst other platforms, and around 20,000 users have already signed up to the platform according to founder and CEO, Jack Tao.
This is hardly surprising.
The crypto derivatives market has grown exponentially over the past year and a half, with many people crediting this shift to a result of a declining volatility in Bitcoin, with derivatives allowing traders to hedge risks or to speculate on the price of the underlying asset in case of changes. Given how derivative volumes are almost always expressed in notional terms (which represents the market value of the underlying asset to which the derivative contract gives exposure), a commonly acknowledged benefit of trading crypto derivatives vs underlying assets is that traders can get exposed to a much greater amount than that which they originally put in.
However, as is the case in any free-market environment, one can expect a competitive tussle between crypto derivatives platforms to reel in floating traders who are constantly on the lookout for optimal platforms to trade on.
Or will there be?
One thing which most crypto derivatives platforms (minus Bakt and CME) share in common is that most are currently unregulated, whilst also being geographically positioned in different regions around the world. It therefore appears that the future success of these trading platforms will also come down to their regulatory progress, something which will undoubtedly be different across the world. Look no further than the UK's Financial Conduct Authority (FCA) who earlier in the year proposed a ban on the sale of crypto derivatives to retail investors, compared to the Monetary Authority of Singapore (MAS) which recently published a consultation paper which has called for payment token derivatives to be traded on 'Approved Exchanges' under the country's Securities and Futures Act (SFA).

This is why Phemex is in a strong position going into 2020.
The trading platform has recently announced that it plans to acquire a license from the Monetary Authority of Singapore (MAS), whilst additionally planning to collaborate with Swiss bank SEBA for the custody of its customer's assets. This will undoubtedly facilitate the trust needed to attract both retail and institutional clients who want to trade on a regulated and secure platform, whilst ensuring that dubious actors are kept away.
Now, combined with the institutional background of the team and their equally institutional-level trading platform (which has been likened to NASDAQ), expect to see big things from Phemex going into 2020. The team also appears to share this sentiment, having publicly stated that their target for H1 is at least 100,000 users; a highly impressive figure for a new player on the block. However, this number will not include U.S. based traders for the meantime owing to the platform currently being unavailable in this region.
Phemex have also announced plans to add contracts backed by traditional products such as S&P stocks, metals and energy next year, something which will further bridge the gap between the traditional and crypto trading spheres. The upsides of this move are huge, being exemplified in a Financial Stability Board (FSB) report which showed that on 4 October 2018, the difference between the price volatility of the top two crypto-assets by market capitalisation was between six and 13 times higher than that of the euro, gold and the S&P 500 US equities index.
For now, both retail and institutional traders can enjoy a seamless trading experience with several cryptocurrency perpetual contracts with up to 100 times leverage for Bitcoin, Ethereum, Ripple, Litecoin and EOS, and with trading fees of -0.025% (maker) and 0.0075% (taker), and a withdrawal fee of 0.0005 Bitcoin.
Expect to see Phemex make quite a dent in the crypto derivatives market in 2020.