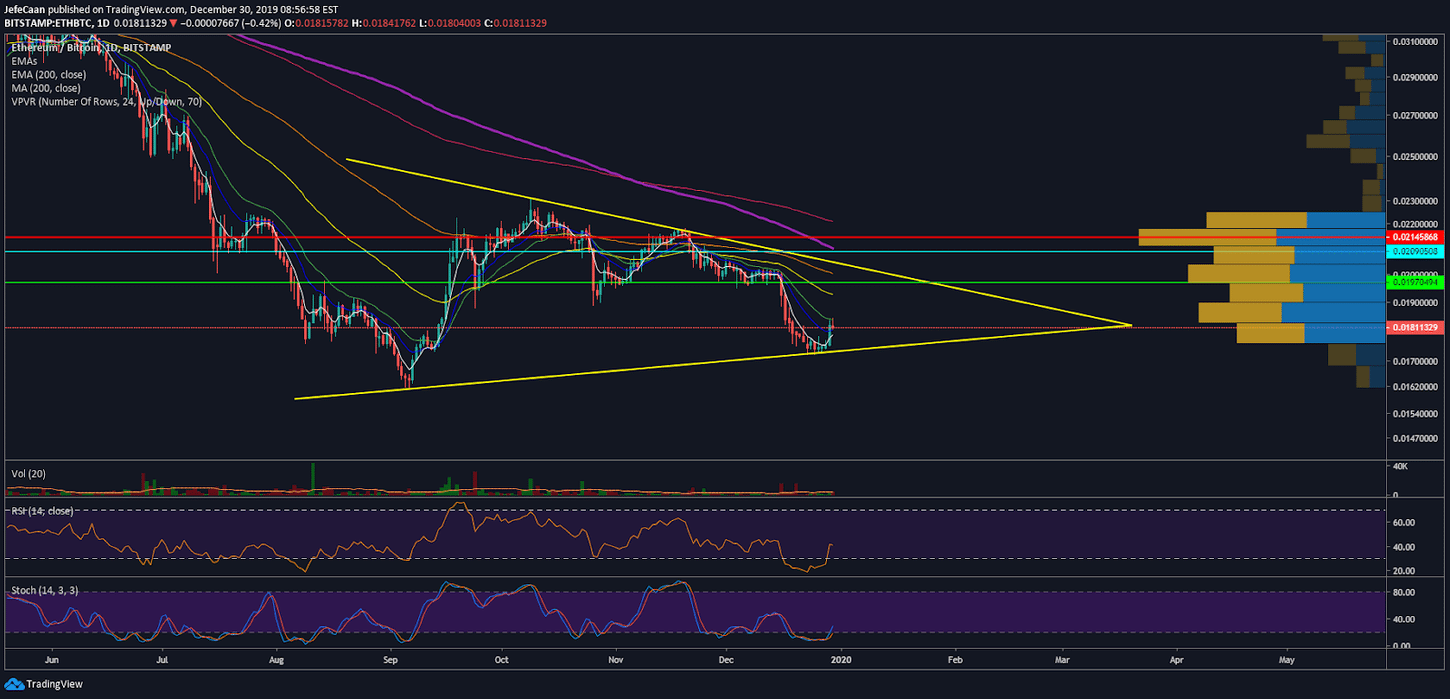 Ethereum has yet to make a big decision against Bitcoin. The daily chart for ETH/BTC shows that the price is likely to decline further now that it has run into the 21 Day exponential moving average and faced a rejection. The pair has yet to break out of the large symmetrical triangle that it is trading in. However, the outlook now remains bearish and it is likely that we might see a break to the down side below the symmetrical triangle. This would be a way to bearish development for Ethereum that could mean that altcoins would lose a lot more ground against Bitcoin in the near future.

The cryptocurrency market has yet to decline further which is going to be particularly devastating for the altcoin market. Ethereum (ETH) and other cryptocurrencies that have benefited from the greed and risk taking of investors during the bullish days are now at risk of losing most of their value. The price of Ethereum (ETH) already risks a decline down to a double-digit price in the near future. Just recently, an Ethereum cofounder sold 90k ETH on the Kraken exchange saying he needed the money for his game. It is quite hilarious how the Ethereum foundation also sold 70k ETH just around $1,400 according to Vitalik Buterin and made $100 million. They might have needed the money for a game too, one that they have been playing all along.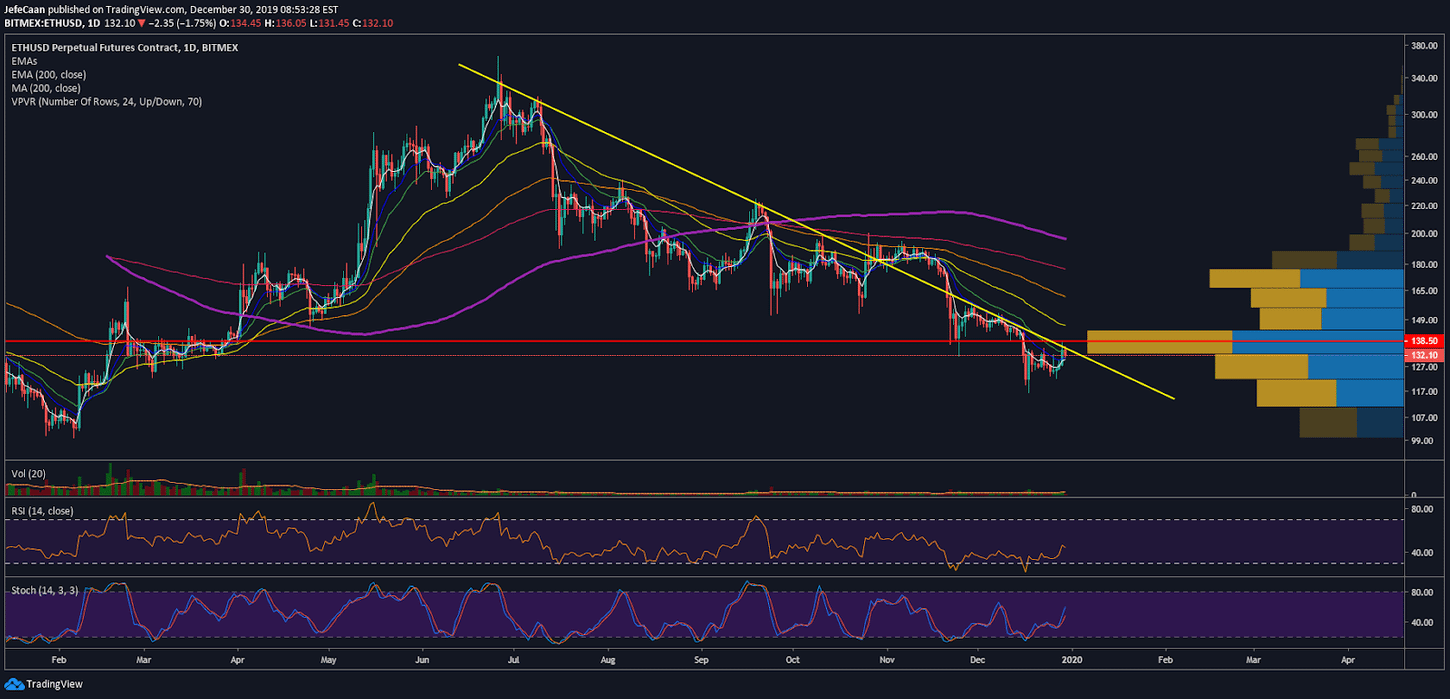 The daily chart for ETH/USD shows that the bulls are fighting a losing battle. The price has already declined below the key support of $138.5 which will now be a very strong resistance level to breach. The probability of Ethereum (ETH) declining further is therefore a lot higher than it beginning a new uptrend. It would be very surprising at this point if ETH/USD were to not take out the December, 2018 lows.
Ethereum (ETH) has seen massive concentration in a few big hands. Most of them are altcoin projects that have raised a large number of ETH during ICOs but they have been holding on to their coins in anticipation of a trend reversal. When things get worse, most of them would be panic selling and we would once again see a large number of these 'blockchain projects' dumping their coins on exchanges. This is going to put extreme pressure on the altcoin market and when the bear market is over, we would see a large number of 'blockchain projects' go belly up. So, the maximum pain scenario is yet to come for the altcoin market which is why it is important to remain cautious here as this is not the time to be greedy when everyone is still too optimistic.