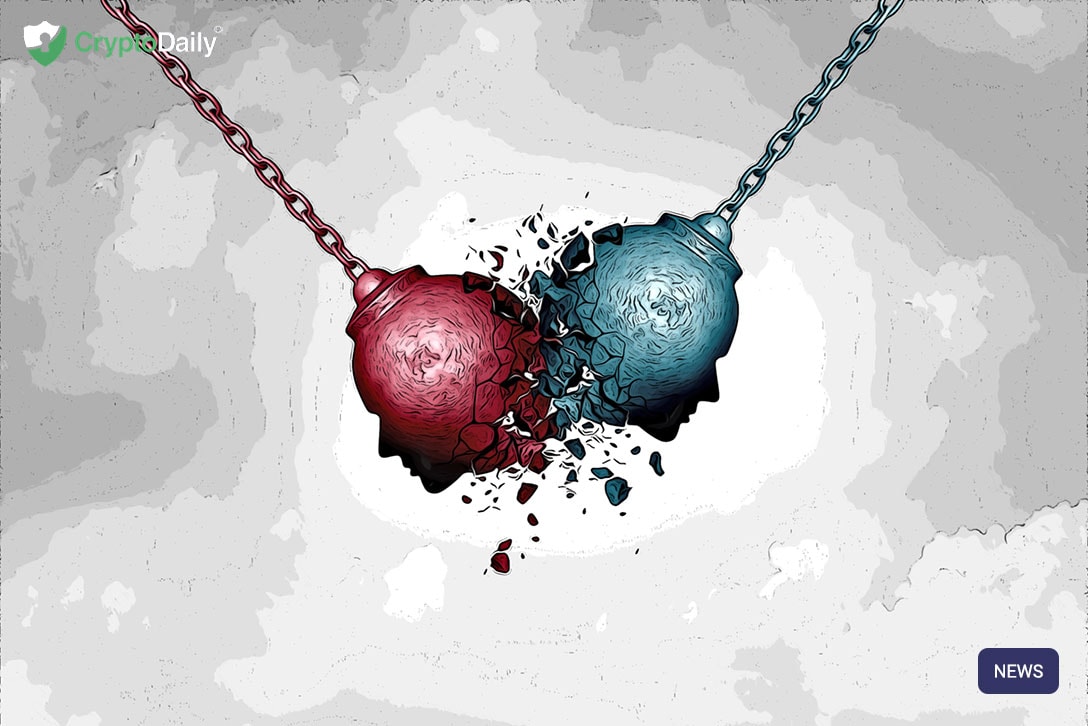 The past year has been filled with triumphs and disappointments that have defined the nascent crypto industry's development in 2019.
These defining events are largely encompassed by a few battles between major players within the cryptocurrency space, and the results of these battles may largely define the future of this budding industry.
Bloody Battle #1: Economist Nouriel Roubini Debates BitMEX CEO Arthur Hayes
Prominent economist Nouriel Roubini – also commonly referred to as "Dr. Doom" in financial circles – has long been an ardent opponent of Bitcoin, frequently referring to BTC and the crypto markets as a bubble or Ponzi scheme that will ultimately leave a trail of carnage in its wake.
Roubini didn't limit his criticism to just Bitcoin as a technology, as he also launched attacks against popular margin trading platform BitMEX, claiming that the exchange preys against its own customers and engages in less-than-ethical business practices to bolster its bottom line.
Because of Roubini's incessant desire to criticize the cryptocurrency markets and to put down BitMEX, Arthur Hayes, the CEO and founder of the margin trading exchange, challenged Roubini to a debate regarding the merit and long-term prospects of Bitcoin and the ethics of BitMEX as a trading platform.
The heated debate – dubbed the Tangle in Taipei by the industry – took place at the 2019 Asia Blockchain Summit, and naturally the two opponents ardently disagreed with each other. Still, however, the jury is out on who actually won the debate, as they have both since declared themselves the winners of the spat.
Bloody Battle #2: Bakkt Wins Favor of Regulatory Authorities
Throughout the past year, many investors and analysts alike have been looking towards the launch of Bakkt's institutional-centric physically settled Bitcoin futures contracts as a catalyst that could usher notable institutional investors into the markets and fuel the next parabolic growth phase for BTC.
In spite of this, the platform's launch was met with multiple delays due to concerns from the Commodities and Futures Trading Commission (CFTC) regarding how the company intended to store their clients' Bitcoin.
This past August, however, the platform finally received the greenlight from regulators in the State of New York, which was a major step forward in launching their futures product, which ultimately launched in late-September of this year.
Although the launch was best characterized as being lackluster, the platform has since gained more traction, and it could eventually be a good gateway for large investors who are looking to foray into the cryptocurrency markets.
In this situation, Bakkt did prevail over regulators, although the bloody battle and lethargic approval process led many investors to question if regulatory authorities in the U.S. would inhibit the growth of infrastructure that is vital to the future growth of the crypto industry.
Bloody Battle #3: The SEC Halts Telegram's Highly Anticipated TON Launch
Bakkt may have been lucky to prevail over regulatory authorities, but other highly anticipated initiatives within the crypto space were not so lucky.
Messaging application Telegram made global headlines when news broke regarding the sale and development of a digital currency that would be used on the platform, called TON.
In aggregate, Telegram raised $1.7 billion dollars from the sale of TON tokens, which naturally drew the ire and attention of the U.S. Securities and Exchange Commission (SEC). Just last month, news broke that the SEC was halting the cryptocurrency dead in its tracks, for they deemed as an "unregistered digital token offering."
In a press release, the SEC explained that they took emergency actions to halt the launch of TON in the U.S. in an effort to stop the company from flooding the U.S. markets with tokens that were "unlawfully sold."
Stephanie Avakian, the Co-Director of the SEC's Division of Enforcement spoke about this in the press release, saying:
"Our emergency action today is intended to prevent Telegram from flooding the U.S. markets with digital tokens that we allege were unlawfully sold… We allege that the defendants have failed to provide investors with information regarding Grams and Telegram's business operations, financial condition, risk factors, and management that the securities laws require."
Telegram has since refuted all of the SEC's allegations and has taken the agency to court to try to get the case against their project dismissed.

This is still a fairly fresh battle, and it is highly probable that it will get much bloodier as Telegram and the SEC's fight heats up.
Bloody Battle #4: Battle of The Margin Trading Platforms – BitMEX Losses Ground to Competing Platform
A large piece of the crypto markets is comprised of traders who were lured by the constant and immense volatility experienced by Bitcoin and other major altcoins on a frequent basis.
In order to fill these traders' demands, a plethora of margin trading platforms have been vying to secure the top spot in the markets, which has long been held by BitMEX.
It is important to note that one notable change in the margin trading race in 2019 was that BitMEX began losing a significant amount of its market share to competitors, with its decline in market dominance speeding up after they committed an egregious privacy violation against their clients earlier this year.
This privacy violation came about after they failed to utilize the "Blind Closed Copy" feature on a mass email to tens of thousands of their clients, thus exposing the personal email addresses of all the recipients of this email.
Shortly after this occurred, groups of malicious hackers began attempting to hack into the accounts associated with these emails, and users who were not utilizing one-time-passwords (OTPs) were particularly vulnerable to losing funds.
Furthermore, BitMEX also found itself caught in a heated battle with U.S. regulators after the Commodities and Futures Trading Commission (CFTC) launched an investigation into the platform regarding whether or not they intentionally broke regulations by allowing Americans to trade on the platform.
This wasn't the end of BitMEX's rough year, as traders on the exchange also witnessed multiple bouts of platform instability, especially during times of significant market volatility.
Deribit is one competitor that had been gaining popularity and stealing BitMEX's market share throughout the early part of 2019, but a bug in their system caused a massive Bitcoin flash crash that resulted in traders losing over $1.3 million due to positions being erroneously liquidated.
Because of these recent controversies, PrimeXBT – a margin trading platform that offers users the ability to trade a variety of assets using up to 1000x leverage – has prevailed as the top player within the markets.
A couple key features have differentiated PrimeXBT from the competition, as unlike the other platforms, PrimeXBT allows users to access a variety different markets beyond cryptocurrencies, including commodities, forex pairs, and stock indices.
Compared to BitMEX, PrimeXBT also places tremendous value on maintaining the privacy and security of their clients, as they enable all traders to open fully anonymous account without having to surrender any personal information.
Ex-Deribit traders who fled the exchange in favor of PrimeXBT also appreciate the platform's renowned stability, ensuring that anomalous price action won't jeopardize their positions.
The battle between margin trading platforms is far from over, but the stiff competition is forcing all these platforms to up their games and offer users better stability, more features, and heightened security.
Will 2020 Be Filled with More Intense Battles?
The crypto markets are still young and immature, and as a result it is highly probable that they will see further blood as a result of heated fights between major market participants.
In 2020, it is highly probable that regulators will continue to crack down on tokens that do not comply with stifling U.S. regulations, and will continue to attempt to slow the launch of platforms that allows traders to buy and sell these tokens.
The coming year will also likely see intense clashes between the major players in the margin trading game, which could be a positive trend for traders, as it could lead to better interfaces, greater stability, more features, and lower fees as they all vie for the support of active traders.
The winners of past and future battles will likely hold tremendous influence over the future of the cryptocurrency industry as a whole.