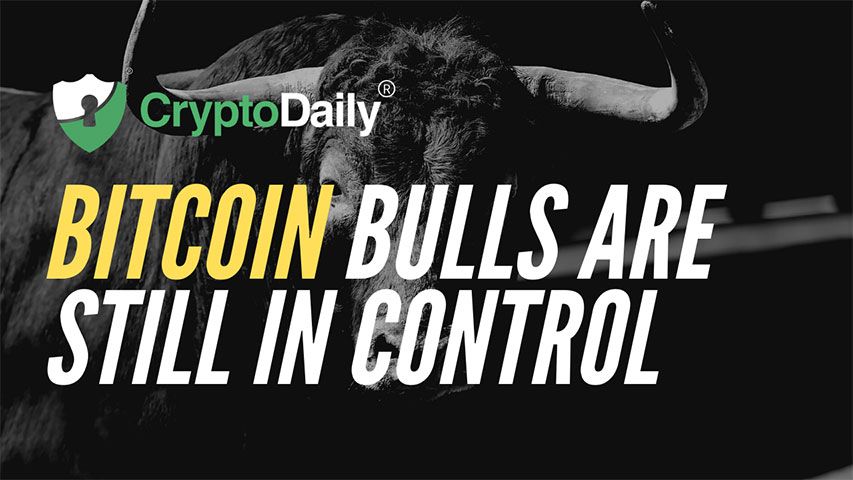 The price of Bitcoin has once again entered the grey area on our 4H chart for BTC/USD despite a short-lived crashed yesterday that made investors fearful. The Fear and Greed Index dropped further but the near term bullish outlook of the market has not changed much. In fact, the 4H chart shows the price trading within an ascending triangle that might soon lead to a massive breakout now that it has already broken out of the falling wedge and found support on top of it. This potential bullish breakout has a lot to do with the near term outlook of EUR/USD which despite a recent crash has held firmly above the 200 moving average on the 4H time frame.

Ethereum (ETH) declined harder than Bitcoin (BTC) yesterday but the ETH/USD chart now shows signs of recovery and the strong probability that we might be on the verge of a 20% move to the upside from here. If the price ends up crashing instead of rallying, investors could still remain optimistic as we have to see a retest of higher levels, potentially the previously broken market structure and the 200 moving average on the 4H chart before the next downtrend. Considering that there is already a lot of fear in the market, it is not in the interest of the whales or the market makers to let the price decline further because they don't have much to gain from it. The ideal scenario for them is to shake out the bears and trap in the bears which is what they have been consistently doing throughout this bear market.
Bitcoin dominance (BTC.D) still has room to decline down to the 200 day moving average. Ethereum dominance (ETH.D) seems to be flattening out and could rally higher from here which is a favorable development for the entire market. The vast majority of traders are still bearish on the market and recent price action has done enough to make them comfortable being bearish. However, considering that there is extreme fear in the market, it is likely that we might see a short term spike to shake out the bears and trap in more bulls. The most probable scenario would be a near term spike in the price of Bitcoin (BTC) which might result in BTC/USD outpacing the rest of the market as it did before when it spiked 43% in less than 48 hours. It could then be followed by a subsequent altcoin rally. However, both of these moves are likely to be followed by significant further downside which is why traders need to be cautious being long on the market at this point.