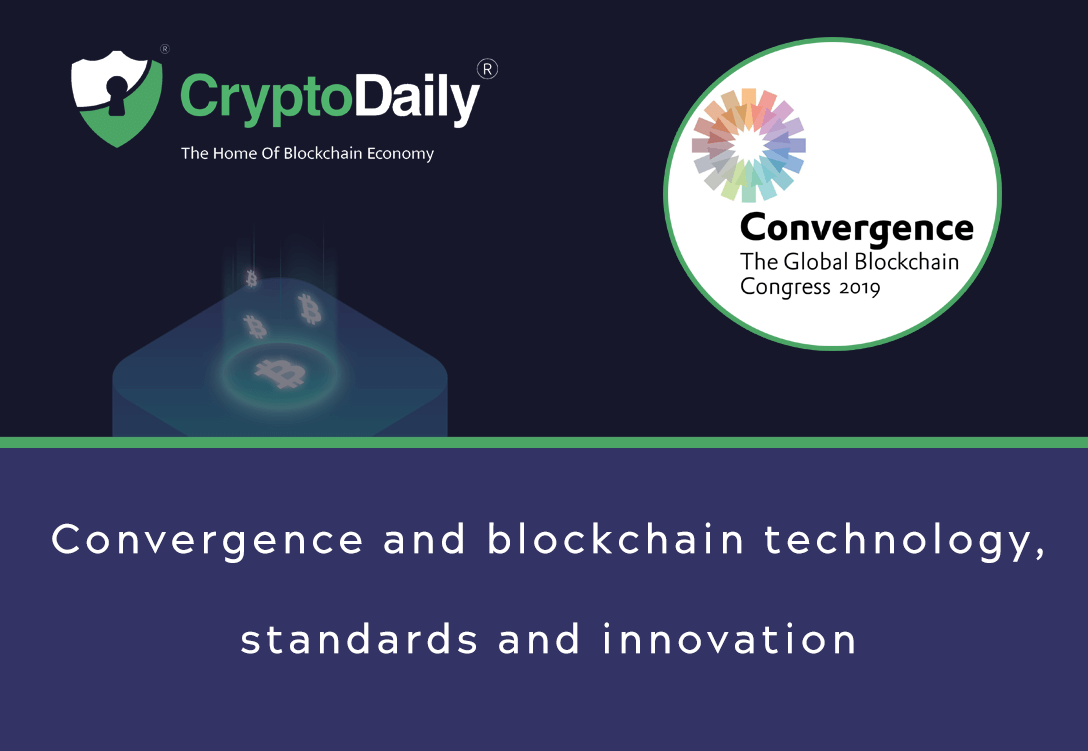 This is the third of four articles on the program and goals of Convergence - The Global Blockchain Congress. For more on the event, and to purchase a ticket, visit www.blockchainconvergence.com.
In the second article of this series, we looked at those parts of the Convergence program dealing with the big questions of blockchain, decentralisation and society. But there are many convergent trends on the technical and legal/regulatory level too. For those looking for more detail on blockchain as a technology as well as a force for innovation, these sessions should be of interest too.
Tech Convergence (12 November 11:15-12:45)
Blockchain is well known as the technology of decentralisation. But "decentralisation", if it should happen, will most likely be driven by a suite of technologies, including in particular AI, IoT and Big Data. The session starts off with Roberto Viola, the EC's Director General of Communications Networks, Content and Technology, will talk about the impact of technological convergence on human behavior - how will our new technologies, and the new capabilities built upon them, is likely to affect how we live, learn and work? We also welcome a panel of Oxford's David Shrier, Oracle's Martijn Vlek, Erica Andrade from NOSI Akademia in Cape Verde, Telefonica's Christoph Steck and Cristina Aranda Gutierrez from TAiGER, to talk about the "marriage made in heaven" between blockchain, AI and Big Data. Other expert sessions include a deep dive into blockchain and quantum networks, and blockchain as a means to support cyber security.
Session 6: Interoperability and Standardisation (13 November 11:15 - 13:00)
Standards are one of the sine qua nons of new technologies. By ensuring interoperability and ease of use they are one of the keys to mass adoption. But getting standards, especially on a global scale, is not easy. Our series of panels focusing on the standardisation challenge facing blockchain today. In the opening panel, Emilio Davila-González from the EC, Ramesh Ramadoss of the IEEE Blockchain Initiative, Suzana Maranhao-Moreno of ITU-T, J.A. Chowdary, the chairman of the Blockchain Standards Committee of India, and Ismael Arribas representing ISO/CEN/CENELEC/ITU, will look at the technical challenges of pursuing global blockchain challenges. In the next panel, Manuel Machado of Worldline as well as Alastria will discuss if standards setting should be top-down or bottom-up with Almudena de la Mata of Innovation for Change and Pelle Braendgaard from uPort. We are also delighted to have the EC and the European Blockchain Partnership (EBP) to showcase the EU's new European Blockchain Services Infrastructure (EBSI) initiative, a fast-track project to build a working blockchain infrastructure for cross-border government services in the EU and with it an important new foundation for Europe's Digital Single Market.

Session 7: Blockchain and privacy (13 November 14:30-16:15)
Data privacy is one of the great societal issues of our day. It is also very much a technology and regulatory question. In our Blockchain and privacy session, we look at the details. We start with a fireside chat between Ken Timist of ConsenSys and the EU Blockchain Observatory and Forum and Ventsislav Karadjov from the European Data Protection Board about the EBPD's work with blockchain, and the gaps that remain. This will surely be a very interesting session for those interested in blockchain and data protection regulation, in particular the GDPR. We then ask what hurdles the blockchain ecosystem currently faces in ensuring adequate privacy, particularly within the corporate and start-up sphere, with an interdisciplinary panel including Enrique Factor Santoveña from the Spanish Data Protection Board and Bart Preneel from KU Leuven. While not directly blockchain, we also take a deep dive into some of the exciting new privacy-preserving technologies, like zero-knowledge proofs, that are emerging and could be used to build privacy-preserving, decentralised blockchain networks.
Session 9: Blockchain in Europe (12 November 17:15-18:00)
Last, but certainly not least, blockchain is a business, and potentially an important new industry. This has not been lost on European policy makers. In our Blockchain and Europe session, we provide entrepreneurs, startups and anyone else interested in building blockchain businesses information on the EU's blockchain policy and funding initiatives, as well as how to get involved and benefit. In one panel, we look at the European Investment Bank, which has actively lent its support to various blockchain and DLT initiatives, as well as start-ups and organisations within the field, including a look at what projects and use cases has the EIB invested in and supported and how it is leveraging blockchain technology to support SMEs and start-ups. We also have a panel discussing how public entities and institutions are enabling investments in blockchain Technologies and digital innovators. Panelists will share their own experiences with EU-backed funding for DLT use cases as well as provide an overview of the EU AI/Blockchain investment fund and investment support program that will be launched in early 2020. Finally, we look digital innovation with a focus on blockchain and scale-ups in emerging markets, in this case concentrating on the Eastern Partnership countries in the context of the EU4Digital program and explore topics related to innovation policies, digital innovation ecosystems and the process of scaling up deep tech startups and SMEs in emerging market economies. We also present the new Digital Innovation and Scale-up initiative – a program that aims to support the scale-up of deep technology companies in Central, Eastern and South Eastern Europe, including Horizon 2020 associated countries.
There are still tickets available to Convergence. Simply register online.