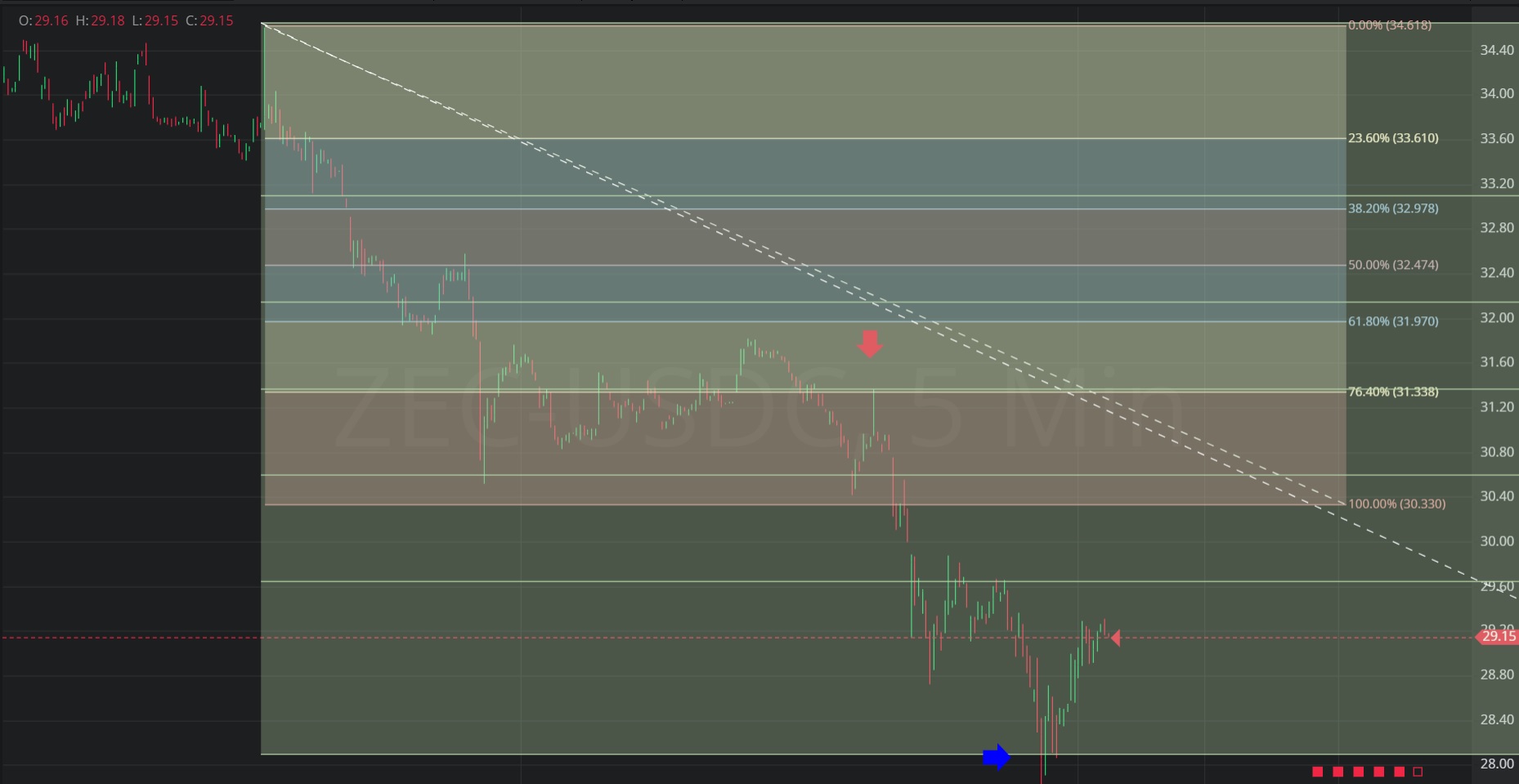 In this 5-minute chart of Zcash/ USD Coin (ZEC/USDC), there is a depreciating range from 34.61 to 30.42.
We can see the price appreciated to the 31.37 level (identified by the red down arrow), just below the 31.40884 area that represents the 23.6% retracement of the depreciating range.
The pair then depreciated as low as the 27.60 level before retracing higher.
We can also see the 28.10 area was an important Fibonacci extension area (identified by the blue side arrow) above the relative low of 27.60.

Stay on top of the cryptocurrency market with CryptoDaily's trading charts!