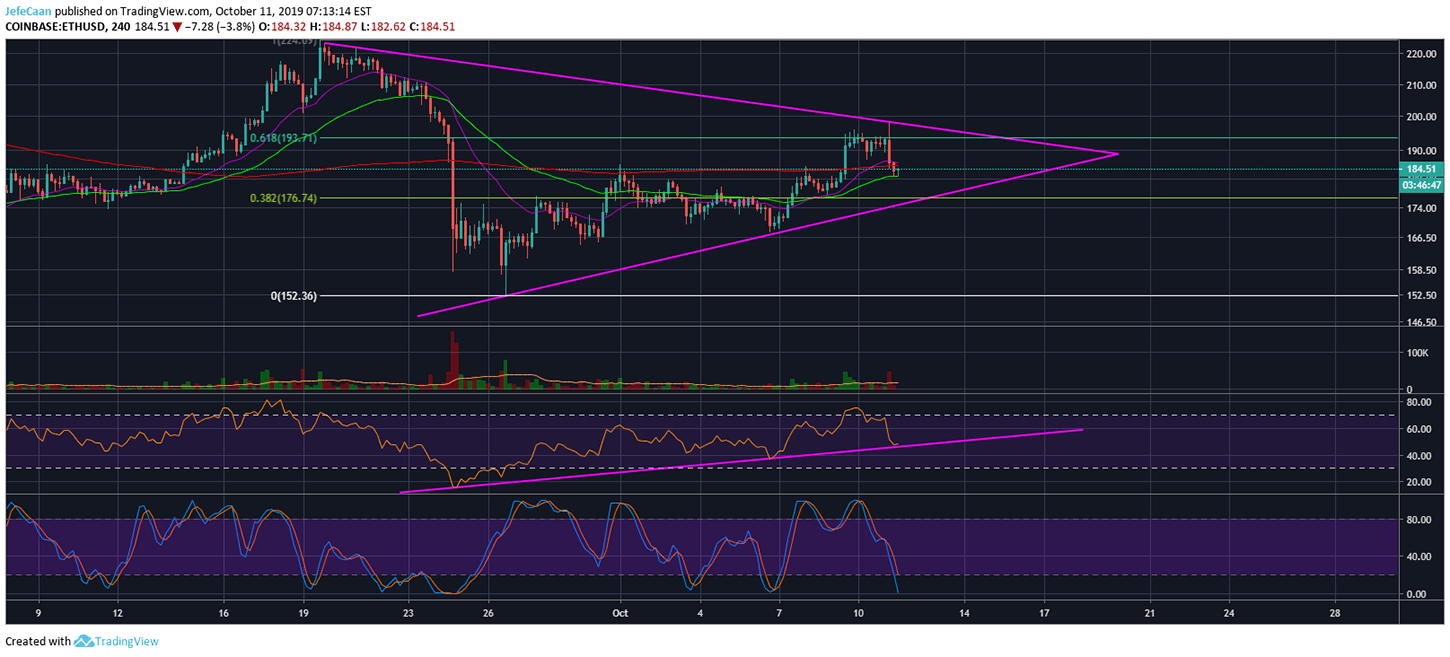 Ethereum (ETH) made a strong move to the upside past the 61.8% fib retracement level but it turned out to be a fake move and a lot of sell orders were triggered at that level which eventually led to a long doubled edged red candle that saw the price decline to the 50 EMA on the 4H time frame for ETH/USD. In my opinion, we are likely to see some relief here and potentially a retest of the 61.8% fib retracement level before further downside can follow. RSI on the 4H chart for ETH/USD also points to the possibility of another move to the upside here to touch the top of the symmetrical triangle again.

We do not know yet if it is going to rally that high but we do know from the price action that it is not ready to decline just yet when everyone is expecting it to. Stochastic RSI on the 4H time frame is also approaching oversold conditions, which means that the bulls have another opportunity to pump the price higher from current levels. In my opinion, this would only be a good move to short sell and not to buy into because the risk/reward is not worth it. I think there is a very strong probability of the price falling below this symmetrical triangle and I expect this to happen soon as we have a clear signal from the S&P 500 (SPX) and the Russell 2000 (RTY).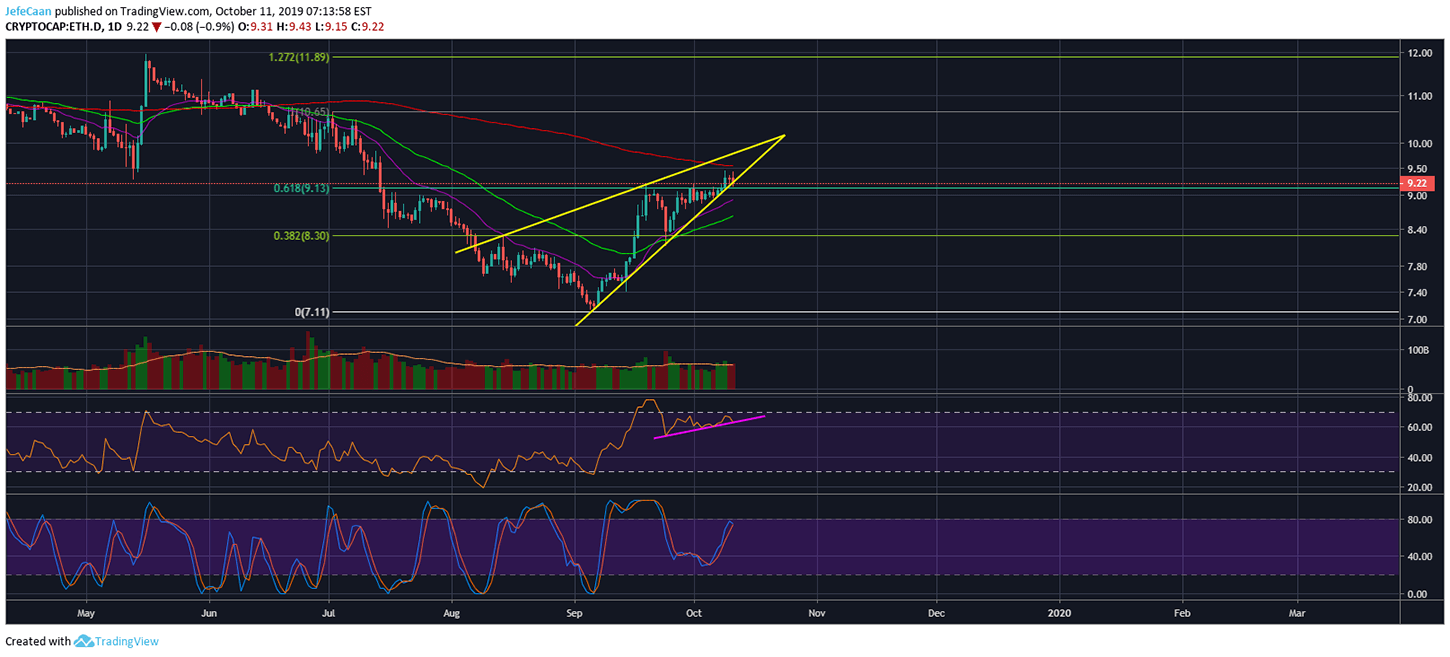 Ethereum Dominance (ETH.D) is yet another indicator that hints that we may not be done with the upside rally just yet as we have not seen a test of the 200 day EMA. We may yet see another move potentially towards $200 in ETH/USD to shake out some stops there because that is what the market makers are determined to do at this point. The price rallied towards $197 but it did not touch $200. I think $200 is a strong psychological level that a lot of bears would be very comfortable putting their stops just above, like $201 or similar levels. This is why I do not discount a big spike to those levels.
Having said that, I do not think the price is in any position to continue its rally above $200. Even if the price rallies that high, I think it would leave a long wick to the upside shaking out most of the existing bears and discouraging new ones from shorting the market. This is how it works most of the time at turning points in a market which is why catching tops and bottoms is a very dangerous game. I think it would be best to sit this out and watch what happens no matter whether you are bullish or bearish. If we see a strong rejection close to $200 and a sharp decline from there, then it would be a good idea to enter a short trade otherwise you may want to hold on to your Bitcoin (BTC) or fiat and wait for an opportunity to present itself