DACX is a next-generation exchange that seeks to improve on its competitors in the exchange arena in the areas of security, compliance and speed. Not only that, but it will be listing STOs as well as fractionalising and tokenising traditional commodities such as Real Estate and Precious Metals.
In current times crypto exchanges are beleaguered by security threats and hacks which are having a negative impact on their reputation as being safe places to trade; to say nothing of the pejorative mark this leaves on the crypto space as a whole from the perspective of the naysayers from traditional markets who point to these perceived weaknesses as reasons for not entering the 'wild west' of crypto.
Add to this the nefarious activities of some of the crypto exchanges who indulge in such activities as market manipulation, spoofing and layering and wash trading to name but a few.
The Cryptoverse is reaching that point where some of the most serious financial institutions are making their first forays inside. If we want the rest of Wall Street to follow then security and compliance of the absolute top order is where it's at.
Regulatory compliance
DACX wanted to have compliance as the core of their platform architecture in order to be ready for the most stringent regulations that could possibly arrive in the future and so, among other measures, they will be using a proprietary, patent-pending Anti Money Laundering system that will sniff out any attempts at money laundering whether that be pre or at-trade transactions. In addition, machine learning will be employed to detect patterns of market abuse which will become smarter over time while still having a very minimal effect on latency.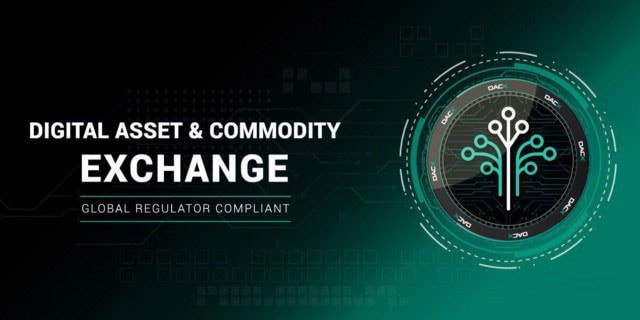 DACX is part of the GFIN initiative (Global Financial Innovation Network) which was created by the UK's FCA (Financial Conduct Authority). This is a group of international regulators and related organisations that seek to promote financial innovation. Only just recently US regulators including the SEC, CFTC and the New York Financial Regulator also joined the GFIN. Being one of only 8 companies shortlisted for this scheme DACX will hope to receive full regulatory licences from some of the 20 or so regulatory jurisdictions who are taking part in the initiative.
Furthermore, in order to comply with AML and CTF responsibilities DACX will use Identity Mind Global, which is a market-leading tech, ensuring that their regulatory obligations are completely met in this particular area.
Blinding speed
DACX has partnered with Modulus Global, an experienced company with many years standing who are specialists in advanced financial technology. Their customers include an A to Z of the leviathans of finance and technology such as NASDAQ, JP Morgan Chase, Bank of America, Goldman Sachs, Fidelity, TD Ameritrade, IBM, Microsoft, Google, Adobe, NASA and many more.

Modulus Global has built a high-frequency trading platform for DACX which is capable of 10 million transactions per second from day one of trading. This is scalable to as much as 8x if and when required. Competitor exchanges such as Binance are only capable of around 1.4 million tps. DACX is also king when it comes to latency. Here, it is as low as 40 nanoseconds. Even the NASDAQ is ten times slower with 400 nanosecond latency!
Serious day traders could be expected to join the DACX platform in droves given that this kind of edge in speed will give them a simply massive advantage over competitors using other platforms. At the highest level — and this is where the most assets are traded — such a reduction in latency should be a real game-changer.
Security
As mentioned in the introduction, exchange security breaches and hacks are an ongoing problem despite the efforts of even the biggest exchanges in the crypto space. Being a new exchange DACX will certainly be a target. I'm unable to discuss the full extent of the DACX security measures and protocols here because these are not disclosed by the exchange for obvious reasons.

Notwithstanding, DACX will employ a variety of wallets which range from hot wallets to hold a tiny amount of frequent transactions, semi-cold wallets which are held off-site and which have access limits enforced by Hardware Security Machine, and finally, cold wallets which are held off-line and are only accessible by off-line computers which can only be accessed by senior management executives.
Internal systems can only be accessed through specific terminals and smart cards will be a part of this access process.
DACX Foundry
The Foundry is an IEO platform for selected creative and innovative projects that would benefit from a kickstart funding campaign. Also, once the relevant licenses and the technical infrastructure are in place, the Foundry would integrate the primary issuance of tokenised securities (STOs).

The first offering on the Foundry IEO platform will be the DACX native utility token which will be available during October on a first-come-first-served basis on completion of a satisfactory full KYC. These funds will be used by DACX to expand their offerings, improve infrastructure, capital reserves, license fees for operating in regulatory jurisdictions, improving their cross-border payment network and paying to maintain the exchange insurance fund.
DACX Remit
DACX will merge fiat, cryptocurrencies, utility tokens, STOs, stable coins and commodity tokens all in one Universal wallet. This wallet will be compatible with multiple blockchains and will enable a user to transfer currencies and supported assets to bank accounts, payment processors and the DACX issued debit card.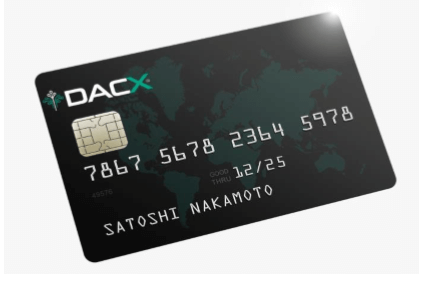 The debit card will be able to be used for most payments and the user will be able to choose to pay from the list of assets they have on the card. Non-currency assets will be automatically converted to the required currency where payment is being made.
Referral program and tokens
In order for DACX to get traders on its exchange, it has come up with a referral program that is a real incentive for those who have already joined and KYC'd. They can earn up to $100 in DACX tokens plus a Ledger Nano S by referring friends and associates, and that's not all — you will also benefit from 50% of their trading fees when they start trading on the platform!
Those buying DACX tokens in the IEO, which started on 25th October will start with a 50% discount on the $0.20 starting price of the token. You do need to get in early though as the discount percentage goes down as more customers buy the tokens — this means that if those earning the 50% discount sell their tokens at listing the token price should not be adversely affected as these holders will only have a small percentage of the total being offered at IEO.
Conclusion
Exchanges are proliferating at this present moment in time in the cryptocurrency space. Exchanges of all sizes are seeking to set up shop and make money while the sun is still shining. But what happens when it clouds over and the harsh reality of tough regulations set in? What will happen to the exchanges that have not been looking ahead and have not been making themselves compliantly bulletproof?
What will happen to those exchanges that are not innovating on speed and security? Will they get left behind by the exchanges that do this?
It's a big YES!
The successful crypto exchanges of the future will be those that are doing all this and more. DACX is looking to tokenise and fractionalise all assets and commodities which is the sure path into the future as traditional finance and stocks start to merge with blockchain and cryptocurrencies. DACX will be one of the first exchanges to build the bridge between the two and if it succeeds it can become one of the juggernauts in a brand new world of finance.
Disclaimer: I am a firm believer in the eventual success of this exchange and am disclosing the fact that I do stand to benefit from any click-throughs on the links in this article.