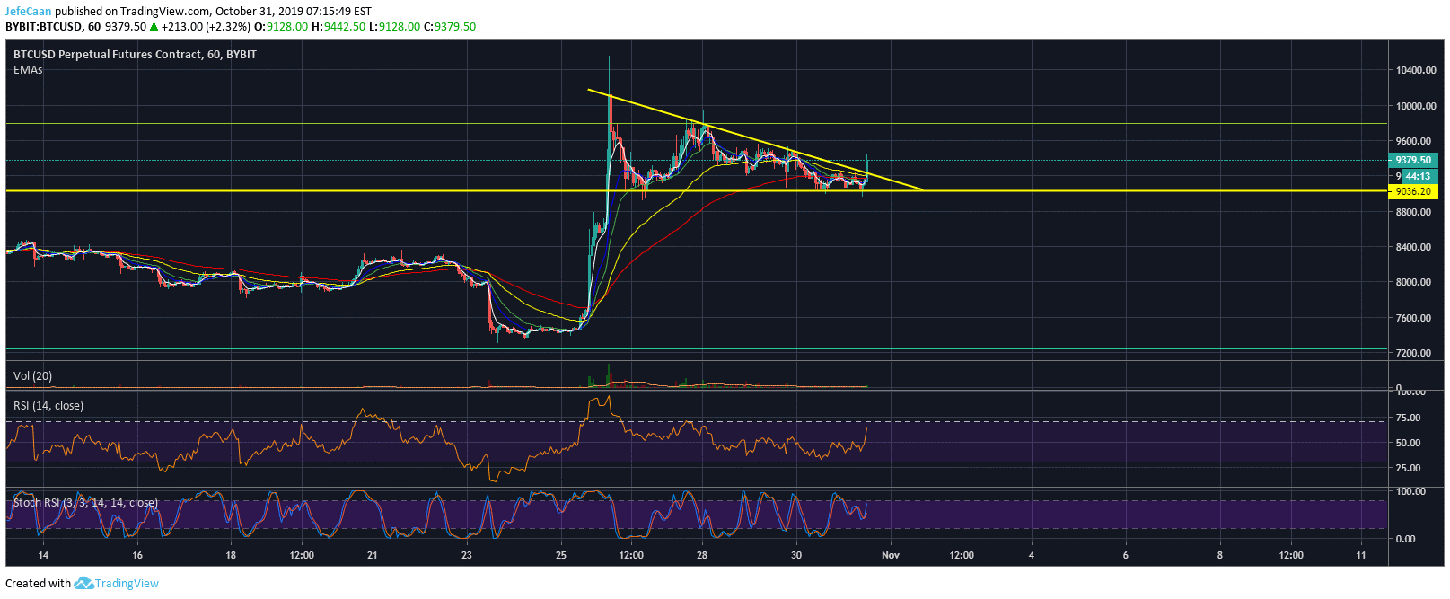 Bitcoin (BTC) pumped through the trend line resistance and invalidated the descending triangle. This has left a lot of traders wondering if BTC/USD can still break below $9,000. In our previous analyses on BTC/USD we said that this descending triangle will be invalidated. There was a reason to let that happen and that was to trap in the bulls and discourage retail bears from shorting the market just before a major downtrend. Traders looking to sell might considering selling some at this point whereas those looking to short sell might want to wait for confirmation before opening trades. We have seen many cases of descending triangles being broken to the upside but they have been followed by downside most of the time regardless of which way they broke out.

The cryptocurrency market is on the verge of a deadly downtrend and the big players know it. The game plan is to keep the retail traders optimistic that we are about to enter a new bullish cycle and everything is good while they prepare to dump their bags. To achieve this, they have no problem with any foul play or manipulation to shake out the bears. They just want to prove to the bulls that we have yet to see further upside. It is surprising to me that the recent 43% pump that we saw in just two days has even got some widely followed analysts changing their minds. If this was real buying interest and it had happen gradually, then it would have made sense but to be bullish because of this move regardless of how and why it happened is unreasonable to me.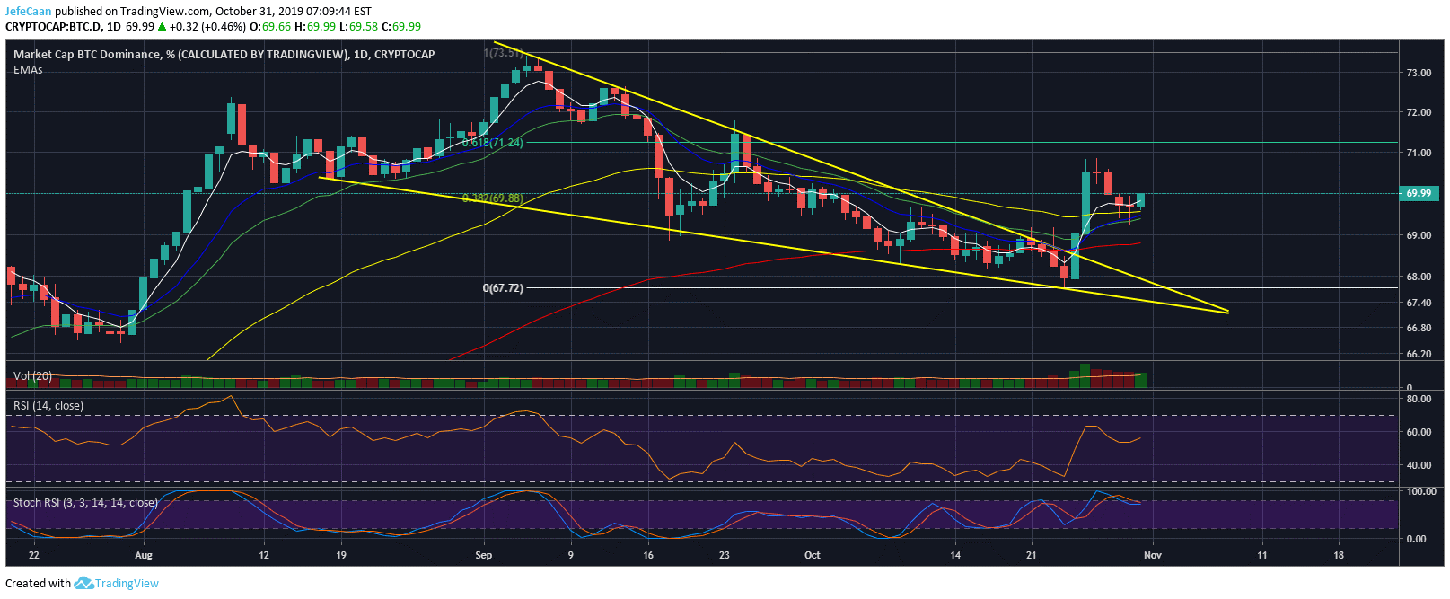 Some traders just see charts as lines and patterns and that is fine if you have good risk management in place but most traders in this market do not have such strategies in place which is why we do our best to be far sighted and provide as much insights into the future as possible. Understanding lines and patterns on a chart is important but foresight and psychology is equally important. We cannot just look at what is happening and make investment decisions without asking why it is happening.
The daily chart for Bitcoin Dominance (BTC.D) shows us that we are now ready to see dominance break past 70%. This means that we might soon be entering another downtrend where BTC/USD will hold its ground better compared to other cryptocurrencies and thus dominance will keep on rising. Let us not forget that the market has yet to inflict pain on the bulls. A lot of useless coins in the market are very likely to be wiped off as we see dominance rise in the weeks and months ahead. A rising Bitcoin dominance is not good for other cryptocurrencies which is why traders need to be very careful being long on any altcoins at this point.