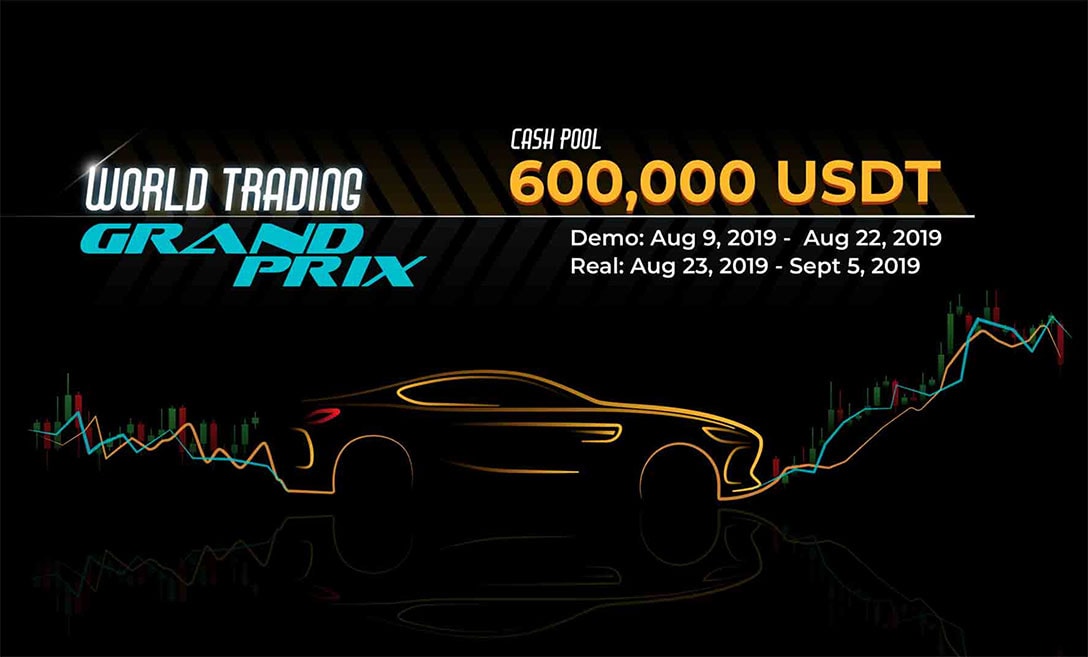 SnapEx, a new cryptocurrency contract trading platform, is launching ​World Trading Grand Prix​ - a 4-week long crypto contract trading tournament from 9th August to 5th September with a total cash prize worth up to 600,000 USDT*, a Porsche 911, a Porsche Boxster, and a Range Rover up for grabs.
The tournament consists of three big events and is supplemented with four smaller campaigns for both individual and group participants, with ​prizes ranging from 10 USDT to 100,000 USDT per event​. Incentives for the smaller events include prizes for referrals and deposits, enabling users to receive free SNAP points (which can later be redeemed with USDT).
Created for the everyday trader, users can trade contracts on SnapEx from as low as 5 USDT and leverage as high as 100x. The low entry bar into contract trading on SnapEx aims to attract both crypto and non-crypto traders while encouraging greater adoption of the blockchain industry, making it an ideal option for everyone from first-time to seasoned traders.
SnapEx also boasts far more stable digital asset prices - achieved by using a K-line weighted average drawn from 4 major crypto exchanges. There is also zero platform spread which minimises slippages.
With SnapEx contract trading, you can easily hedge market risks with only a small amount of capital and without needing to purchase the actual trading asset. In addition, SnapEx contract trading does not have an expiry date, which allows the flexibility to close positions according to market changes.
To join the tournament, all you need to do is to register as a user on SnapEx, complete your KYC, and make a deposit. There are no registration fees and you can even win prizes in USDT by trading from your Demo account.
How to Join:
1. Go to ​www.snapex.com/match​ for more details
2. Download the SnapEx app (or go to SnapEx website)
3. Register with your phone number
4. Complete KYC and make your first deposit 5. Start trading!
You can choose to participate as an individual, join a team, or even apply to be a team leader and build your own team! You can also trade from your Demo or Real accounts, depending on which event you want to join. For Demo account participants, you need to complete KYC to be eligible. For Real accounts, you need to complete KYC and make a deposit of minimum 50 USDT.
*Total cash prize worth up to 600,000 USDT. Winner may claim individual prizes based on the type of event participated.
---------------------------------------------------------------------------------------------------------------------------
About SnapEx
SnapEx​ is a simple contract trading platform that allows traders to profit in crypto market movements without needing to purchase crypto assets.
Boasting among the lowest spreads and slippages in the market, SnapEx has a low entry bar which allows anyone to trade anytime, anywhere. The prices on the platform are fair and transparent, by using a K-line weighted average from four major crypto exchanges.
SnapEx is headquartered in Hong Kong and has offices around the world, including Seychelles, Singapore, South Korea, Japan, Malaysia, Vietnam, and many more.
With its easy-to-use and systematic trading solutions, SnapEx encourages users to make more rational professional contract trading decisions in a verifiable, self-disciplined, and programmable manner.