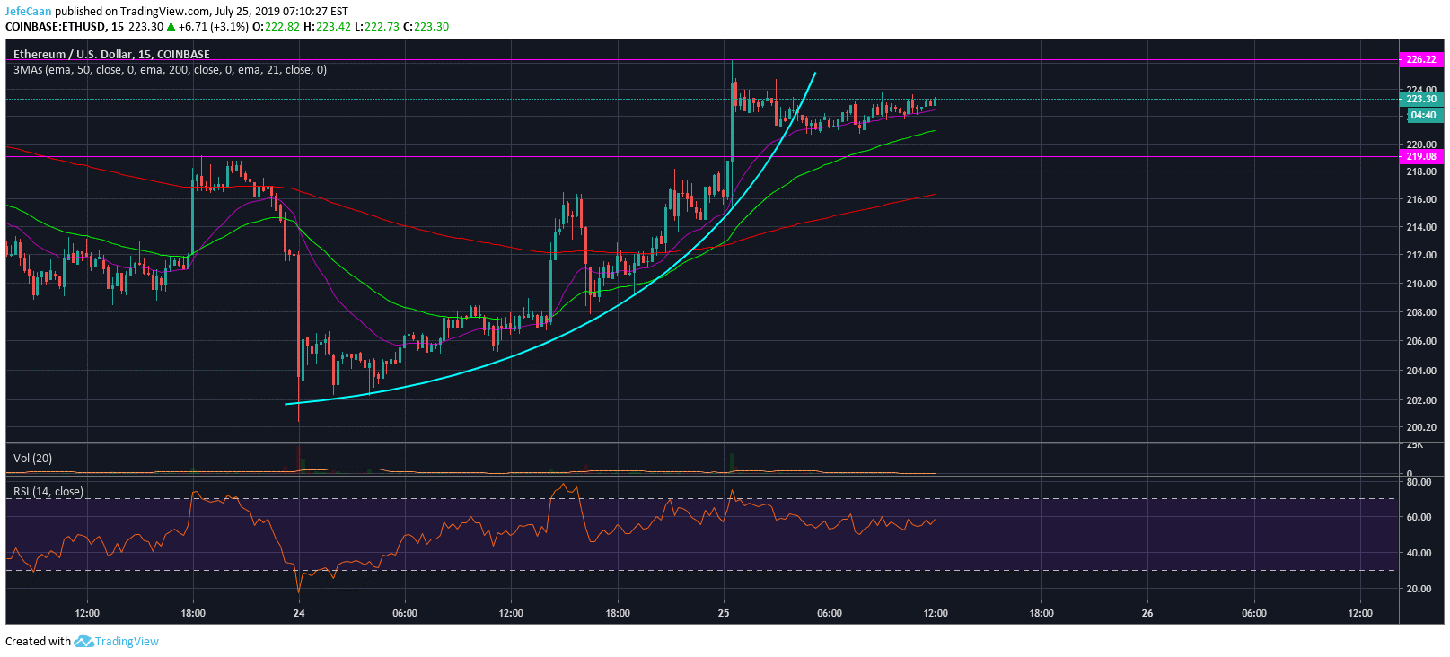 Ethereum (ETH) broke the parabolic uptrend and is now very likely to have topped out after the recent bullish move. We could see a wick or two to the upside to match the local top but the price seems to be out of juice to go up from here. The recent move in ETH/USD took a lot of traders by surprise because it was not the most probable scenario. In fact, if it were not for manipulation in the market this may not have happened. However, we did point to the possibility of this move in one of our analyses and not it has happened. It is important to realize that there is a lot of corruption in this unregulated market. Justin Sun's recent lunch postponement with Warren Buffet sparked some controversial debates including an important one which revolves around why some of these industry leaders might be afraid to go to the United States.

Just when all these debates were going on, the sentiment was quickly shifting from bullish to bearish. If we take a look at Crypto Twitter, we can see a lot of people criticizing Tron (TRX) as well as bashing other altcoins. If the market makers had allowed that sentiment shift to settle, it would have quickly resulted in a strong move to the downside as investors panic sold. Now, the market makers never want that happening. They have to do their fair share of shaking out to both sides before the price can go up or down. In this case, they needed to give the market some more hopium before they could trap in some aggressive bulls while shaking out aggressive bears. This is what has happened most of the time. When everyone starts thinking the same thing, it is best to start looking at the opposite of what everyone is expecting.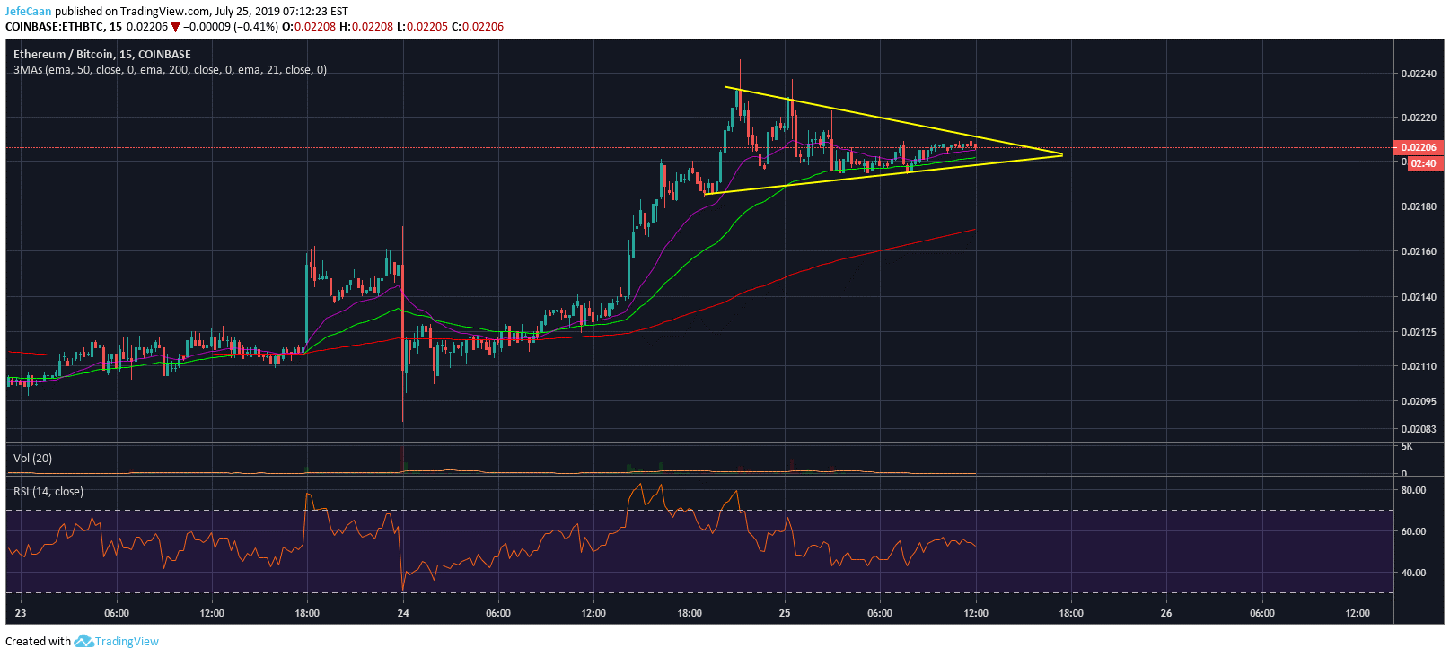 If we take a look at this chart for ETH/BTC on the 15 mins time frame, we can see that a big breakout is in the offing. We do not know yet if this will be to the upside or to the downside. The mistake that a lot of new traders make is to pretend that they have a crystal ball. So they will enter a position, up or down here wishing for the price to take the direction they want it to. This is no different than gambling.
There is a popular rule on Wall Street which is called the Rothschild 80/20 rule. This means that it is more important to trade the moves in between rather than to call tops or bottoms. The most money is made in between and the most money is lost at these turning points when everyone is expecting for a miracle to happen. Ethereum (ETH) could see a breakout to the upside short term but it is not likely to have much meaning. The price is very unlikely to break the key support turned resistance against Bitcoin (BTC) even if it shoots up from here.