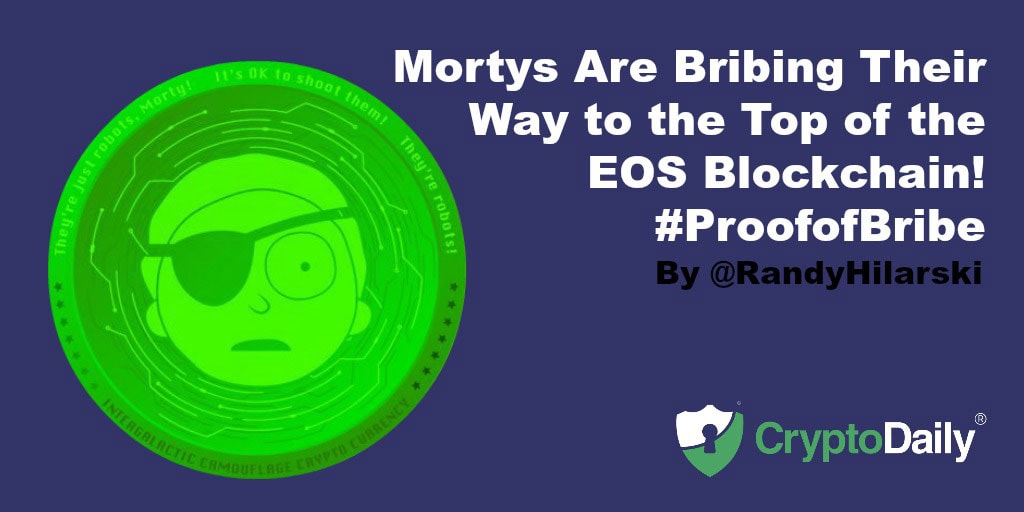 I Have to Admit I am Open to a Good Bribe.
The EOS community really stepped up the fun this week as Mortys hit the stage running! On June 6th, 2019 the Mortys Twitter account opened and began an onslaught of Tweets challenging people to Bribe other crypto users with Mortys, a joke token on the EOS blockchain.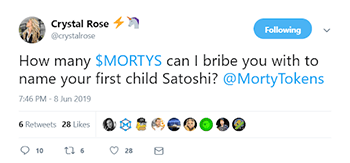 How I Heard About Mortys.
The first time I heard of Mortys was from Luke Stokes of EOSDAC on Facebook. When he asked if anyone wanted Mortys I said sure and gave him my EOS account but he was quick to point out that "Jerrys" are not allowed. This means that I was still using my generic EOS generated account name and that I needed to set up a custom account. I set mine up as Hilarski111 using EOS Name Service.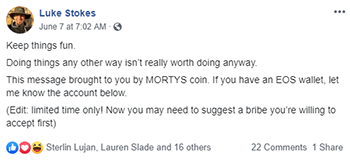 What Does All of This Mean?
For me, it was a great way to get EOS users to go in and add a custom name to their EOS accounts. It sure was a genius way to do it because if you wanted to participate in a bribe you had to upgrade your account and that takes some education. Now I am a little smarter thanks to Mortys! Now I have to go show my #ProofofBribe.
Check Out Rob from CypherGlass Explaining His Bribe for Mortys.