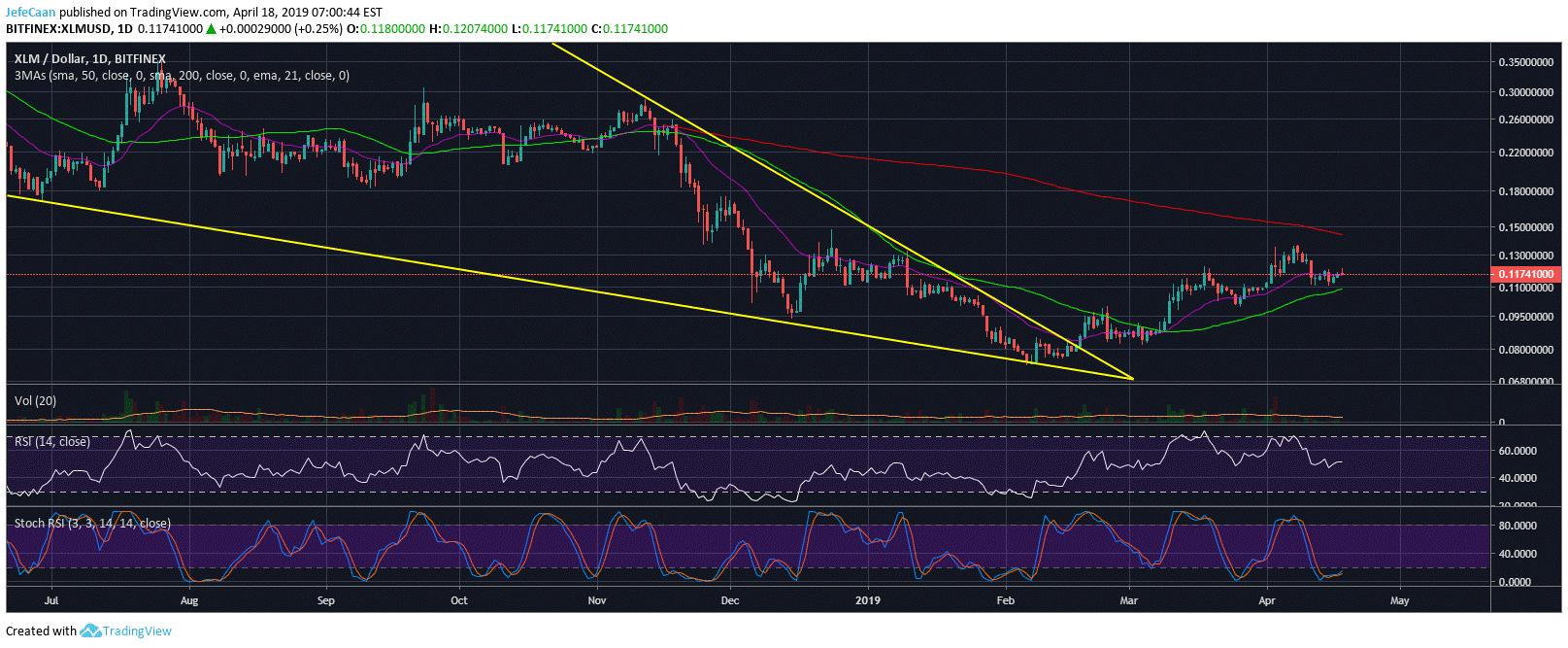 Stellar (XLM) in on the verge of seeing a big move to the upside should the price succeed in triggering the most anticipated golden cross. Traders and investors became more interested in this cross after Stellar (XLM) got listed on Coinbase. The daily Stochastic RSI forr XLM/USD shows that the price has ample for a rally towards the 200 day EMA. However, it is not likely to break above it in the near future. That being said, we have seen the 200 day and 50 day moving averages draw closer over the past few months. If the price continues to consolidate, we could see this cross over happen in the months ahead. This will be very helpful for the future of Stellar (XLM) as it will put it on the spotlight. Most people in this market couldn't care less about the underlying technology; all they care about is a way to make money.
If Stellar (XLM) is a high achiever during the next bullish cycle, it is going to have a very high rate of success and it could see the same kind of growth that Ripple (XRP) saw during the last hype cycle. Stellar (XLM) also has a far better chance of adoption and acceptance compared to Ripple (XRP). The recent Coinbase lisitng will definitely help a lot long term. Its strategic partnership with IBM is going to help even more and as time goes by, we could see Stellar (XLM) be used as a payment gateway for different online services and ecommerce stores. Let's face it, Bitcoin (BTC) could one day be digital Gold but it was never meant to be digital money. We do not use Gold to pay for bills or services; we use paper money. That paper money will eventually be replaced by crytptocurrenceis like Stellar (XLM) that are faster, cheaper, easily storable and transferrable.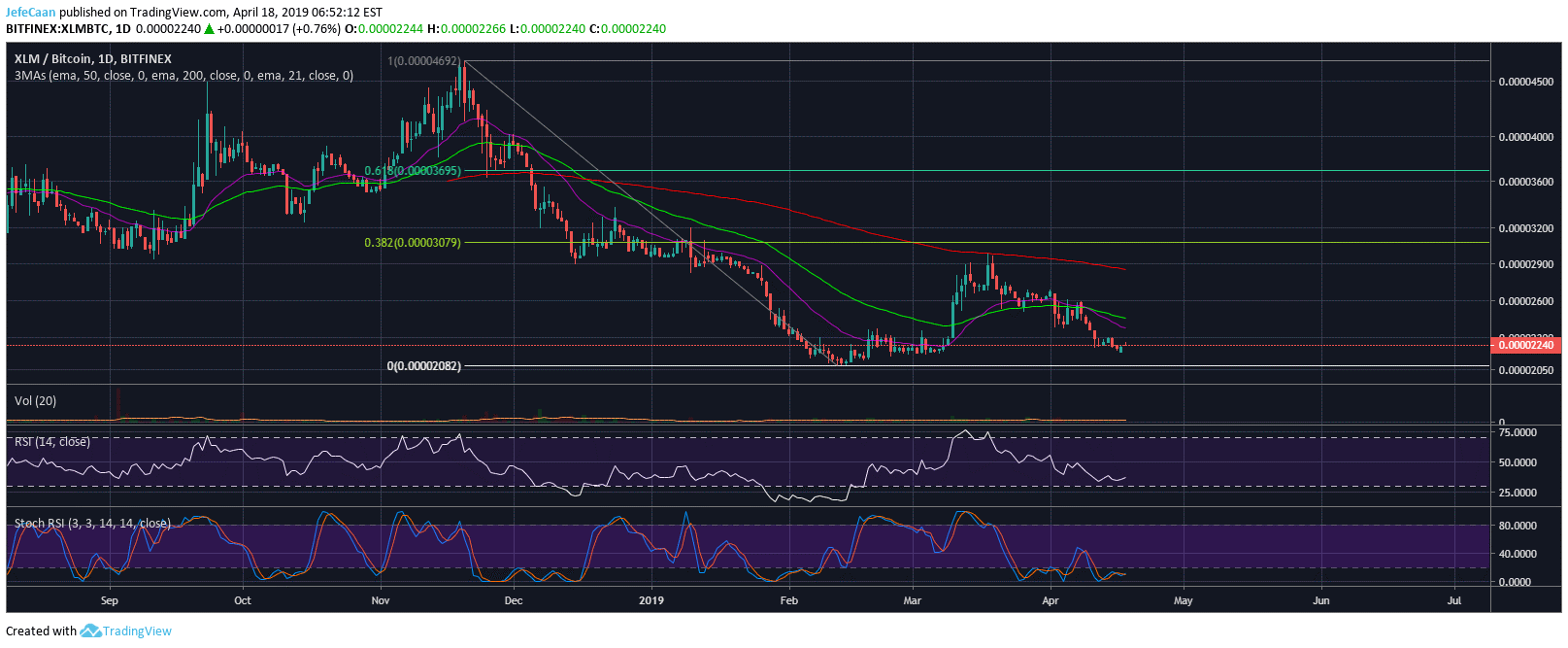 The daily chart for XRP/BTC shows that Stellar (XLM) has plenty of room to rally against Bitcoin (BTC). The least we could expect is a retest of the 38.2% Fib retracement level. It will not be easy because the price will have to breach both the 50 day and 200 day moving averages before it can get to the 38.2% fib level. The Stochastic RSI on the daily time frame shows that the price has ample room to pull it off.
RSI on the daily time frame is also ready to take off as the price is ready to shoot up against Bitcoin (BTC) if it continues to linger on for the next few days and weeks. Stellar (XLM) is likely to be one of the few coins that could lead the charge in case of a short lived altcoin season. Ripple (XRP) has clearly lost its bullish charm over the past few weeks and months and it is clear that Stellar (XLM) would be the biggest beneficiary of this transition. As people continue to see cryptocurrencies as more of a revolution against big banks and financial institutions, coins like Stellar (XLM) will rise in demand against Ripple (XRP) and will also have a better chance of mainstream adoption and recognition.