WMC / Ultra
Accomplished techno producer and DJ Motoe Haus continues to work alongside his close friend Paul Moynan, CEO of Dragon, to harness Dragon's Blockchain Innovation, in the run-up to the exciting launch of Dragon Music later this year.
Motoe Haus had a super busy Miami Music Week / Winter Music Conference/ Ultra from new signings to his exponentially growing label Haustronaut, and partnerships with Talent Merch, Journey, and Play This! in the works.
The globe-trotting DJ and Producer was just in Berlin days before arriving in Miami working on a new release with Fatima and Jerome Sydenham to be released on Ibadan Records later this year. This tune was tested on international party goers by Motoe Haus within his unforgettable set at the Mas Vida / VODM event on the rooftop of the Gale Hotel in SoBe where they raised over 40,000$ for the St Jude's Children's Hospital, as well as during Motoe Haus b2b Metaphysical's blistering techno set on Saturday inside the Ultra on Resistance Island's Oasis.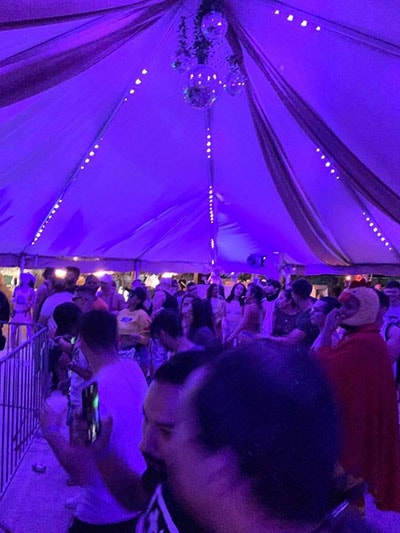 The Mas Vida / VODM event at the Gale rooftop was jam-packed with industry leaders, and respected DJs Carl Cox, Nicole Moudaber, Bill Kelly, Golf Clap, Kayne & Sanchez, Motion Sky, Cool & Dre, with art by Bankrupt and aired on 93.5 Revolution Radio with host Naughty Natalia. Music blasted into SoBe causing pedestrians in the streets to dance while they walked. The vibe was on point, and the event was a smashing success even into the late morning as it moved downstairs into the Basement Club with top visuals and DJs from across the planet.
Thursday was top marks as Motoe Haus joined his IbizaLiveRadio family to rock in the radio showcase presented by Skys the Limit at the new SoFi venue Sophie's. With amazing sets by Amy DB, Miss Luna, Chris Garcia, Wags, Wyzzard, Metaphysical, and Rizzo Vassalo.
Friday was a non-stop action with the Groove Syndicate at the Legendary Catalina in SoBe with best in show going to Danny House, Miss Luna, Sabeel Chohan, Eli Rojas and Motoe Haus. Later that evening, invited by the enigma known to those that know the world at large as HiDef, Motoe played in a private penthouse of the W Miami overlooking the keys for two extended b2b sets with Omri of Deep Space and the incomparable Duchess!
Saturday was the crown jewel of the week. Making his debut on an Ultra stage, Motoe Haus was ushered onto the Resistance Island artist transport alongside Thugfucker who was playing that afternoon. After being organised by the event staff for all needed credentials, Motoe met up with his b2b mate for the day on the Ultra Yacht to have dinner with Metaphysical, who has played the last 19 UMF in Miami. After meeting with Miami legend Frank The Tank to chill on stage with the Martinez Bros Motoe and crew headed for the Oasis Stage. Then the curtain call. Opening with a barrage of ghetto techno, Metaphysical started the set with thunder! Then came the Haus, grinding into Berlin acid and flipping the crowd into hype mode with his new remix of Land Down Under entitled "Bent" to an audience singing along. This ensued for the hour b2b set, letting the crowd blast with Motoe's 2019 Richie Hawtin supported "The Expected" released by Haustronaut Recordings.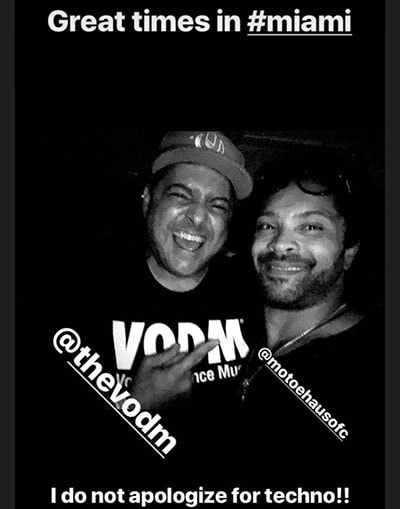 Sunday night was more mellow with Motoe Haus ending to the trip with an unannounced b2b set alongside DC's very own Danny House rocking decks street side at Maxine's across from the Delano Hotel.
Can't wait for his next amazing event? You don't have to - just to click here to check out Haus' latest tracks on Beatport.