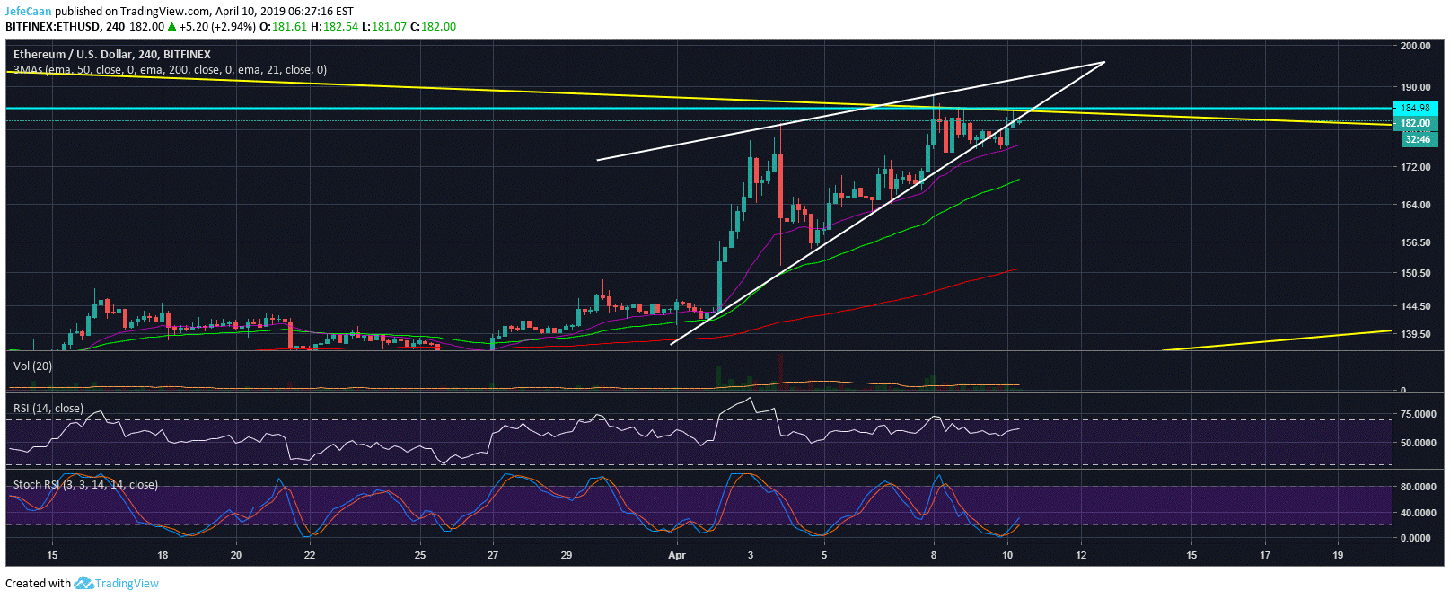 Ethereum (ETH) has just fallen below its trend line support and is now trading below the rising wedge it has been trading in. The trend line support seems to have turned into a resistance as ETH/USD has now tested it for the last twelve hours but failed to break past it. Meanwhile the volume continues to decline hinting that the next move would be sudden and could lead to a flash crash. Majority of Ethereum (ETH) investors see most of these risks as "FUD" because they are way too optimistic and so confidently expect the price to rally towards $200 without realizing that it is up against a confluence of resistance zones that is going to be very hard to breach. The price action also reflects the weakness as we have now seen a large number of wicks to the upside without follow through.
Historically, rising wedges have a higher probability of breaking to the downside. This is because it demonstrates a declining bullish momentum which ultimately leads to a major decline when the price has gone too far. The exact same thing has happened this time and there is no reason to believe that the price may not decline this time. FOMO does not work in any market. Sooner or later, the price declines to the levels it has to and savvy investors who let the price come to them instead of chasing the price are able to make the best of it while FOMO investors lose money every single time. It is important to note that we do not know yet whether this bear market is going to be over this month, the next month or even next year. Throughout the bear market, a lot of investors bought dips thinking this would be end of the bear market but the majority of them are still holding at major losses because it wasn't the end.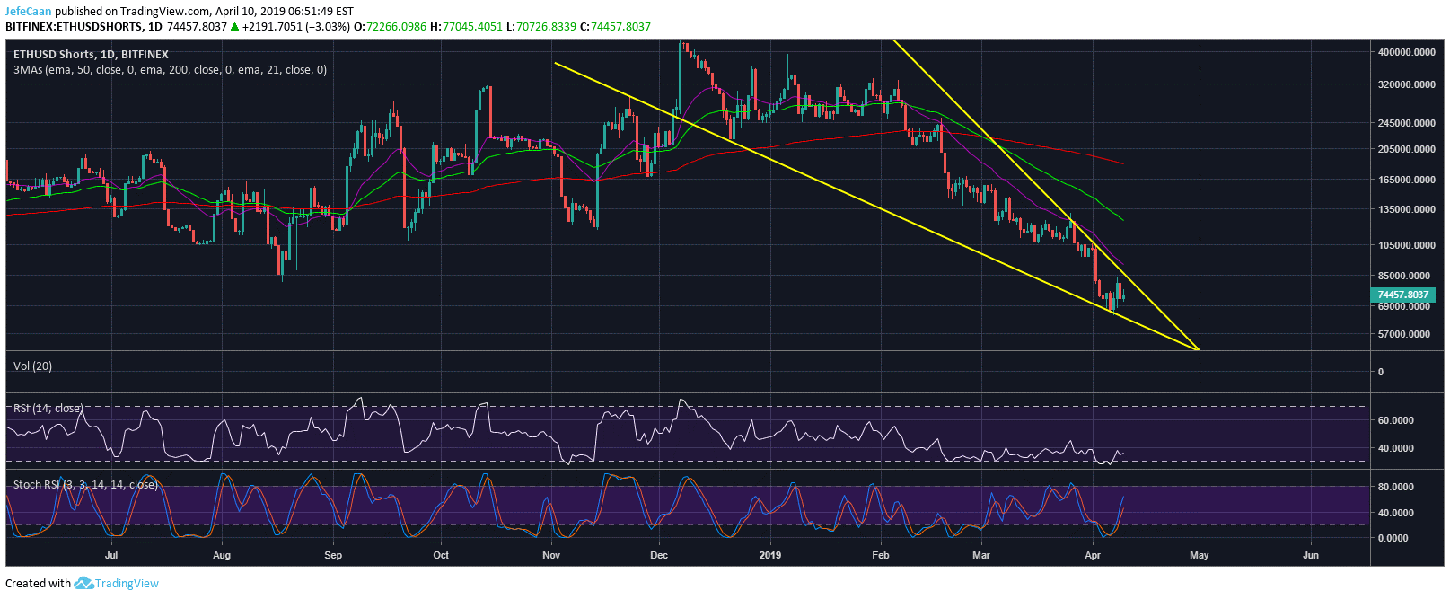 Back then, it would not have been as unreasonable to think the bear market was over as it is now. This is because the number of margined shorts against Ethereum (ETH) has now declined to a new all-time low. For the market to bottom, we have to see ETHUSDShorts reach a new all-time high. As the daily chart shows, ETHUSDShorts is currently trading inside a falling wedge which has a strong probability of breaking to the upside any time now. Soon as the number of margined shorts break above this falling wedge, we will see strong bearish momentum return to the market and there is a strong probability that Ethereum (ETH) will be forced by the bears to decline to a new low in 2019.
If Ethereum (ETH) declines like we expect it to given that it has never been this overbought since the beginning of the bear market, we would expect it to settle around a price of $60 in the months ahead. This decline may be gradual and could be triggered by catalysts like a large country banning cryptocurrencies, an exchange hack or something similar. When Ethereum (ETH) declines to that level, the majority of investors would want nothing to do with Ethereum (ETH) or any cryptocurrencies. That is how negative the sentiment has to be when we see the end of this bear market. It is not easy to say when that will be but it certainly isn't now when everyone is expecting a rally to the moon.