CryptoDaily.co.uk, one of the cryptocurrency industry's only top-tier, free-to-publish cryptocurrency news portals and media networks, today announced it has appointed Pascal B. van Knijff as its Chief Strategy Officer (CSO). Pascal van Knijff will advance the website's global strategy and vision to empower and enable the mass adoption of blockchain and cryptocurrency by continuing to be an inspiring, reliable and dependable source of industry content.
In his role as CSO, Mr van Knijff will support executive leadership by "shaping and communicating" strategy for the portfolio of CryptoDaily and affiliated brands and initiatives. In addition, Pascal is developing horizontal strategic initiatives, especially those with a focus on longer-term innovation and transformation towards becoming the leading media outlet in the blockchain and cryptocurrency industry.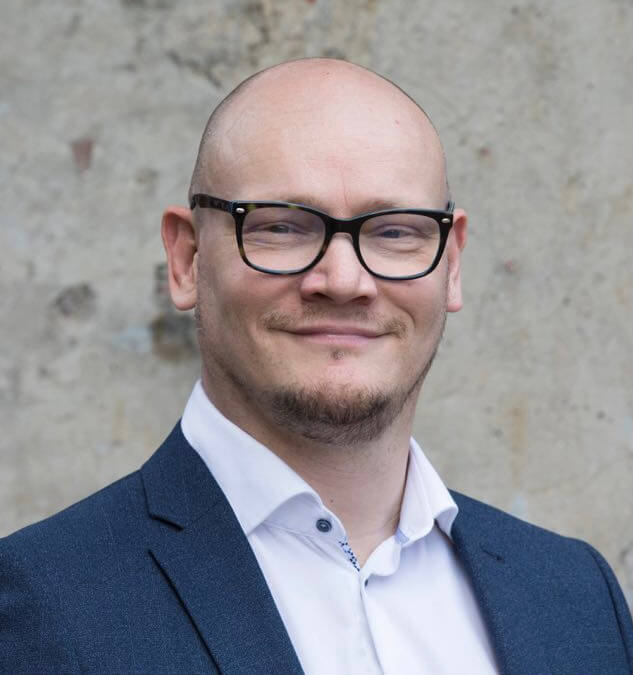 Mr van Knijff will also be serving as one of the organisation's key external representatives for sharing views on media and business strategy, furthering his experiences over the past two years as a keynote speaker at various industry conferences across the world. Additionally, Mr van Knijff has more than two decades of experience in Europe and the United States as a managing director, investor, digital strategist, consultant, and trainer across diverse industries and fields including broadcast media, software, big data, fintech, financial services, consumer goods, health, education, and not-for-profit companies.
"Armed with his hands-on experience, proven expertise and a healthy dose of curiosity I am sure Pascal will help propel CryptoDaily to the next level in our quest to become the leading free source of information for the Blockchain economy and our goal to empower mass adoption of Blockchain," said the Founder of CryptoDaily. "With his broad array of executive, consultative and strategic experience Pascal is able to see and improve synergies in a multi-entity environment as a whole, resulting in ideas and initiatives that I am sure will embody and express the core values of CryptoDaily," added the founder.
Mr van Knijff's appointment coincides with a significant increase in readership and viewership for CryptoDaily and related organisations across social media and syndicated outlets in multiple languages.
Mr van Knijff's additional industry successes have included serving as a founder of a blockchain technology company and a blockchain educational academy, in addition to serving on the board of directors of a next-generation blockchain initiative.
The CryptoDaily Manifesto
CryptoDaily's Manifesto not only supports our vision but was created to shape our company culture.
Our core values, as mentioned in this manifesto, are the essence of our identity. Our principles, our beliefs and our philosophy are all laid out in this manifesto. We want the "CryptoDaily Manifesto" to live and breathe through our people, contributors, creators and the blockchain community as a whole that we both love and support.
CryptoDaily is one of the world's only top tier and free-to-publish crypto news sites and media networks. It will

Always

be free to contribute, consume and redistribute content on our platform.
We

Believe

in

Building

and supporting a global community with digital resources that are empowered by

Blockchain.
We

Cover

digital Transformation and the blockchain economy all across the globe;

Creative

distribution of

Content

is what we are made to do.
Being a

Dependable

and reliable news source is crucial for us to remain relevant in the crypto space.
We strive to

Empower & Enable

the

mass adoption of blockchain by

Embodying

our core values at all times.
We continuously

Focus

on our users and audience because we're confident that the rest of the community will

Follow

.
Global

thinking with an emphasis and a keen eye for localization is what we believe will make us

Grow.
Honesty, Honour

and recognition of key achievements in our company, our community and the blockchain space as a whole is part of our modus operandi at CryptoDaily.
Being curious and having the ability to

Inspire

as well as being

Inspired

is all part of our daily quest and is what drives us for continuous conversation.