Meet Caitlin Long, a brilliant 22-year corporate finance veteran of Wall Street financial institutions including Morgan Stanley, Credit Suisse, and Salomon Brothers. Armed with a Juris Doctorate from Harvard Law School, Caitlin was voted (2015) by Institutional Investor as one of the most influential people in the pension industry; named one of the ten business leaders who is changing the world through technology by Inc. (2016); awarded the Women in Finance Award for Excellence in Blockchain by MarketsMedia (2016); and served as Chairman and President of enterprise blockchain company, Symbiont, between 2016 – 2018 when that company was named FinTech Company of the Year (2017) by CustodyRisk.
Caitlin has also had numerous speaking engagements and appeared in numerous publications and media including the Wall Street Journal, Financial Times, and CNBC.
Additionally, Caitlin served on Morgan Stanley's internal blockchain working group and most recently was named a gubernatorial appointee to the US state of Wyoming's Blockchain Task Force.
In this first part of a three-part interview about Wyoming's precedent-setting advancements in the blockchain industry in the United States, JJ Smith speaks with Caitlin about her background and Caitlin helps us navigate some of Wyoming's industry achievements and future ambitions.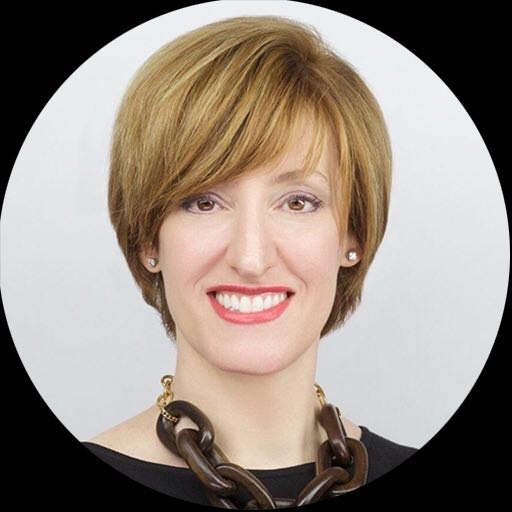 CryptoDaily: Please tell us about your awakening to cryptocurrency and how you transitioned into the industry.
Caitlin: My awakening to crypto dates back to the financial crisis. I started to realize there were contradictions in mainstream economics that didn't make sense, so I started digging into all the alternative schools of thought, ranging from Modern Monetary Theory all the way to the Austrians, and concluded that the mainstream way of thinking is not correct and that it would come back to bite us at some point.
The Western world is gutting our balance sheet. We're living off accumulated savings, bequeathed to us by our grandparents and prior generations, and at some point that's going to end when there's no balance sheet capacity left. I was actually pretty down about it for a few years, because I kept thinking it was not going to end well during my lifetime. Then came Bitcoin and the cloud lifted for me. I found Bitcoin through these alternative economic circles -- started reading about it in 2012 and started buying it in 2013. I was at Morgan Stanley at the time. In the beginning I didn't see the potential for it to replace the mainstream financial system for payments. I just assumed that it would stay a niche payment system that's sort of like the gold market. It's insurance against the failure of the status quo system.
In 2014, I came to see this actually could have applications in the incumbent financial system, and worked on that for a couple of years at Morgan Stanley. I was running the pensions solutions business at Morgan Stanley at the time, but the CTO found me on a Bitcoin forum and reached out. He asked me to start working on it with him, and we worked together for about two years within a group of five of us that vetted all the blockchain start-ups that were coming to Morgan Stanley. I did this on the side, purely as a volunteer, since it wasn't my day job. It was great because he was such a skeptic, so he really pushed me to learn and defend my positive view of the technology.
I moved to blockchain full-time in 2016. I spent a year-and-a-half at Symbiont, a permissioned enterprise platform, and have come around full-circle now to believing the open source permissionless systems will win in the marketplace. Permissioned blockchains are taking off in certain parts of the B2B economy like supply chain and information sharing, but they're not taking off in core financial market infrastructure. For permissioned platforms in financial services, it's a race between how long the start-ups can fund their burn rates versus how fast they can start generating recurring revenues. Financial services incumbents just haven't embraced blockchain as fast as many thought they would—including me 5 years ago—which means revenues haven't materialized yet in a big way for the start-ups. I don't think they will. We've already seen strategy changes at most of the early start-ups in the permissioned space, and two prominent early ones have changed CEOs. I think the parallel financial system that's being built on permissionless platforms will end up winning.
CryptoDaily: Please tell us about Wyoming's Blockchain Coalition.
Caitlin: It's an informal organization of just volunteers.
CryptoDaily: How many blockchain-related bills have been enacted into law in Wyoming?
Caitlin: Eight bills have been enacted into law this year and five were passed last year, for a total of thirteen.
CryptoDaily: Was the bill known in Wyoming as "HB74" and related to special purpose depository institutions the most controversial one?
Caitlin: No. The most controversial one was SF125, and it's also the most valuable to the state of Wyoming.
CryptoDaily: Was this potentially a prelude to what the industry is generally calling Security Token Offerings, or STOs? Is this something that could become a reality in Wyoming?
Caitlin: We had a separate bill for security tokens that enables uncertificated shares to be issued on a blockchain, which was HB101 and was enacted in 2018. Then this year Wyoming added a new bill to allow certificated shares also to be issued on a blockchain. So, all security tokens regardless of whether certificated or uncertificated can be issued under Wyoming law. Wyoming is the only state to allow this.
CryptoDaily: How do the legislative achievements of Wyoming co-exist with the regulations of the United States Securities and Exchange Commission (SEC)?
Caitlin: In the US, securities laws are federal laws. The SEC has primary jurisdiction. That states can add on top, but it's established law that the SEC has primary jurisdiction over securities. The states, however, have primary jurisdiction over property law, so the fault line becomes whether the token is a security or whether it's property. If it's a security, very clearly it has to comply with federal securities laws. If it's not a security, then the states have supremacy.
CryptoDaily: Does that mean the key task for anyone trying to get a token offering launched from Wyoming will relate to whether the offering relates to property or a security?
Caitlin: That's right, and Wyoming was the first state in 2018 to enact a law that defined a utility token as something separate and distinct from securities under state law. There are now three other states that have also done so (Arizona, Colorado, and Montana). There are now a total of nine that either have already enacted or are in the process of enacting similar laws. Keep in mind that in a 15-month period we have seen nine states taking action to enact the utility token law and basically grab that jurisdiction back from the SEC saying "No, if it's not a security, then it is property and it's subject to state law."
If you look at the framework that came out of the SEC recently, it fits very well with Wyoming's law. There's almost nothing in Wyoming's law that has to be refined reflecting the SEC's new framework, and that's not an accident because Wyoming did its homework and we had a lot of input from people practicing law in this area, who were up to speed about where the SEC was coming from.
CryptoDaily: Can you cite an example regarding certificated or non-certificated securities that could be offered in Wyoming and not be in violation of federal law?
Caitlin: ERC-884 tokens are an Ethereum standard that recognizes certificated security tokens on a blockchain and that would be able to comply with Wyoming law. In fact, actually that's one of the things Wyoming had in mind when it enacted the tokenized security certificate bill in 2019. Certificated securities must include things like the name of the owner and the address, for example, and have an endorsement process for endorsing over the certificate to a new buyer. Traditionally that was all done in paper form. Under Wyoming's law, stock certificates don't need to be pieces of paper anymore. A blockchain that collects all the information required under state law but stores it on a blockchain in an accessible format actually does meet the requirements of Wyoming's corporate law for certificated stock.
Please Read Part 2 Friday 19 April 20:00 BST, 15:00 ET, & 12:00 PT