The Crypto Games Conference (CGC) 2019 is coming soon which is set to be one of the biggest blockchain gaming event in the world. The Crypto Games Conference (CGC) event is the brainchild of a team of real professionals, who know and love what they do.
Eugene Lavrinenko, a dear friend of Dragon co-founder Paul Moynan, is the co-founder of the event and a developer of over 15 different games. Eugene is always an active participant at games conferences and his skills as a game developer sees him in high demand to speak at events. Many of Eugene's games have been shortlisted and won prizes at international games exhibitions and game jams. One of the more recent games, Madness Road, won the Unity Special Award 2016, and the game itself received support from such game platforms as Apple, with publishing on the main pages of the game store in over 120 countries.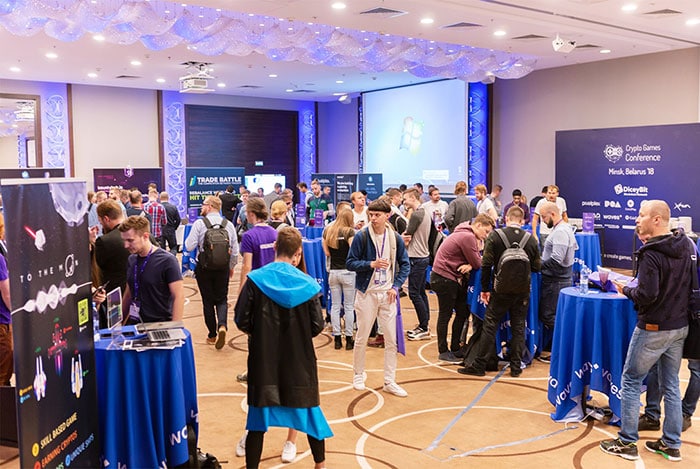 As Dragons partnership with world-leading games provider Game Media Works continues to grow, team members will join the community of decision makers of more than 1000 professionals from over 30 countries, view hundreds of games and engage with some of the 100+ stellar speakers such as Frederic Chesnais (CEO of Atari).
The first Crypto Games Conference took place in the capital of Ukraine, Kyiv. It was the first conference in the world dedicated to games and gaming services with the use of blockchain and cryptocurrencies. A one-day event attracted more than 300 developers, entrepreneurs, investors, and visionaries discussing how the blockchain technology and cryptocurrencies are set to change the gaming market.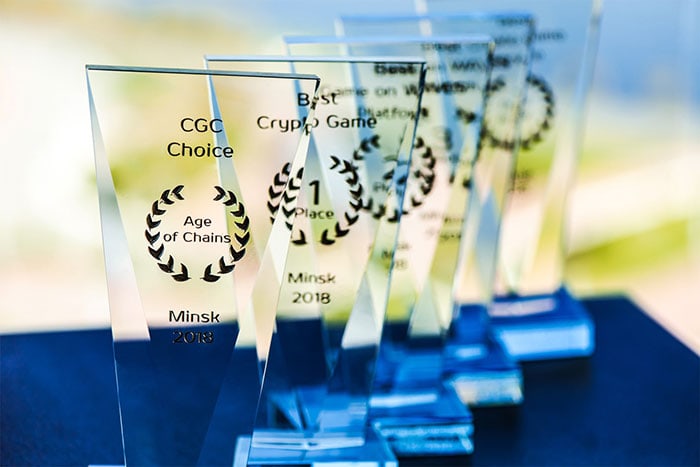 The second edition of Crypto Games Conference was held in Minsk, the capital city of blockchain-friendly Belarus. The CGC is persistently growing, and almost 700 attendees participated in a unique two-day business event that featured:
Two tracks of talks and panel discussions by industry leaders;

CGC Showcase with 60 startups presenting their latest developments;

The Big Pitch – startups vs investors action;

CGC Awards to recognise innovation and creativity;

A series of CGC networking events.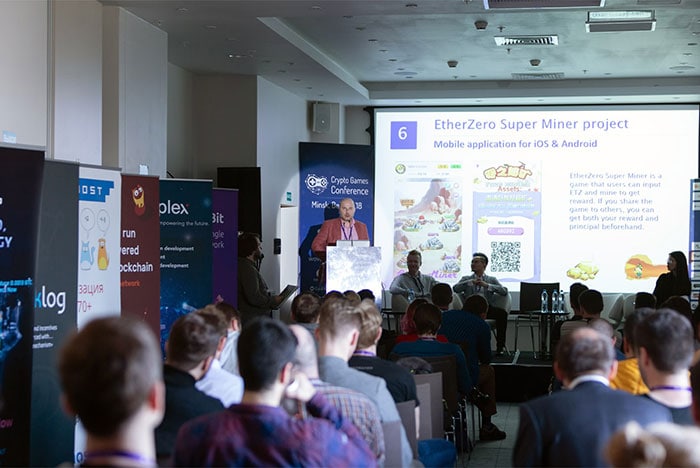 You can view the playback of last years event here.
The event held on April 25th – 26th in Minsk sees the third edition of Crypto Games Conference (CGC) – the world's largest and definitive B2B event for blockchain gaming professionals. As Dragon continue to evolve the entertainment industry through blockchain innovation, this event underlines the importance of the conferences three cutting-edge gaming themes of today: crypto games, iGaming and gaming ecosystems and services.
So as Dragon look to expand their gaming portfolio now is the perfect time to top up your Dragon Social Wallet with some DRG, the worlds number one entertainment coin and get involved in the evolution of the entertainment industry.