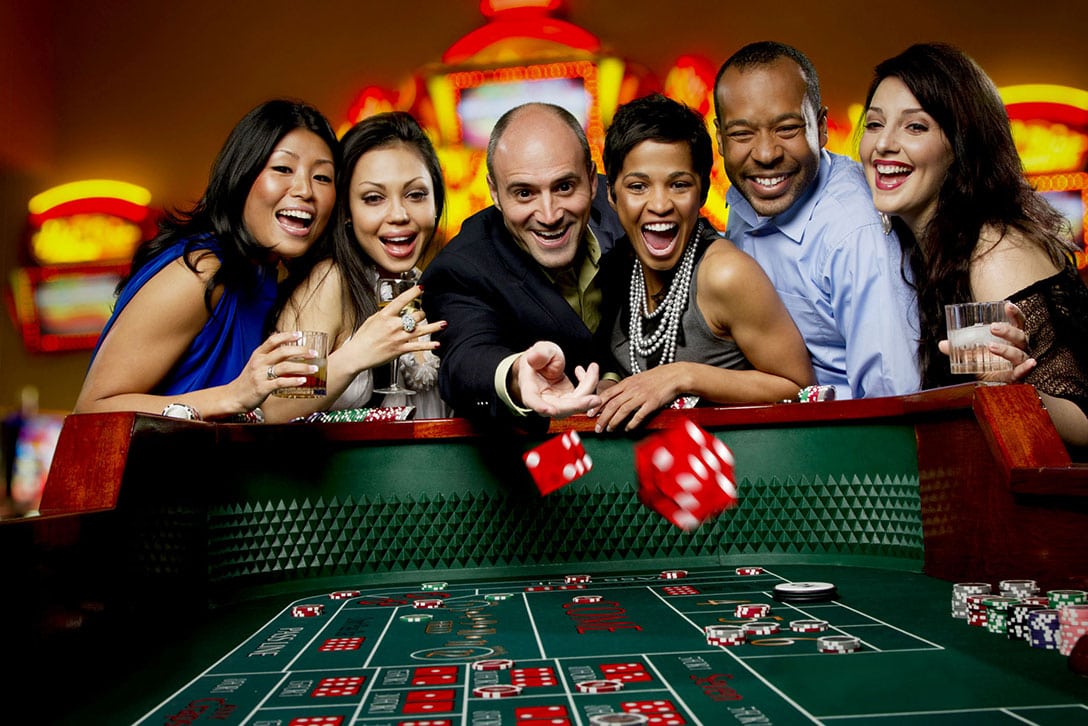 The casino gaming industry is positively booming and continues to expand in tremendous leaps and bounds as VIP/High Rollers flock to the tables to try their luck in classic games such as poker, baccarat and roulette. These VIP/High Rollers have an immediate and ongoing need for fast access to their funds for gaming and cheaper remittance costs when moving currency between borders.
The Dragon ecosystem of the free Dragon Social Wallet, Dragon Coin (DRG), and DRGx (Dragons own exchange) provide an integrated service that empowers gamers to have more control of their money, anywhere in the world. Dragon provides a unique winning formula, but the real winners are the economies of the communities surrounding these establishments - read on to find out why.
New casinos are being built and existing ones extended to cater for unprecedented levels of demand. According to the Morgan Stanley report, "Macau 2022 – Power of Compounding", increases in infrastructure, visits and spending growth in Macau is predicted to generate revenues as high as $53 billion by 2020. The connection to mainland China in 2018 via the Hong Kong-Zhuhai-Macau Bridge was a game-changing development reinforcing the reputation of the region as a world centre for leisure, tourism and gaming.
What's more countries such as Macau and Singapore are places to watch out for as they create more Integrated Resorts as part of their comprehensive tourism strategy to bring together amenities such as hotels, convention facilities, theme parks, entertainment shows, fine dining and luxury branded retail outlets. Whilst Macau is the regarded as the premier location for VIP/High Rollers Dragon co-founder Paul Moynan is keen to point out that Dragon is active in new markets such as Cambodia, Laos, Miramar and Vietnam who are all expanding economic stability and market reach.
As well as gaming providing hundreds of thousands of high-quality jobs, it also empowers employees by fostering many of the critical skills needed to succeed in today's highly competitive workplace. As new resorts are built, they provide obvious opportunities such as direct employment for local trade people and afterwards once the roulette wheels are well and truly spinning, they offer fantastic career paths in the industry.
With over 40 casino's in Macau alone, all of which needing operating staff; human resources; front of house personnel; cage workers and dealers; security staff; caterers, accountants and financial service providers amongst others, a single venue can employ thousands of people. These substantial employment opportunities attract an extraordinarily diverse workforce and as many sites operate 24 hours a day casino management and administration professionals can be very well compensated.
In fact, employees are often given a chance to engage in professional development and education with the aim of moving up the career ladder, and what's more, it's quite common in the gaming industry to receive reimbursement for tuition fees. In today's day and age, you can expect to see digital currencies such as Dragon Coin being used for remittance to training providers. This commitment to employee development fosters a healthy culture allowing upward mobility causing a ripple effect to be felt throughout the local community.
The positive economic effects are unmistakable: business's benefit as gaming employees spend their higher than average wages in nearby restaurants, stores and hotels which leads to business growth and a requirement for new staff as these businesses themselves grow.
When you start looking outside of the walls of the casinos, you notice a thriving support industry providing cutting edge technology with computer science and software engineering being hot positions. This is where Dragon come into the picture spectacularly. Dragon co-founder Paul Moynan recognises that the main driving force of a successful company is its people and Dragon welcomes the diversity that skilled and innovative people from all walks of life bring to the team.
This ensures that Dragon staff are at the forefront of blockchain innovation and renown globally for bridging the gap between traditional business and new technologies. As Dragon continue to evolve the entertainment industry, Dragon Coin, the world's number one entertainment coin will be front and centre throughout.
As you can see, there are a plethora of positives in the gaming industry, and by its very nature, it is an industry that has to continually evolve to tempt VIP/High Rollers through the doors to play the latest high jackpot video slot games as well as tried and tested classic favourites.
Dragon are a safe bet and are well placed to support the industry through a living ecosystem of Dragon Coin (DRG), the free Dragon Social Wallet and DRGx (Dragons own exchange) all of which come together to provide cutting edge technology while enjoying unprecedented standards of convenience.