It is 2019 and people have begun to take DOGE seriously. This cryptocurrency gives users great opportunities for mining and has lucrative emission, too. Moreover, DOGE's transaction fee is relatively low. You may know this cryptocurrency as an Internet meme dog, but indeed, it is more than just that. Surely, DOGE managed to fill a niche and build a powerful community around its token. DOGE and ADAMANT joined their forces and from now on, this cryptocurrency is available in one of the most anonymous messengers.

More than chatting
ADAMANT​ is a decentralized blockchain-built messaging app that provides users with a high level of privacy and anonymity. What's more, ADAMANT is a great platform for making transactions. The development team has integrated five cryptocurrencies into ADAMANT PWA since 2018: ADM (the project's token), ETH (Ethereum), BNB (Binance Coin), BZ (Bit-Z) and DOGE (Dogecoin).
Apart from ADM, DOGE is the first token that does not relate to ERC20. In order to make this integration possible and continue with featuring other coins such as Bitcoin, Litecoin and Bitcoin Cash, the ADAMANT team came to progressive solutions.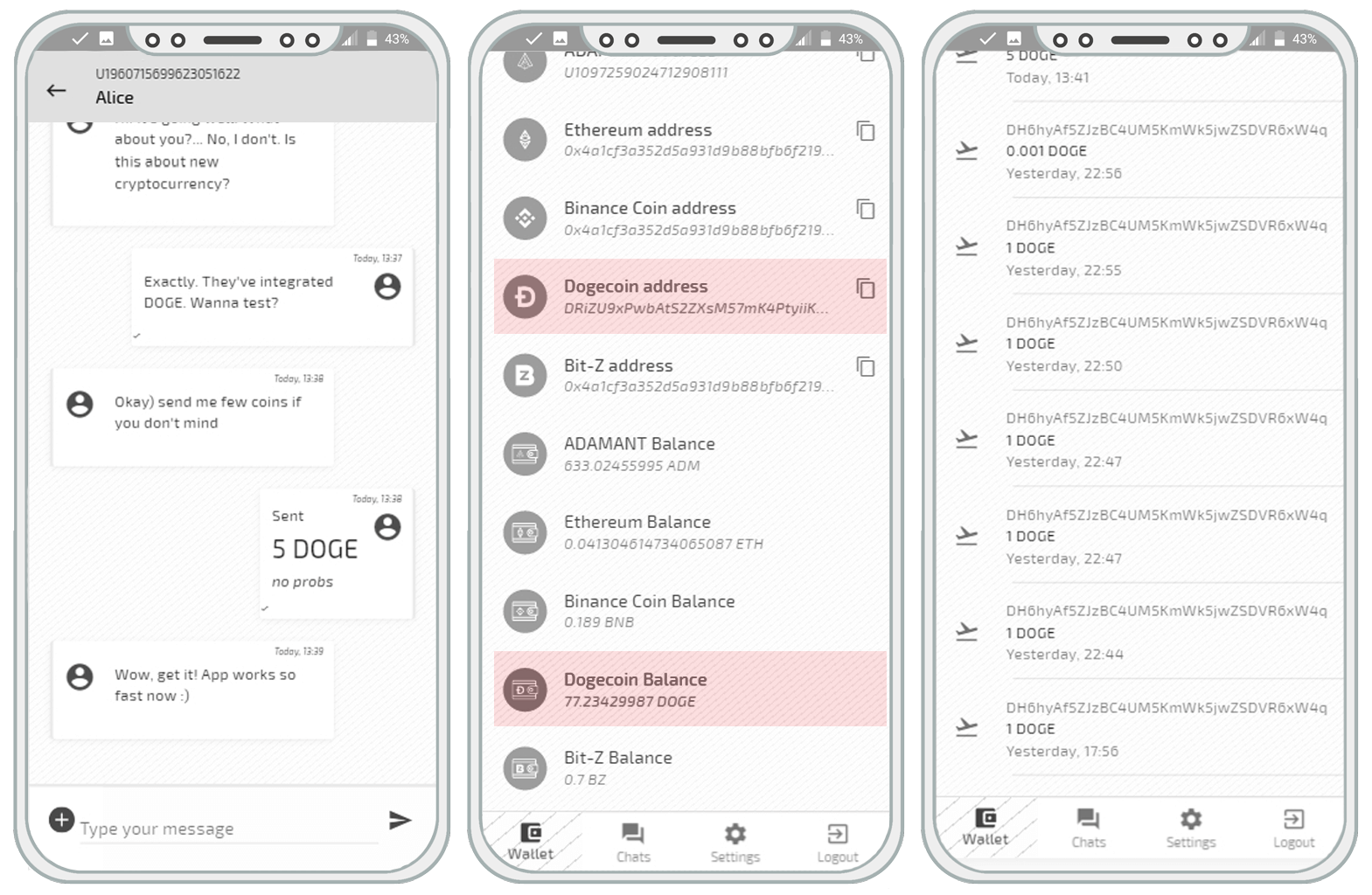 How does it work?
Dogecoin wallet is now a part of ADAMANT. Anyone can send DOGE to their wallet from any external resource (e.q. crypto exchanges or other wallets). After that, users can move tokens to external wallets or send them to their friends via chat. If you are interested in learning more, have a look at the project's​ blog​ .

ADAMANT provides top-notch security for your tokens. Indeed, users alone have access to their wallets and no third parties can overtake them. An access key is not transferred over the network so that a wallet holder has total control over their account.