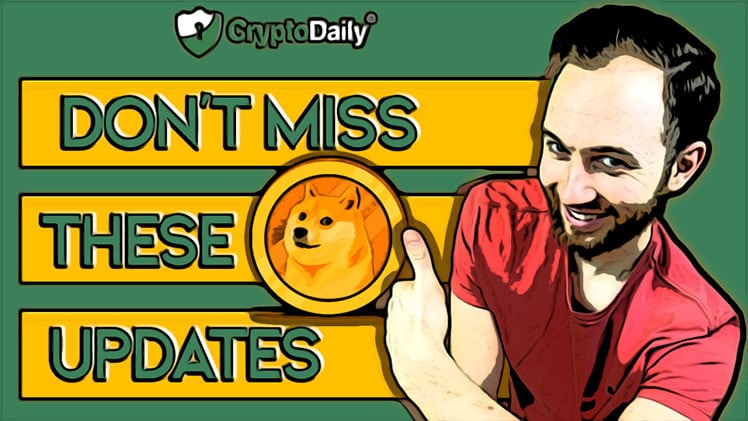 In the grand scheme of things, cryptocurrencies have had a good start to the year despite having a.. 'jiggy' time in 2018. Investors and traders are trying to make their portfolio more diverse and one of the cryptocurrencies they are looking at is Dogecoin. Diversity in 2019 could be the key to a more fruitful portfolio.
We've talked about Dogecoin before at Crypto Daily but the main reason that this token has done as well as it has is simply down the nature of it. It's a meme, everyone knows it and that's why we love it.
The crypto community has been wondering about the announced Dogecoin-ERC20 token bridge and a new development update has been posted explaining what is happening. One of the primary developers on the project has left the project and the rest of the team hasn't currently considered the economic factor of the project. The development is outsourced to a team that is focused on bounties but the low value of Dogecoin doesn't make it as attractive as something to pursue. Even though this isn't very bullish news, it is something that is expected.
Providing cross-chain liquidity is starting to become a crucial aspect of the cryptocurrency ecosystem. In fact, there are numerous projects out there providing it, just in unique ways. LiquidEOS 'tapping' bancor for this reason. On the other hand, if we look at Dogethereum, it bridges the gap between Dogecoin and ERC20 tokens. Both of these projects have got quite a lot of potential when we look at the long-term aspects. What's the purpose of this? Well, it makes the blockchain more fluid and thus, more transparent.
Dogethereum Bridge
To start with, let's discuss Dogethereum which has a lot of different features when you compare it to LiquidEOS which we will go through later. Even though it aims to bring in more ERC20 token liquidity to the market, it does for the ecosystem of Dogecoin.
At first, Dogecoin was initially seen as a joke currency since it was based on the popular internet meme Doge, but there is a genuine market in terms of improving overall liquidity and mainstream traction.
Currently, only a test of the Dogethereum bridge has been conducted so far. Even though it's a little misty on whether the concept will ever gain any real gains, it has become apparent there is a lot more to Dogecoin than meets the eye. If the project end up being a success, then things will start getting a lot more interesting for both ERC20 tokens and Dogecoin.
It is worth highlighting that the Dogethereum bridge isn't related to the Dogethereum currency which will airdrop later this year. It seems that the forked version of Dogecoin is using the exact name as this ERC20 bridge, which confuses things a bit. The token itself doesn't have anything to do with the bridge and vice versa.
LiquidEOS
Just as reference for those that don't know, Bancor is a decentralised liquidity network that changes the way people are able to create and share value by ensuring on-chain liquidity between blockchain assets.
If you are an enthusiast of EOS then you will know Liquid EOS is one of the block validators on the network. Aside from this point, the project is also keen on introducing protocol chemistry between different blockchains and cryptocurrencies. The way this is achieved is through utilising bancors technology which will help the firm offer a richer experience on blockchain.
The main purpose of looking into this option is to make token conversions on the Ethereum network compatible with those on the EOS network. Considering that both EOS and Ethereum use dApps offer an ecosystem for token creation, it is only normal bridging the gap between both worlds becomes a lot more important. LiquidEOS see a lot of merits in delving deeper into this opportunity as it will bring numerous ERC20 tokens to EOS in order to create a cross-chain liquidity network on an international level.
In addition to this, the partnership with Bancor will improve transparency in the overall market. In the cryptocurrency space, trading manipulation is one of the biggest problems in the space. Addressing these issues would become even more important, the social impact of LiquidEOS shouldn't be underestimated. Different opportunities can be explored too, including the "issuance of universal basic income tokens, among other things."
Bitpanda
In other related Dogecoin news, the cryptocurrency just barely lost a Twitter poll by the Bitpanda platform yesterday. The poll was posted on the 28th Feb by the platform and said to their followers:
"It's time to vote! Which one of these projects would you like us to add to Bitpanda? You can choose from @attentiontoken, @golemproject, @liskhq or @dogecoin. Vote for your favourite in the poll below (trade only integration) #bitpanda"
More than 3,500 people voted in the Twitter poll with Lisk winning by 44 percent but Dogecoin was the second favourite to get onto Bitpanda with 26 percent of the vote.
Does this mean that the cryptocurrency could be getting on Bitpanda in the future? Only time will tell