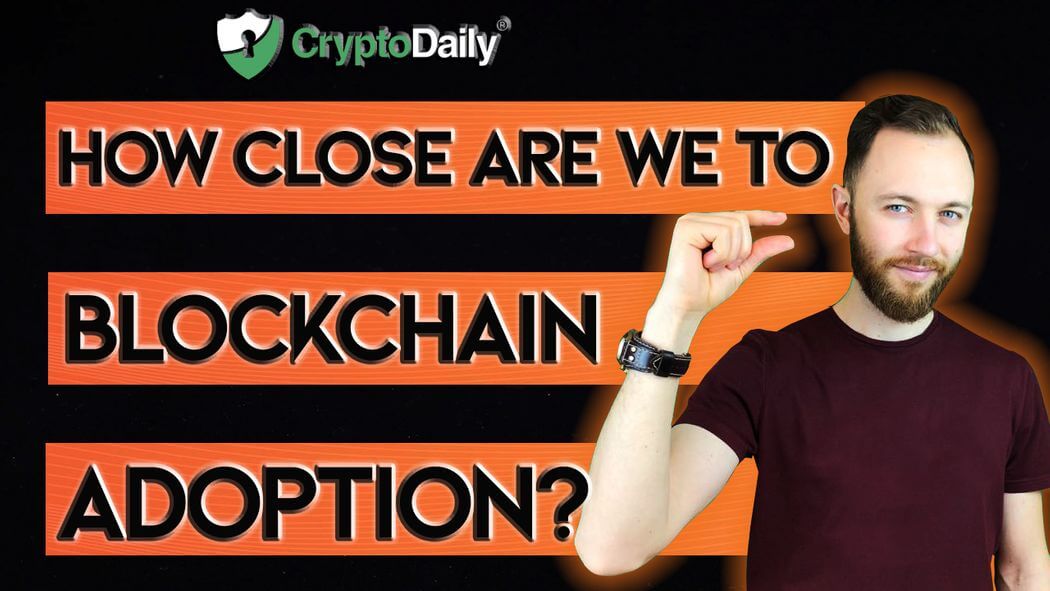 A term that gets thrown about a lot these days is 'blockchain adoption', it has slowly grown into something with more meaning over the years, this is because the adoption of the blockchain is now a very realistic idea. Two years ago, Initial Coin Offerings (ICOs) could've been a way to disrupt the traditional means of finance and fundraising. In addition to this, the insane growth of Bitcoin and the rest of the crypto market saw everyone with an extremely positive outlook on their investments in cryptocurrency. All in, these things have contributed well to the future of this technology.
As a result of the recent crypto winter, the hype train that crypto arrived on has departed, leaving the mainstream at a loss when it comes to cryptocurrency. 2018 seems to have truly marked the end for blockchain technology.
Or did it?
Yes, the cryptocurrency hype train might have departed, however, the hype around the future of blockchain adoption is hotter than ever.
Now sure, the current level of hype for cryptocurrencies is a lot less than what it was a few years ago, but this lack of hype and over the top excitement had a sense of uneasiness initially but that has somewhat created a space for the real technological advances to happen.
There are three key factors for what is driving the adoption of blockchain which is the private sector, public sector and the general public.
Private sector
If we ignore the government bodies that are taking an interest in blockchain for a minute, the next big thing in the private sector that is pushing for adoption is huge private institutions. Specifically, the ones that have shaped the world into what is today. There are a lot of these institutions that you will most definitely have heard of and eventually, they will encourage smaller companies to experiment with blockchain technology.
Allianz - the insurance company based in Germany have been putting a token to the test for moving money between its international affiliates to reduce currency conversion costs and other inefficiencies between the units.

Amazon Web Services - the blockchain business cloud Kaleido has recently partnered with AWS for Amazon to offer a full stack blockchain enterprise platform on the cloud that will implement blockchain services with AWS services.

Walmart - the famous American multinational retail store has partnered with IBM to use blockchain to improve food safety via enhanced supply chain tracking.

Tencent and Huawei - these two firms are spearheading a blockchain consortium of more than 100 different Chinese companies called Fisco. This is also launching its own blockchain focusing on faster transactions while also providing 'observatory' nodes for Government regulators and auditors.

UN - the United Nations is also exploring blockchain technology for climate action and the sustainability of the planet. Therefore, Climate Chain Coalition was born.
These are just a few example of bigger firms which have put in the time and effort for blockchain technology. It is possible to think that these blockchain-as-a-service solutions will start making its way to smaller business.
The next few years could be vital for the advancement of blockchain in the private sector
Public sector
Even though the markets aren't performing as well as we'd hope, there seems to be news surfacing every week about a government body that is starting a new blockchain initiative. If a government starts to accept blockchain, it can be seen as a validation of blockchain's massive potential.
Here are some examples of how a country backs blockchain technology;
USA
A bill was recently introduced by the Washington State Senate that encourages the development of distributed ledger and blockchain technology. The US bill provides legal recognition in digital signatures and licenses. This is an attempt to validate blockchain as a cryptographically secured database.
Italy
The Italian government had initially announced the first set of regulation for Blockchain technologies. The law states that now any record on the blockchain can be deemed as legal validation. Despite this, it still needs presidential approval, this is a great move by a government to make blockchain technology more legitimate.
Croatia
The government in the capital of Croatia are hoping to adopt blockchain and implement it into the daily running of the country. Authorities in Zagreb is going to look at safeguarding sensitive documents and the monitoring of business processes of local companies. In addition to this, blockchain technology was cited to be used as a way to keep official documents and digital certificates.
Middle East
Saudi Arabia, United Arab Emirates and other countries in the Middle East are allegedly launching official interbank cryptocurrency. At the moment, the project is still in its pilot stage without much information being given. The aim of this is to get a better understanding of blockchain technology in facilitating cross-border payments.
General Population
In just five years, the number of WhatsApp users increased to 1.5 billion users which is 20 percent of the world's population.
As reported by Hackernoon:
"Today, it is unthinkable for someone to be without one of these messaging apps. As the world continues to be connected by the availability of the internet, we should be able to see blockchain being adopted by everyone."
On the Horizon
Even though solutions have cropped up to the address the issue with more colleges and universities putting in resources and focus on blockchain development. The existing developers are encouraged to explore blockchain technicalities. Experimenting is the next step after spreading the word about blockchain and with governments and big companies spearheading the charge, blockchain adoption is just on the horizon.
As you can see, the concept of blockchain technology is not dead. The future for these technologies is bright and indeed, we see a very bright future for crypto, distributed ledger technologies and everything to do with the blockchain industry. Adoption might seem far off but when you scratch the surface, it's far closer than we think.

Ukrainian eSports firm launches fan token for blockchain-based platform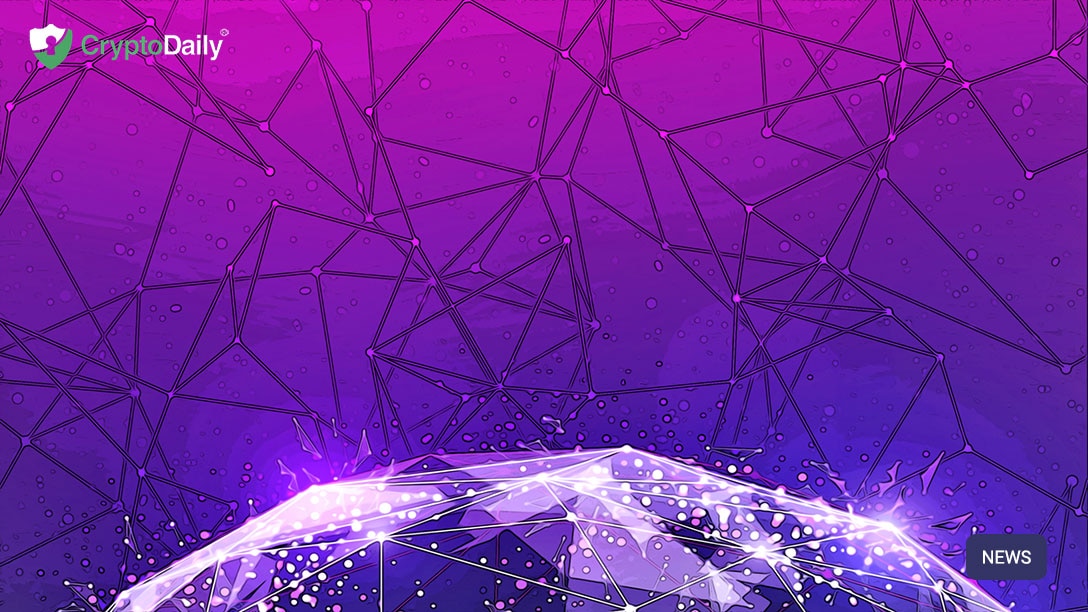 The tendency of integrating cryptocurrencies in the eSports industry is still on the rise. In the past few years, several eSports companies have been trying hard to fully adopt blockchain technology in their platforms. One of the most common techniques for this is establishing fan tokens and the main purpose for this is to give sport-lovers opportunities to take part in their favorite sports online using the most convenient asset to pay and place bets.
Socios launch fan token
This kind of fan token has been launched by many different firms. At the beginning of November the famous Ukrainian eSports organization, Natus Vincere joined the list of these eSports companies. Specifically, they said that the organization is going to launch a fan token on a blockchain-based platform called Socios. This multi-game company plans to increase fan engagement and attract new customers as they will be given a chance to vote in the polls and earn unique rewards. As the Ukrainian firm plans, the maximum amount of poof supply will be 5 million coins, but the number of tokens available at a price of $1 will be limited. The plan is going to be released in the next few months and the price of this new token will be determined according to the demand on the market.
Therefore, digital currencies are still trying to rule the eSports industry. Usually, video game admirers acknowledge the advantages related to cryptocurrencies and it's not the first time when crypto has tried to penetrate the eSports market. There were plenty of platforms for eSports skin betting with crypto through CS: GO in Russia in the last couple of years. Counter-Strike: Global Offensive is a popular video game developed by Valve which was first introduced in 2014. The popularity of this game raised, even more, when the players were given the chance to bet on the game using cryptocurrencies. And of course, it's not the only video game that cryptos made even more famous because using blockchain technology has become an integral part of the whole video gaming industry, and most of the eSports community are using these digital currencies to gain benefits while placing bets online.
This is why now it's expected that every organization that took this step and launched a fan token is going to succeed because fan tokens are really favorable for blockchain-based platforms. Natus Vincere, which is more widely known for the name Navi, has operated in the eSports landscape since 2009, and since then it has been established as a powerful multi-gaming organization. CS: GO is a major game that the company specializes in, as well as Dota 2, Apex Legends, Fortnite, and several other games. After announcing the news, Navi is going to become a third eSports firm that will join the Socios platform, after the Spanish organization Team Heretics and European OG. What is more important is that Socios also plans to create fan tokens for leading sports clubs like FC Barcelona, Juventus, and Paris Saint-Germain.
What are fan tokens?
Currently fan token is one of the most widely used terms in the field of eSports. It's a digital asset just like a cryptocurrency but unlike cryptos, it belongs to only the eSports landscape as this token represents the ownership of voting rights and gives players opportunities to win specific rewards according to their club. Like other cryptos, fan tokens can be exchanged for other services, like VIP experiences, tickets, and many more. Therefore, fan tokens are different from cryptocurrencies because crypto operates on its own platform, while a token can be a form of crypto that also uses blockchain technology and is built on top of the platform.
Once these fan tokens are launched, the wonders will have chances to use them in various ways. First of all, with them, players will be able to impact the decisions of organizations by taking part in the voting polls on Socios.com. By doing this they will be provided with Navi-related rewards, like digital experiences and sometimes even real-life activities. Probably, this initiative will be successful and this is why more eSports organizations are likely to start launching fan tokens of their own.
© 2020 CryptoDaily All Rights Reserved. This article is provided for informational purposes only. It is not offered or intended to be used as legal, tax, investment, financial, or other advice.

How the financial landscape has changed over 2020 to benefit BTC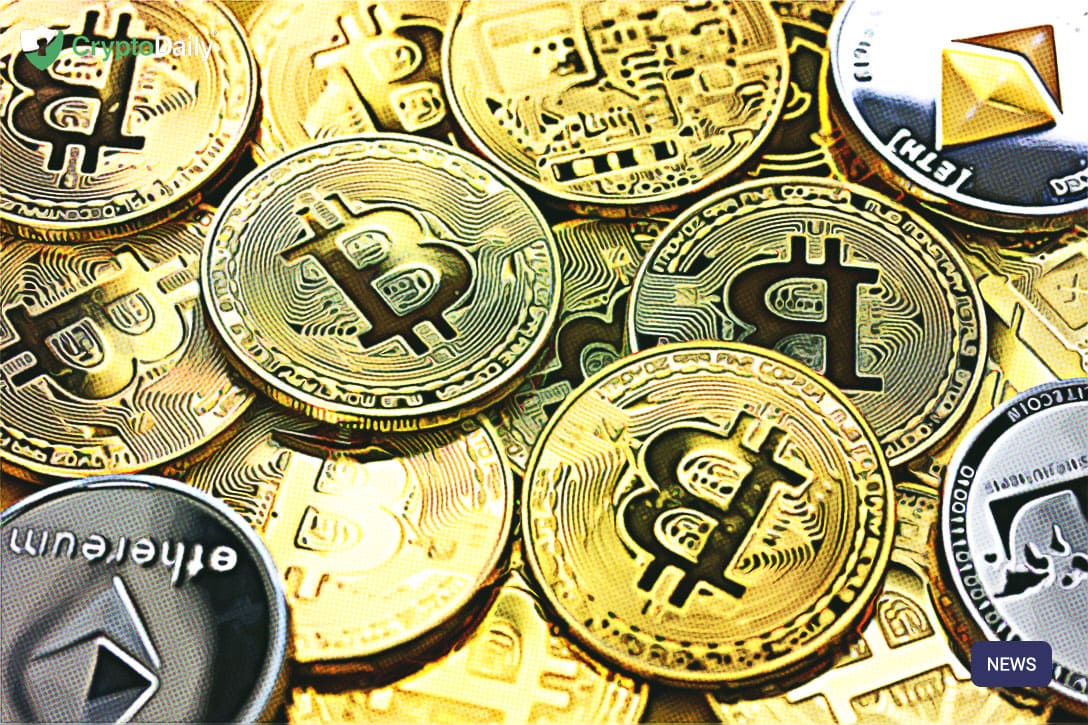 Quick take
1 minute read
Danny Masters recently spoke to CNBC in an interview highlighting that the current financial landscape has changed massively where not having any kind of exposure to bitcoin could prove to be riskier then actually investing in it.
Danny Masters, the chairman at CoinShares and former commodity trader at JP Morgan Chase has recently spoken to CNBC in an interview highlighting that the current financial landscape has changed massively where not having any kind of exposure to bitcoin could prove to be riskier than actually investing in it.
Interviewed recently on the network, Danny highlighted the fact that it was previously seen as risky for many asset managers working in institutions to invest and put money into cryptocurrencies such as bitcoin. But he said that as a portfolio manager, is fast migrating into a career-risk for not having Bitcoin in your portfolio, and that's a really stunning development."
Kelly Evans, the host of the CNBC segment said the following after his statement:
"That is perfectly well-stated, you're not going to get fired anymore if you had some Bitcoin, but you might get fired if you didn't."
Danny goes on to note that many opinions on bitcoin come as the asset has subsided in volatility. He added that the leading crypto coin is moving away from its stereotypical stigmas when it comes to mainstream investors and even highlights that it is no longer a question of whether companies will get exposure to the asset. Companies such as PayPal are a good example of that.

For more news on this and other crypto updates, keep it with CryptoDaily!
© 2020 CryptoDaily All Rights Reserved. This article is provided for informational purposes only. It is not offered or intended to be used as legal, tax, investment, financial, or other advice.

MiL.k (MLK) Integrates Pay's Lifestyle Gift Certificate for Rewards App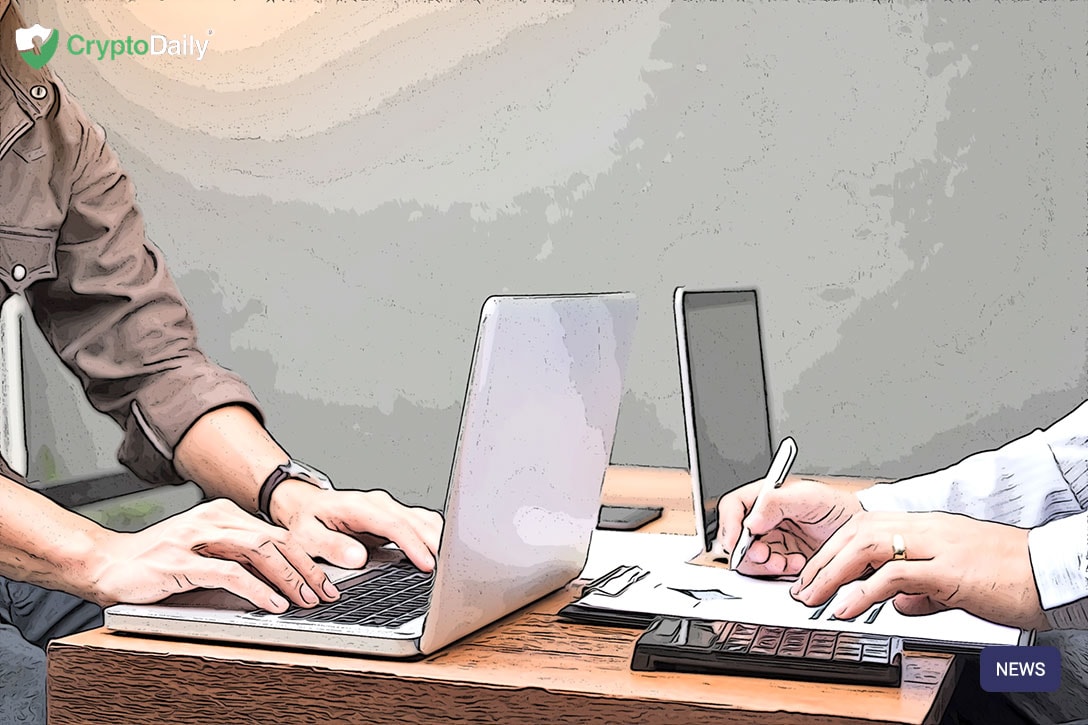 MiL.k, the blockchain-based platform for the integration of digital reward points, has extended the utility and scope of its Milk (MLK) token by partnering with Korean online payments gateway and commerce giant Pay's.
The new partnership will see MLK tokens become interchangeable with Pay's gift certificates, including the 'Book & Life Gift Certificate' and 'Book and Life Cash'. Under the terms of the collaboration, users will now be able to exchange MLK tokens for gift certificates, and vice versa.
MiL.k Integrates Pay's Gift Certificates
The MiL.k platform, under the auspices of Milk Partners Co., Ltd, focuses on hosting virtual rewards points from various lifestyle services, such as the travel and leisure industries, integrating them with its native in-house Milk token.
The latest integration of Pay's 'Book & Life' certificate opens up MLK token holders to over 600 online stores including Payco, Nexon, Lotte Homeshopping, Pizza Hut, KFC, and many more. The certificates can also be redeemed at notable gaming services such as League of Legends and Blizzard Entertainment.
The MiL.k app aims to attract users by becoming a one-stop shop for online rewards and loyalty programmes. Through use of the MiL.k token, mileage points from numerous disparate online services can be effectively converted into one, single currency – MLK.
Consumer Utility
As an example of MiL.k's utility, consider a typical family getaway that involves car hire, air travel, accommodation booking, and special events. A consumer may well be offered loyalty points from every one of these services, yet none of them are interchangeable or transferable with each other.
Many users decline to engage with such loyalty programmes, for the simple reason that they don't perceive much usefulness in a token that can only be redeemed at a single service point - one which they may never use again. MiL.k offers the chance to pool all of those points into a single spendable token.
Along with the ability to combine loyalty points, MiL.k also offers users a 5% discount on purchases made through its platform. The MLK token's status as a cryptocurrency also means the end user can decide to move their coins onto an exchange and trade it for other cryptocurrencies, or cash it out for fiat money.
Company Incentives
Companies that opt in to the MiL.k application can hope to expand their user-base by association with all of the other services which use the app. The possibility for companies to retain customers, and to increase engagement rates with their rewards programmes is also boosted through MiL.k. Any marketing drives, promotional events, and advertising by such companies would also find increased exposure.
MiL.k, like many blockchain applications, attempts to apply the utility of distributed ledger technology to areas of consumer life that are already thriving, but still have the potential to be revolutionized by blockchain tech. According to Big Four accounting and analytics firm KPMG, just 42% of US consumers engage with loyalty programmes. Just 45% of UK customers bother to engage, and that number drops to the 30% range for consumers on the European mainland. These numbers are expected to increase in the coming years.
© 2020 CryptoDaily All Rights Reserved. This article is provided for informational purposes only. It is not offered or intended to be used as legal, tax, investment, financial, or other advice.

The Influential Exchange Where Crypto Projects List Before Elite Exchanges Court Them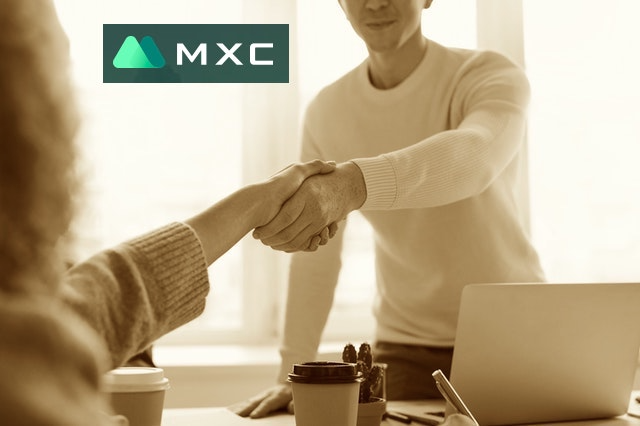 In a world full of the generic, droning and dull, we search for things that are unique, inspiring and create meaning in our lives. At the core of it all is our own quest for individuality; to find our truth. It is our individuality that enriches the collective with new ideas and expands our scope of the world around us. It takes a careful eye and a keen understanding of the world to know when something is special when compared to the rest.

MXC is a crypto exchange that has become a muse of sorts within the crypto community. It has become the first stop for many quality crypto projects which are later picked up by even larger exchanges such as Binance, Coinbase, and KuCoin. To date, MXC has listed over 150 crypto projects of which coins like AVA, RUNE, SNX, COMP, HIVE, BAL, DOT, KSM, DMG, and SXP were listed first before making their way to a larger exchange.
The fact that so many successful crypto projects had their start with MXC is testament to the thoughtful procurement of assets for the exchange. Being selective with the projects that the exchange decides to list is key to their strategy. With the sheer number of crypto projects out there, MXC meticulously researches and qualifies the projects it wishes to list. Core criteria that the exchange uses for listing is around the crypto's underlying technology, project leadership, operating model, fundamentals, security, and network scalability.
With a track record for listing only the best projects, MXC is where many crypto projects turn to first in their quest for adoption. Projects that are selected to list on the exchange do not take the selection lightly. Although the implications for these projects are large, the rapport MXC has built as a stepping stone for quality projects only helps the exchange to take an even better foothold amongst its competition as it looks to achieve growth as well.
I am Marcus Henry, an American Writer and Journalist from Austin, Texas (USA). I've been working in the tech industry for over 12 years and focused on global developments in the crypto space for the last three. I cover breaking news, discuss new projects, interview leaders and innovators, and demo new tech. Let's connect on Twitter or LinkedIn.
Disclaimer: The information above does not constitute investment, financial, trading or any other sort of advice and you should not treat any of my content as such. I do not recommend the purchase, sale, or holding of any cryptocurrency or other product and/or service. Nothing I write about should be deemed as an offer to purchase, sell, or hold a cryptocurrency or other product or service. Please do your own research and consult a certified financial professional before making any investment decision.
© 2020 CryptoDaily All Rights Reserved. This article is provided for informational purposes only. It is not offered or intended to be used as legal, tax, investment, financial, or other advice.