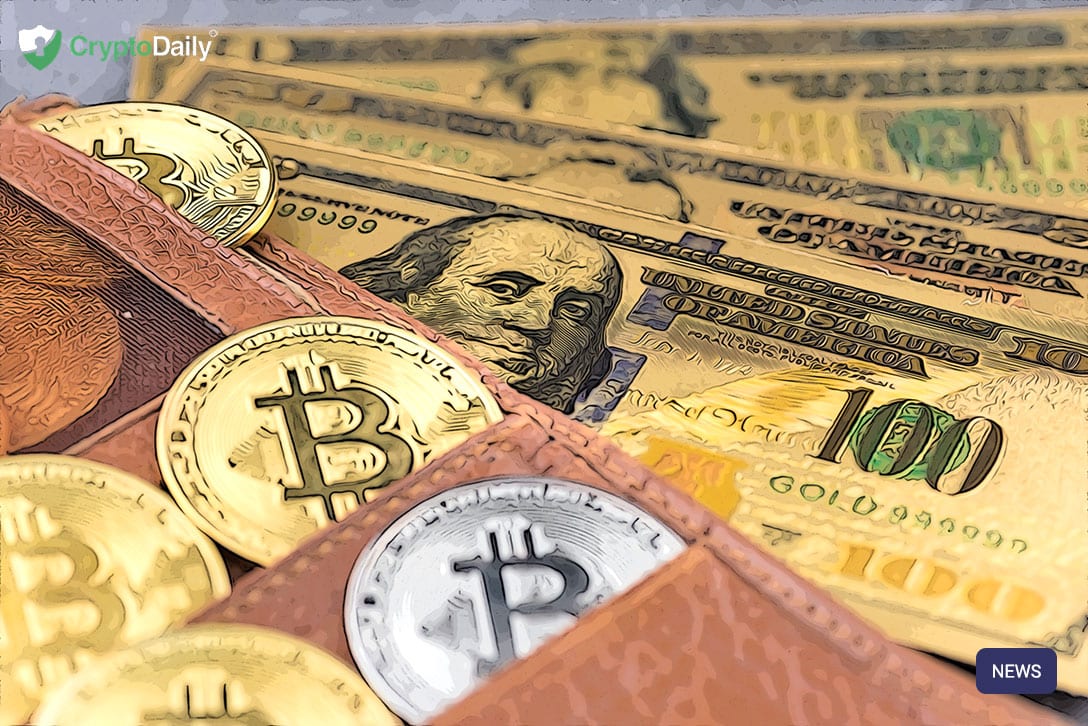 You can now walk in a licensed Subaru dealership in Oklahoma and purchase a Subaru with Bitcoin, Ethereum or Litecoin. In a recent YouTube video, a local crypto advocate visits Bob Moore Subaru dealership in Oklahoma City and gives us a quick demonstration by making a purchase from the dealership using Litecoin as payment.
It's exciting to see cryptocurrency adoption continue to spread in the automotive industry. There have been reports in the past about car dealerships accepting bitcoin as a form of currency. It started out with a few, then other car dealerships began following the trend and now it's spreading like a forest fire. After doing some research, I was able to gather around 40 car dealerships that accept crypto payments. I added the full list of bitcoin friendly car dealerships in the bottom of this article. You may be surprised to find a such dealership near you.
Car-for-Bitcoin Marketplace
There is also a website dedicated for buying and selling used cars with Bitcoin. The website is called BuySellCarWithBitcoin. Similar to Craigslist, the site allows the general public to put their car up for sale using Bitcoin as the preferred payment method. However, buying a car from a random individual is considered a bit risky. Buyers should take extra caution while doing so, including checking the car's title, carfax report and a full car inspection so you don't end up with any hidden surprises.
Buy from a Dealership Online With Bitcoin
Most people prefer to buy a car from an authorized dealer because it's much easier and they usually offer some type of mechanical warranty even if the vehicle is used. Autocoincars is a place where shoppers can browse around, lease or purchase a car with Bitcoin that's being sold by an licensed dealership. They have a huge selection of exotic cars, as well as affordable vehicles that only cost one or two Bitcoins. The website also has a sign up section for new dealerships looking to sell cars on the platform.
What Else Can You Buy With Bitcoin?
Aside from cars, you can buy just about anything Bitcoin. Over the years, Bitcoin has gained notable popularity in many parts of the world, causing more businesses to recognize it as a form of currency.
Although Walmart and Amazon doesn't accept crypto, there are other retailers out there with a wide selection of products that can be purchased using Bitcoin. For example, Bitplaza is a global shopping app where users can buy pretty much anything with Bitcoin. Just like any other big box store, Bitplaza lets you purchase things like electronics, tools, household items, cosmetics, groceries and even diapers.
You can also spend Bitcoin for vacation and travel using CheapAir. The website allows anyone to book hotels and purchase airline tickets with Bitcoin.
Bitcoin can also be spent on services ranging from web hosting solutions to satellite TV subscriptions and many other types of professional services.
Major television service provider, DISH Network accepts Bitcoin payments for monthly subscriptions, add-ons, and even PPV events and movies.
Popular web hosting providers, Hostinger and HawkHost both currently accept Bitcoin for their website hosting services.
Spend Bitcoin in Physical Locations
Depending on where you live you may find a restaurant, cafe, bar or a convenience store that accepts Bitcoin as a payment method. You can try entering your location on Coinmap.org to see if there are any businesses near you that accept Bitcoin.
There is also growing number of car dealerships that are starting to accept cryptocurrencies. Majority of the Bitcoin-friendly dealerships are located in the United States and the United Kingdom.
Below you will find an organized list of all of the car dealerships that accept Bitcoin.
Format (Business Location: Name of dealership)
Authorized Car Dealerships That Accept Bitcoin 2019
If there are any missing from this list, feel free to add your dealership in the comment section or contact the editor.
California
Costa Mesa: Lamborghini Newport Beach
Costa Mesa: iLusso
Los Angeles: JEM Motor Corp
Connecticut
Danbury: EZ2Drive
Florida
Miami: New Age Auto Sales
Palm Beach: Palm Beach Motors
West Melbourne: Any Budget Cars
Georgia
Gainesville: Carriage Nissan
Kansas
Overland Park: Reed Jeep Dodge Ram Chrysler
Missouri
Jackson: Cape Cars Auto Group
New York
East Greenbush: Michael's Auto Plaza
Valley Stream: Acura of Valley Stream
North Carolina
High Point: Peters Auto Mall
Ohio
North Olmsted: Porsche of North Olmsted, Cleveland Motorsports, Mercedes-Benz of North Olmsted
Streetsboro: Volkswagen of Streetsboro
Beachwood: Buick GMC of Beachwood
Oklahoma
Oklahoma City: Bob Moore Subaru
South Carolina
North Charleston: Southern Motor Company
Texas
Dallas: Sam Pack's Five Star Ford
Houston: Post Oak Motor Cars Bentley Bugatti Rolls-Royce
United Kingdom
Bromley: Stephen James BMW Bromley
Blackburn: Hippo Prestige
Enfield: Stephen James BMW Enfield
Eynsham: Kingsley Cars
Grays & Essex: London Motor Company (LMC)
Hoylake: Ebony & Ivory
Knaresborough: Redline
Preston: AMARI SUPERCARS
Ruxley: Stephen James BMW Ruxley
Scunthorpe: Martin Atkinson Specialist Cars
Warwick: Rybrook
Online: Best Price Car Sales
Australia
Melbourne: Tomcar
Canada
Online: Car City
Italy
Veneto: AutoFesio Salone Auto
Japan
Tokyo: L'Operaio
Online: Beforward
Closing Statement:
Overall, cryptocurrency is seeing adoption in many different ways in the transportation and automobile industry. The number of car dealerships, that accept Bitcoin, continue to grow and is spreading to more new regions. As of recently, Bitcoin is also payment method for other means transportation. In some parts of Argentina, public transport riders can now use Bitcoin to pay for train and bus fares though their unified electronic ticket system "SUBE". Bitcoin consistently shows signs of widesteam adoption, with progressive developments around every corner suggesting a bright future going forward.