Ethereum (ETH) has broken above the descending triangle it has been trading in since the beginning of December. This is being seen as the beginning of a new trend and investors are already flocking towards Ethereum (ETH) to get onboard before the next bull run. The last two years were about new ICOs entering the market. Most of those ICOs raised funds by accepting payment in Ethereum (ETH). That new funding helped ETH/USD reach a new all-time high back in December 2017. Ethereum (EHT)'s own prospects were also very bright back then and it had little to no competition in its space. Apart from that, it did not have any internal problems or legal issues in connection with ICOs.
There is a strong belief in the crypto community that a whole new wave of ICOs is going to flood the market again which is again going to result in a rise in demand for Ethereum (ETH). This is based on the assumption that most of these ICOs are going to continue to use Ethereum (ETH) to raise money. There is another assumption and that is that most upcoming startups are going to raise money via ICOs. However, during the past few months, we have seen new startups avoid associating themselves with the term, "ICO". This is because most ICOs were either scam or projects built on shallow foundations that went belly up during the recent correction. The focus now seems to be on STOs.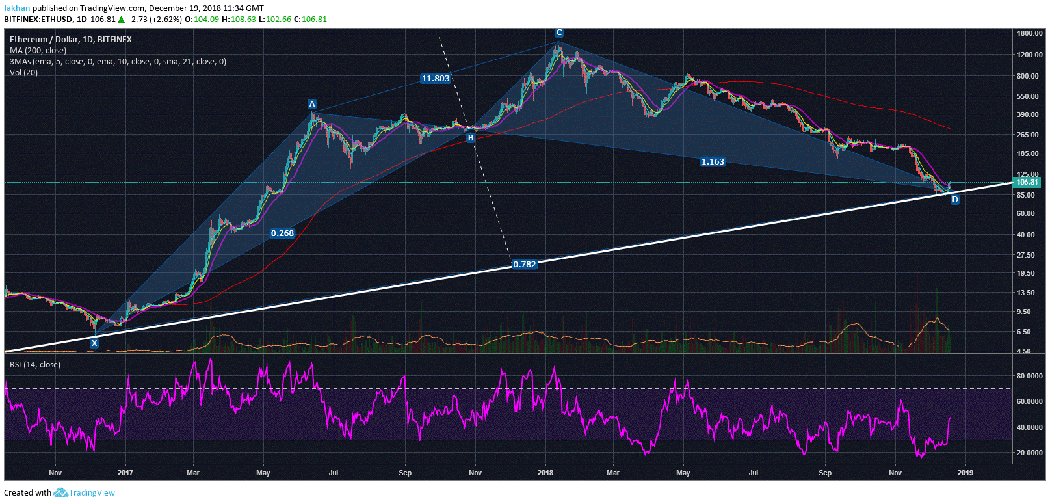 STOs or Security Token Offerings differs from ICOs as they are direct investments in exchange for equity. ICOs on the other hand do not generally offer an equity stake in the company. It offers investors utility tokens or reward tokens in exchange for an investment in the project. Now, if we are going to see a shift from ICOs to STOs, it is unlikely that most new projects are going to opt for Ethereum (ETH) to raise money. In fact, if it is a security offering, then they can raise money through a whole variety of other ways that are not limited to just a single cryptocurrency. So, if ICOs are out of the picture, will Ethereum (ETH) have the same demand as before?

Well, given that Ethereum (ETH) has been around for a long time and is now close to being actually used to solve real world problems, it will continue to see a rise in demand. However, the monopoly that it once enjoyed is now long gone. Platforms like Ethereum Classic (ETH), Cardano (ADA), Quantum (QTUM) and Lisk (LSK) are now actually serious contenders in the space that challenge that monopoly. That being said, Ethereum (ETH) has just completed its correction and has already begun a new cycle as ETH/USD is back above the 21 Day EMA. It is very likely that Ethereum (ETH) might see a retest of its previous all-time high within the next twelve months. It might also reach a new all-time high by 2020. However, the 50x or higher gains that we have seen in the past may not repeat again.