Shib Crashes After Elon Musk's Rejection. It was a perfectly innocent tweet — a fan account asking Elon Musk how SHIBA INU he owned. They probably didn't expect him to make a brutal one-word reply: "None." The Tesla CEO helped the altcoin dramatically pull back from all-time highs set on Sunday. However, after some time SHIB went back up by 9.17%.

Talking about Elon Musk, it turns out that there is another upcoming and trending token, RichQUACK.com / QUACK Token. QUACK TOKEN Went UP 68% In the past 24h.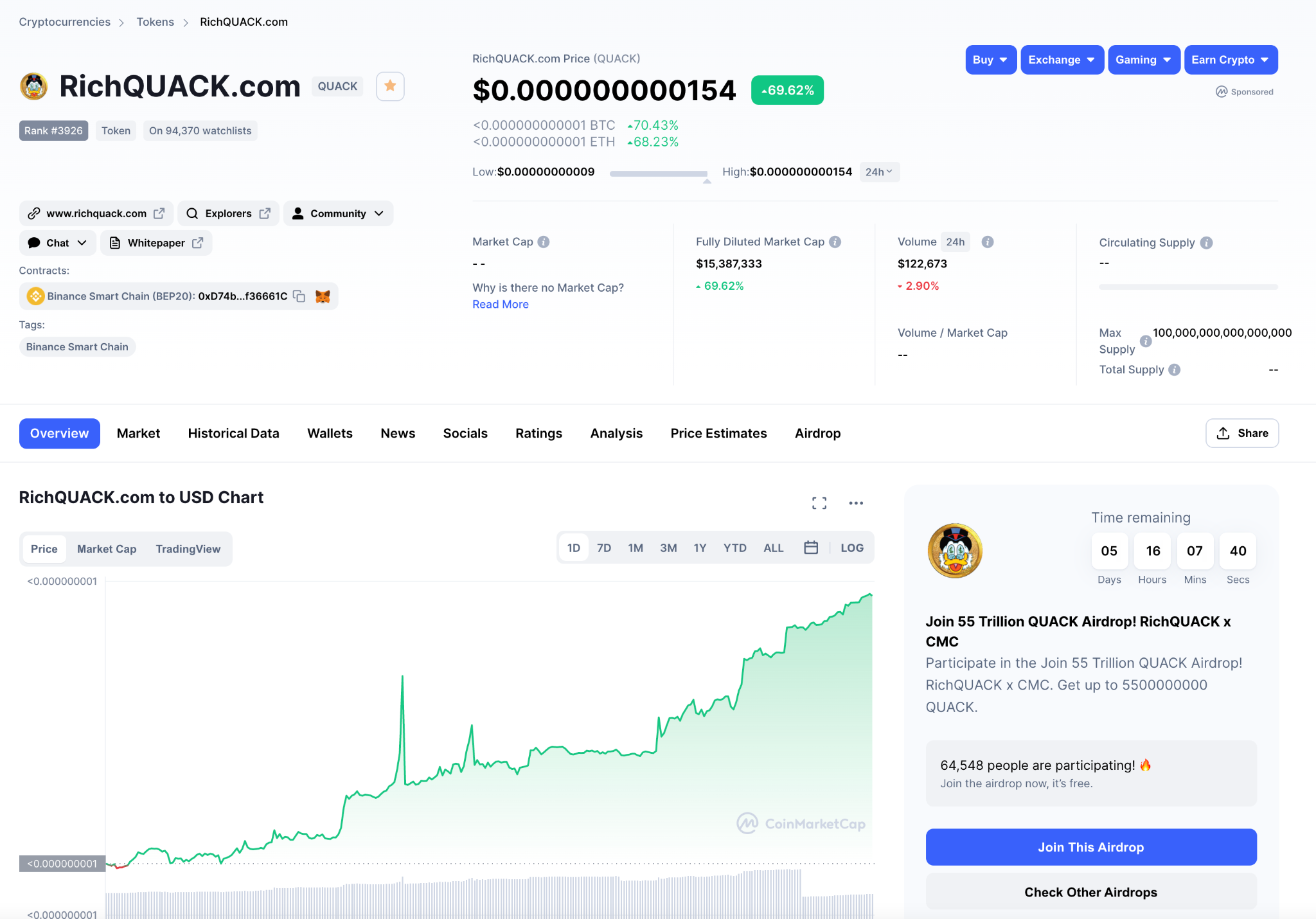 What does $QUACK Token have anything to do with Elon Musk? Turns out the founder is a fan of Elon and is giving away a Tesla Model 3 to anyone who can make Elon tweet / RT / QT about Richquack. Not only Giving Out Tesla Model 3, RichQUACK Also have a lot of other giveaways that people can win, We can see one of the strongest Community Rising.
Here are the list of other Richquack Ongoing Community Event:
1. 55Trillion $QUACK CMC Airdrop Campaign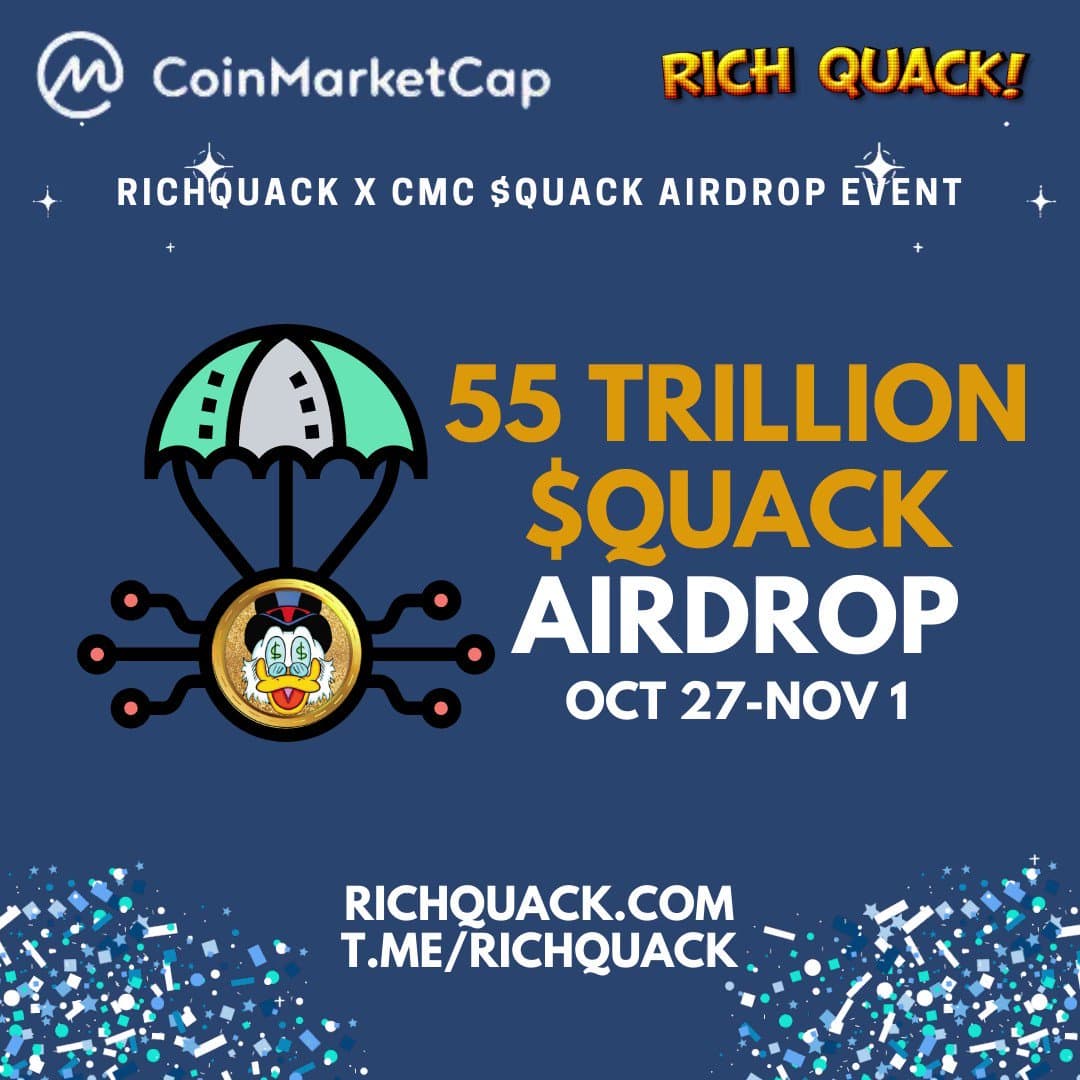 2. Top 10 Most active users on Telegram get 10Billion $QUACK Each DAILY
3. Top 10 Most invites on Discord get 10Billion $QUACK Each DAILY
4. Poker Tournament 31st October. 1Trillion $QUACK Prize, Winner Takes All. FREE TO JOIN FOR HOLDERS
What is RichQUACK? And What Makes it so Special?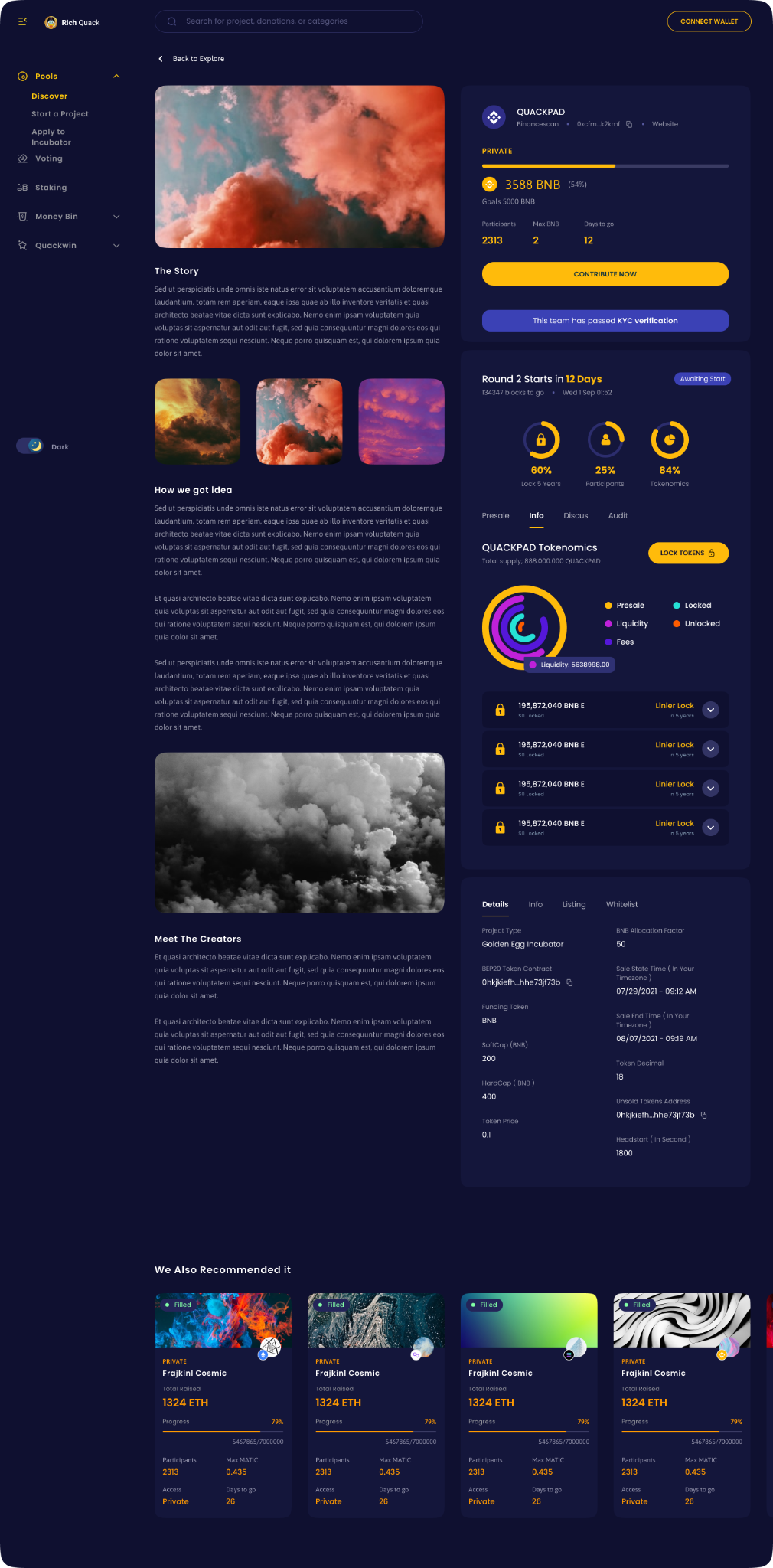 The unique feature of Rich Quack appears to be in its launchpad, which they claim will be the future of safe and secure investment. Rich Quack mega jackpot raffle and lottery platform are scheduled for release in End of Q4 2021. This would give QUACK a distinguishing feature compared to other meme coins and could drive price appreciation in the future. Rich Quack also features an anti-whale feature that forbids whales from holding more than 1% of the total supply.
Writer believes that RichQUACK is still undervalued right now, and once their product is ready, $QUACK will explode. We can see it from the activity level of their community. It's crazy how a small market cap token can have that level of engagement.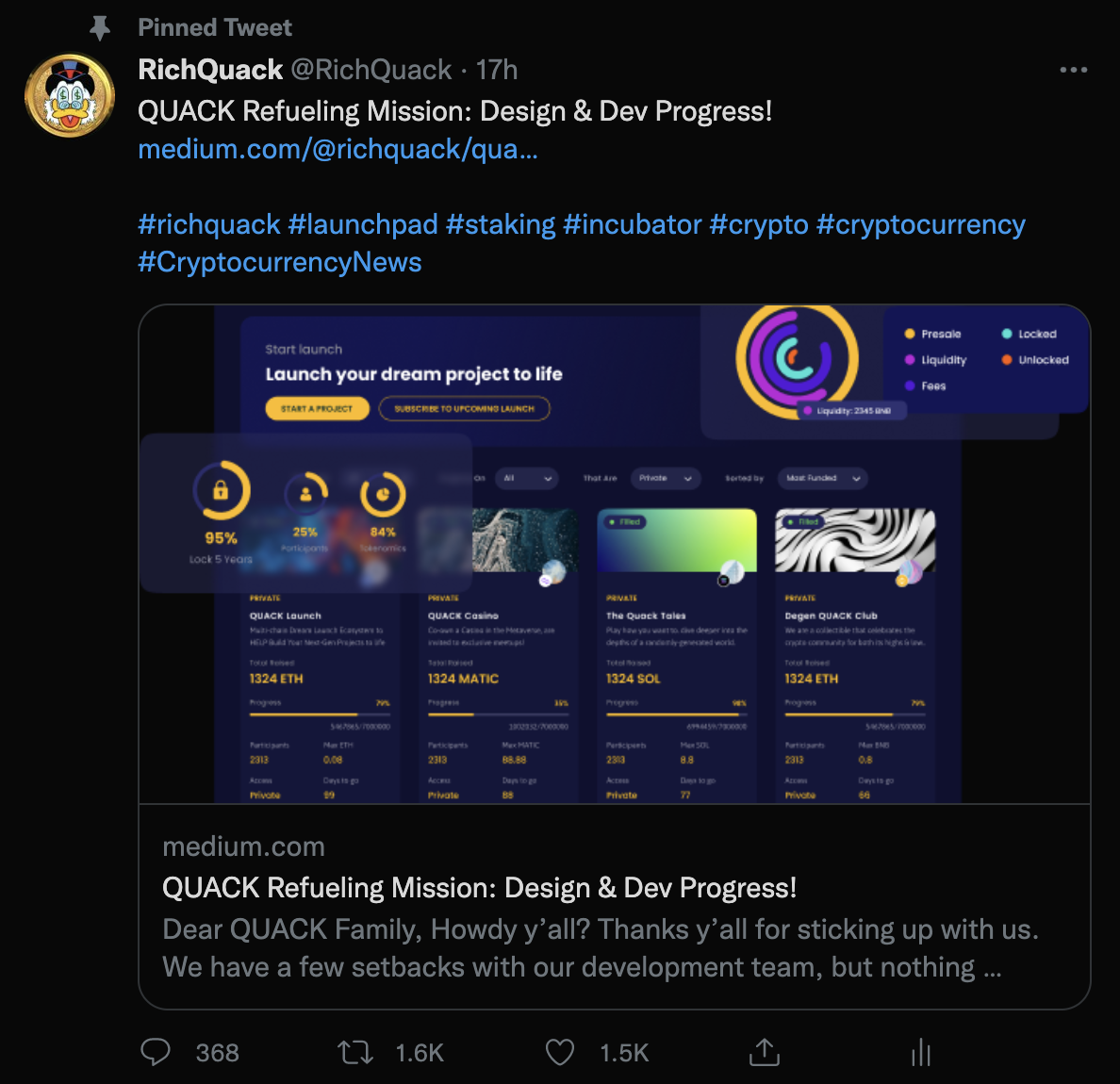 As you can see from the screenshot above, their twitter engagement is very amazing. Something big is coming. This is not Financial Advice, but writer is currently loading up his bag with QUACK Token.

Here are some more Infos about QUACK / Richquack.com
Join RichQUACK telegram group:
Disclaimer: This article is provided for informational purposes only. It is not offered or intended to be used as legal, tax, investment, financial, or other advice.