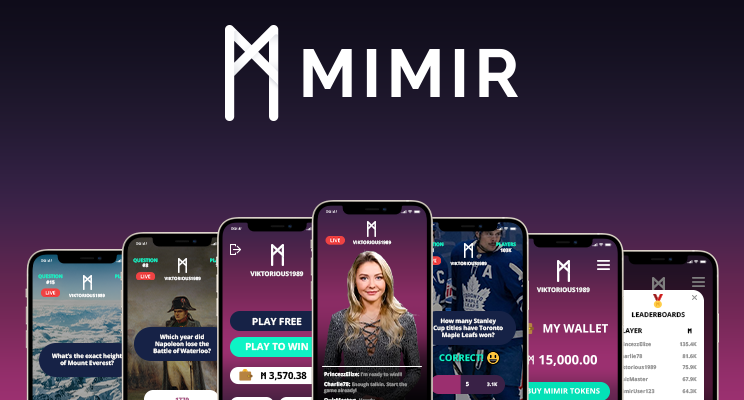 You've heard the phrase that community is everything. Well, perhaps not everything, but the community is extremely important for any project in today's world.
Social media has accelerated the building of communities and teams like the world have never seen before. Communities are a vital component of an ecosystem where the winners are many, instead of just a few. Incentives of one kind or another that reward members for participating in a community are needful for the expansion of that community.
Let's look Looking at some examples:
There is the story of PayPal. While this is old news now, less than two decades ago Elon Musk and Peter Thiel oversaw the boom of this new startup with a single idea, long before it had 361 million users across the world.
Being able to send money faster by linking emails together made for a superior user experience in the field of personal finance, but the problem was that the network and the service were only useful to the degree that there were existing users. A new idea - pay people to join and invite friends. The company invested and lost millions to build its user base before it was able to collect any fees. The rest is history.
In the more modern world of cryptocurrency, new projects and tokens may have a great idea, but without a community, they are unlikely to increase in value. The reverse is also true, all of the most recent crypto successes have strong, growing communities on Twitter and Telegram. Just looking at the Twitter community, each of the following projects has had massive success over the past year:
Binance - 5.1 million followers
Polygon - 706,000 followers
Solana - 672,000 followers
OpenSea - 427,000 followers
Mimir, which is the world's first trivia game built on the blockchain and that has its cryptocurrency token. Mimir plans to build its Twitter, Discord, and Telegram communities but it also has another element up to its sleeve: live streaming.
There is a long history of successful trivia games: Jeopardy, The Price is Right, and Trivial Pursuit to name a few examples. These were all televised. In today's world, streaming services have replaced television is attracting huge audiences. Netflix (209 million) is the king of the mountain but competitors like Disney Plus (116 million) are quickly building huge audiences as well, showing the popularity of this medium. Mimir seeks to make live streaming on its app and website rapidly grow its community, which will, in turn, grow its value to new members joining and participating.
The Mimir app will host live-streamed events where users will be able to compete in live quizzes, interact with the community and win big prize pots of Mimir tokens which will be distributed between all the winners. The goal is to rapidly build a vibrant and interactive community that enhances the user experience to provide sustained growth to the ecosystem.
Game Features:
Here's a look under the hood for more details of the game system itself:
TOURNAMENTS
The main attraction in the Mimir Quiz app will however be the live-streamed
quiz tournaments. Users from all over the world will be able to join daily quiz tournaments broadcasted live from our HQ in Stockholm, Sweden. The live tournaments are a super exciting and social experience that tests your knowledge on a wide variety of topics. Just like HQ Trivia, it is a knock-out game with 10–15 questions where the ultimate goal is to make it all the way through to be one of the winners that share the winnings from the prize pool.
1-vs-1
The 1-vs-1 game mode will introduce a version of the popular round-based trivia game that has been around for ages in mobile games. The game consists of five rounds with three questions in each round. Anytime during the day players can duel it out 1-vs-1 against random opponents or with friends and family
PLAY FREE
Just like the name reveals, all users can enjoy the fun quiz games and by doing so get rewarded for their playtime, achievements and for completing tasks. Mimir Tokens are distributed on a regular basis from our reward pool to the users connected Metamask wallet.
PLAY-TO-WIN
If you want to add an extra spice to your quiz game experience then our playto-win mode is the right fit for you. In this game mode players can stake Mimir Tokens before entering a 1-vs-1 game to build up a prize pool to compete for with an opponent. Players also pay an entry fee when registering for our bigger live show tournaments.
Contact
You can connect with Mimir across social media and the web:
Twitter | Telegram | Website | Whitepaper | Discord
Disclaimer: This is a sponsored press release, and is for informational purposes only. It does not reflect the views of Crypto Daily, nor is it intended to be used as legal, tax, investment, or financial advice