Lendingblock, the institutional grade lending platform, opened its doors today to the retail lending and borrowing market. The retail part of the platform is an extension of the institutional lending platform, one of the first to be regulated by the Gibraltar Financial Services Commission (GFSC).
There is much competition in the lending and borrowing space with the likes of Celsius, BlockFi, Nexo and co. all vying for those customers. Not an easy space for a newcomer. However, Lendingblock has been around since 2017 and has quite some experience and novel offerings to add to the crypto lending scene.
The company was granted its Distributed Ledger Technology License back in August 2019. No small achievement when you factor in that the GFSC sets the bar at a very high level for those looking to achieve this license.
Lendingblock's foray into the retail market will be viewed with some interest, given that the platform is offering some very competitive rates that compare favourably across the competition.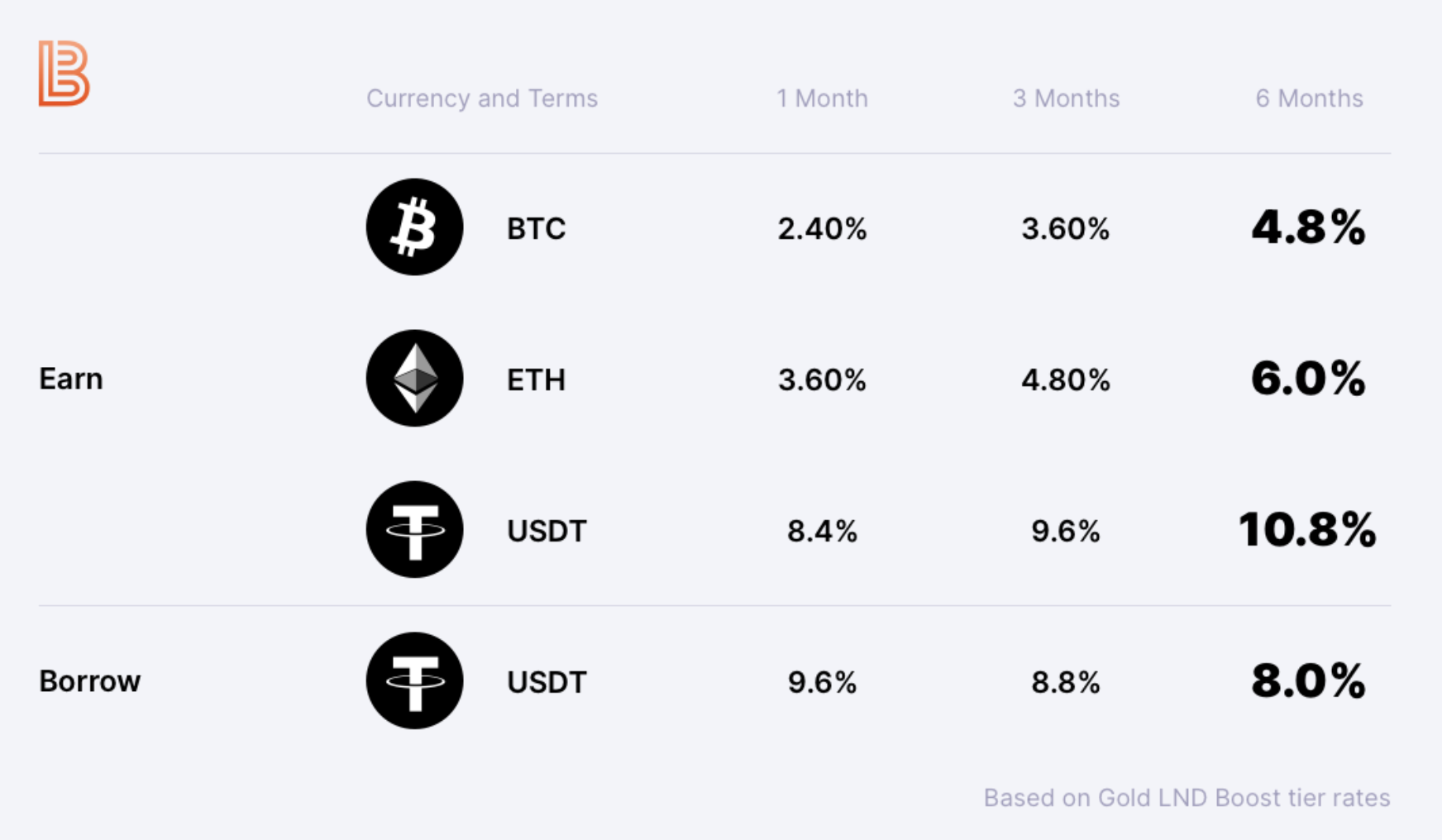 Besides the fact that Lendingblock offers the security and trust which comes with a platform built for institutional grade customers, retail customers will also be attracted by these rates, the best of which Lendingblock has managed to offer by locking the investor in for up to 6 months.
Steve Swain, CEO, Lendingblock, said of the launch:
"Today is a significant milestone for Lendingblock, but more importantly for many individuals who have been unable to access trusted and transparent financial services. We believe that there is no reason that people should not benefit from the same infrastructure standards expected by regulators, insurers, and professional institutions, and we are very pleased to bring the platform we built for the big boys to a much wider audience."
On the subject of marketing, the platforms in this sector have very different strategies. On the one hand, Crypto.com has spent big in gaining partnerships with Formula One and European soccer teams, while Celsius is fairly unique in that it spends very little on marketing, preferring to attract new investors by recommendations.
Steve Swain had this to say on the Lendingblock marketing strategy:
"I've always believed if the product is good, it sells itself, but if the product is great, users sell it for you. Our users are our greatest advocates, as well as our greatest advisors. We will be rolling out referral programs that encourage and reward this word-of-mouth. Importantly, we listen to our users: the LND token gives them a voice in deciding what to prioritise as we develop the platform further."
Lendingblock recently announced the licensing of its institutional grade platform to Eqonex, a NASDAQ listed company. Eqonex will service institutional clients in the crypto space such as funds.
Disclaimer: This article is provided for informational purposes only. It is not offered or intended to be used as legal, tax, investment, financial, or other advice.