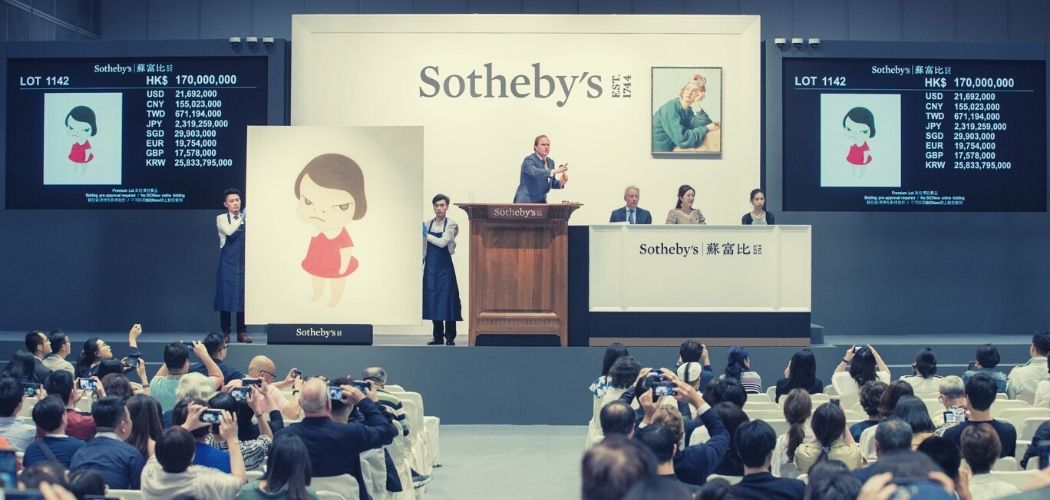 Art auction house Sotheby's has announced the launch of its own NFT marketplace called the Sotheby's Metaverse. Powered by Mojito, the Sotheby's Metaverse marketplace is all set to go live from October 18.
It will feature specially curated NFTs for sale using ETH, BTC, USDC, or fiat currencies. Dynamic auctions and minting generative artworks will also be possible soon.
Latest NFT Marketplace: Sotheby's Metaverse
Although multiple crypto exchanges have started their own NFT marketplaces, Sotheby's will be the first auction house to do so. A collection of 53 NFTs from 19 collectors like Praksy, j1mmy.eth, and Paris Hilton, called Natively Digital 1.2: The Collectors, are the first listed sale on the Sotheby's metaverse marketplace.
For Sebastian Fahey, Sotheby's MD of Europe, Middle East, and Africa, it was important that the auction house continue exploring further into the NFT space.
"When Sotheby's first entered the world of NFTs earlier this year, it was immediately clear that we had so far only scratched the surface of the potential of this new medium — and of NFTs. For me, this latest market innovation is one of the most fundamental and exciting yet, and we are in a unique position at Sotheby's to apply our expertise and curation to the burgeoning world of art for the digitally native generation."
Digitizing Art Auction Houses As NFT Marketplace
The marketplace allows interested buyers to create an account and choose one of the many avatars created by famed digital artist Pak. Account-holders can then place bids and make direct purchases uses USD, BTC, ETH, or other cryptos. The team has also launched a Discord server for Sotheby's Metaverse, where interested parties and fans can stay updated about the latest collections on the marketplace.
Sotheby's co-head of Digital Art Sales, Hong Kong, claims that the team identified that they were uniquely positioned to bridge the growing NFT ecosystem with the traditional art world.
He quoted,
"Since then, we have spent months exploring every aspect of the digital art landscape, aligning with some of the most influential minds of the NFT movement to architect a custom marketplace that prioritizes curation and customization. It is exciting to be able to introduce Sotheby's Metaverse to the world and continue to build upon this shared vision for the future of all digital art."
Previously, In NFT News
Sotheby's has hosted multiple NFT auctions in 2021. The first collection, titled "Fungible Collection," was another Pak collaboration and raised around $17 million in sales. However, the most iconic NFT sale at Sotheby continues to be the 101 pieces from the Bored Ape Yacht Club collection, which sold for a record amount of $24.4 million.
Disclaimer: This article is provided for informational purposes only. It is not offered or intended to be used as legal, tax, investment, financial, or other advice.