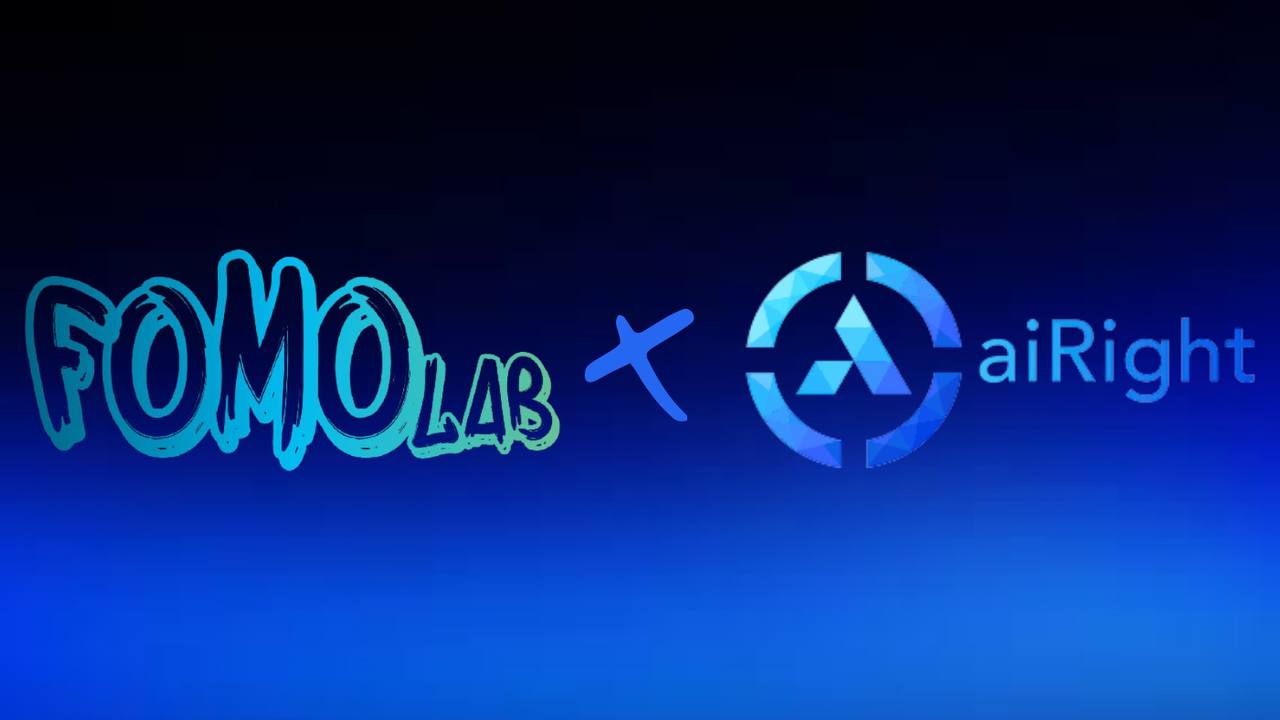 London, United Kingdom, May 28th, 2021. With Fomo Lab's recent exponential growth in the space, they are thrilled to announce their new partnership with Oraichain, the world's first AI-powered oracle and ecosystem for blockchains. This also comes in line with the launch of aiRight, which will utilise Oraichains core AI technology for NFTs (non-fungible tokens) that will be integrated into Fomo Lab's platform.
Fomo Lab is the leading platform in revolutionizing NFTs and how they are used, and Oraichain is the world's first AI-powered oracle and ecosystem for blockchains. This mutually beneficial partnership will optimise the mass distribution and adoption of NFTs, they will also work closely together to deploy unique AI Oracle services.
"I'm excited to see the adoption of Oraichain's AI Oracle technology and to aid in the creation of the Fomo Lab NFT Verification Platform. In addition, Oraichain will support the Fomo Lab ecosystem by ensuring that aiRight DeFi and Gallery opportunities are readily available to its users. This partnership will start a mass adoption of emerging technologies to the NFT space." Dr. Chung, CEO of Oraichain.
Fomo Lab CEO and co-founder Pixasso stated:
"We are very excited for this partnership and the launch of aiRight. I think it will be a gamechanger for all of us. We have a lot of really cool NFTs coming to The Avenue, so we're looking forward to integrating this new technology."
Fomo Lab is a complete suite of DeFi NFT platforms, a management company, and creation studio. This partnership will allow both Fomo Lab, and Oraichain to add value to all their platforms while moving towards their mutual goal of promoting mass adoption and distribution of NFTs.
About Oraichain
Oraichain is the world's first AI-powered oracle and ecosystem for blockchains. Oraichain data oracle platform aggregates and connects Artificial Intelligence APIs to smart contracts and regular applications. Founded by Dr. Chung Dao, Oraichain's mission is to be the portal between AI and blockchain technologies, serving as a foundational base for the creation of a new generation of smart contracts and Dapps leveraging AI technologies, aiming to revolutionize the AI, DeFi, and Blockchain industries.
About Fomo Lab
Fomo Lab is the leading platform revolutionizing the way non-fungible tokens (NFTs) are used. The platform can be used for storing, curating, and exchanging one-of-a-kind digital collectibles and NFTs built on the Binance Smart Chain (BSC). The native token, $FOMO, will be used as the platform's payment method, also used to reward buyers and sellers on all transactions. The platform is centred around the theme of celebrities, artists, musicians, athletes, other forms of talent, auctioning physical and digital assets with a mission to pioneer mainstream adoption. For more information about Fomo Lab, visit https://fomolab.io/.