Tokyo-based video game maker Nexon has announced that it has bought $100 million in Bitcoin. Nexon is the first Japanese company to add Bitcoin to its treasury.
Earlier this morning Nexon made the announcement, stating that it had purchased 1717 bitcoins at an average price of $58,226. It joins the likes of MicroStrategy and Tesla which also bought bitcoin to add to their treasuries.
Owen Mahoney, president and CEO of Nexon said:
"In the current economic environment, we believe bitcoin offers long-term stability and liquidity while maintaining the value of our cash for future investments," And, "Our purchase of bitcoin reflects a disciplined strategy for protecting shareholder value and for maintaining the purchasing power of our cash assets,"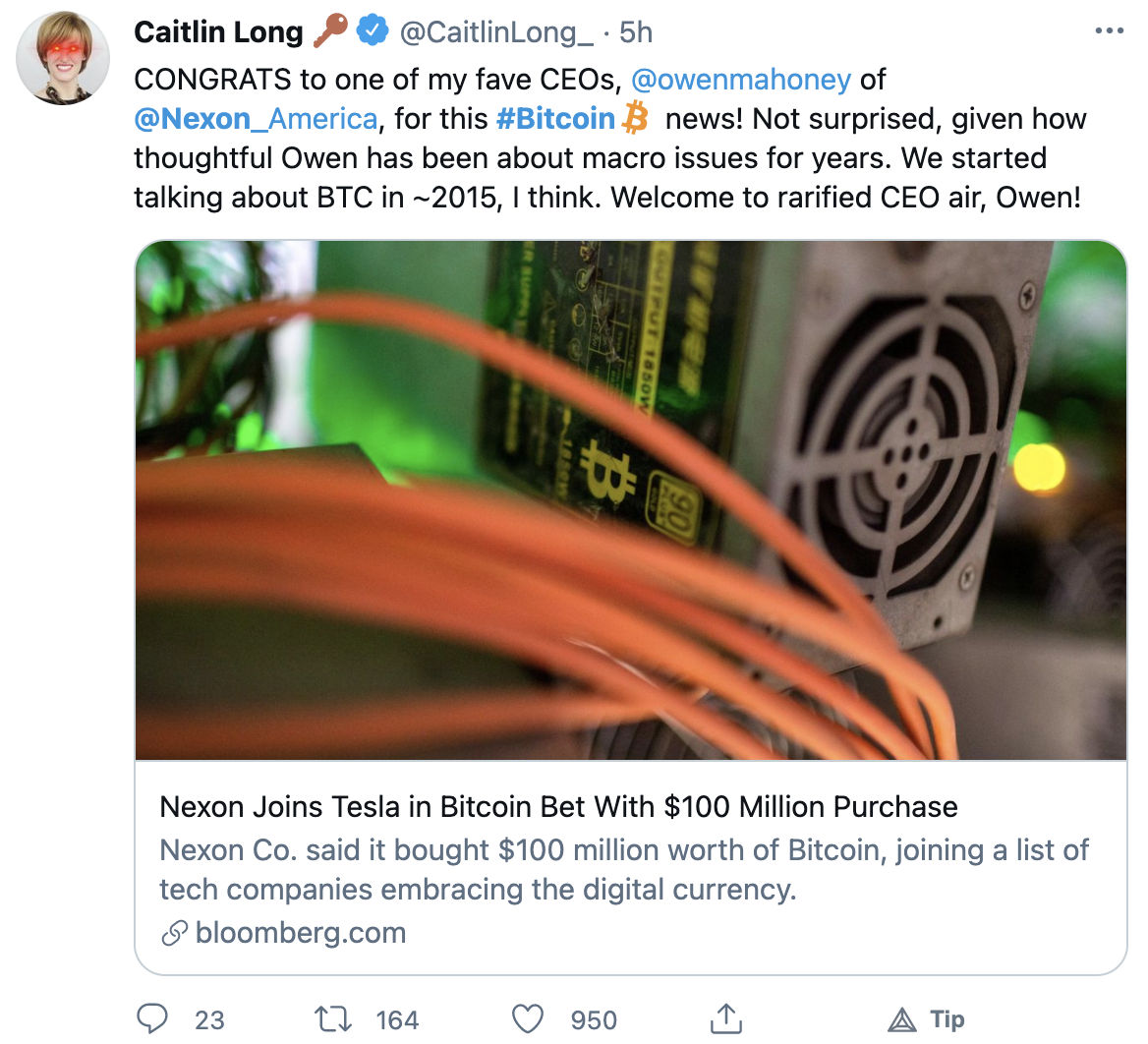 In a Medium article Mahoney shared his views as to why his company had decided to buy the bitcoin. He said that Nexon held a lot of "intangible assets" such as sophisticated technologies utilised in their virtual worlds.
He said that his company had a lot of cash in the bank, which in the current low interest rate environment was able to generate very little return from lending out.
Given the massive money printing being carried out by the US government, leading to a potential debasement of currencies, Nexon pinpointed BTC as the best asset to retain its value.
Disclaimer: This article is provided for informational purposes only. It is not offered or intended to be used as legal, tax, investment, financial, or other advice.