With around $930 million in Ether options expiring tomorrow, there could well be a lot of pressure on the Ethereum price, perhaps causing it to retest the $2500 support.
As Ethereum continues its inexorable move upwards, a price of $3000 is in sight. However, as it passes its current price point and new high of $2768 on its way to the round figure of $3000 in front of it, it has a certain options expiry tomorrow – the same day that the monthly candle closes.
Around $930 million in options will expire tomorrow. One particularly large segment of this ($430 million) will expire on the Deribit exchange, where there is a hefty open interest amount of $4 billion.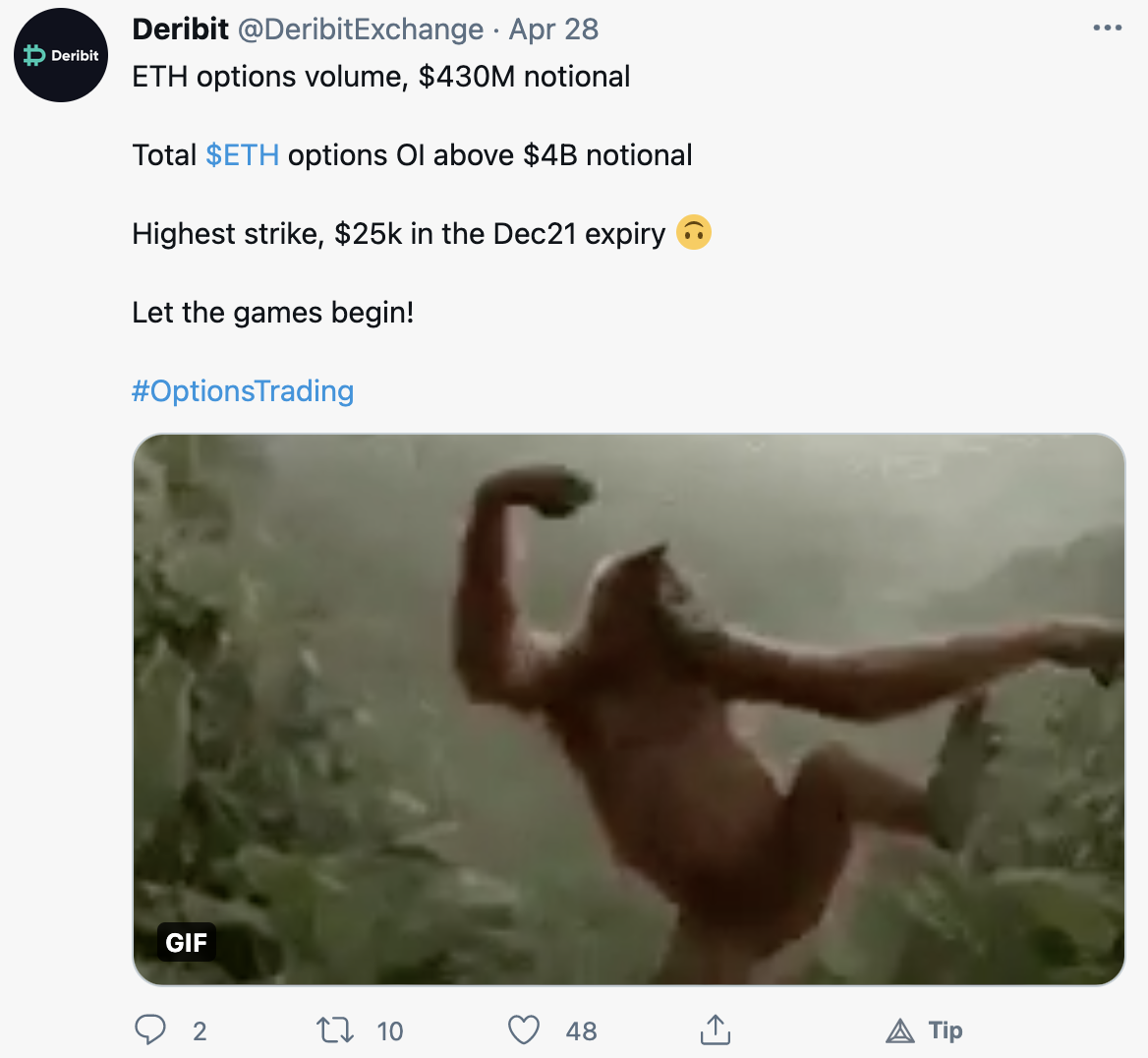 Given these circumstances, it wouldn't be odd to see Ethereum make a healthy retest of the support at $2500 before making its way onwards and upwards.
Ethereum is generally continuing to make ground across all fronts. The ETH 2.0 contract has increased over time and now has more than 4 million Ether locked inside, a value of nearly $10.5 billion at the current Ethereum price.
Institutions, funds, and retail investors all obviously feel that Ethereum holds significant value for the future given how much is being locked up. $4 million Ether locked away in the ETH 2.0 contract equates to around 3.5% of the circulating supply. This should also act as an upward impetus to the price.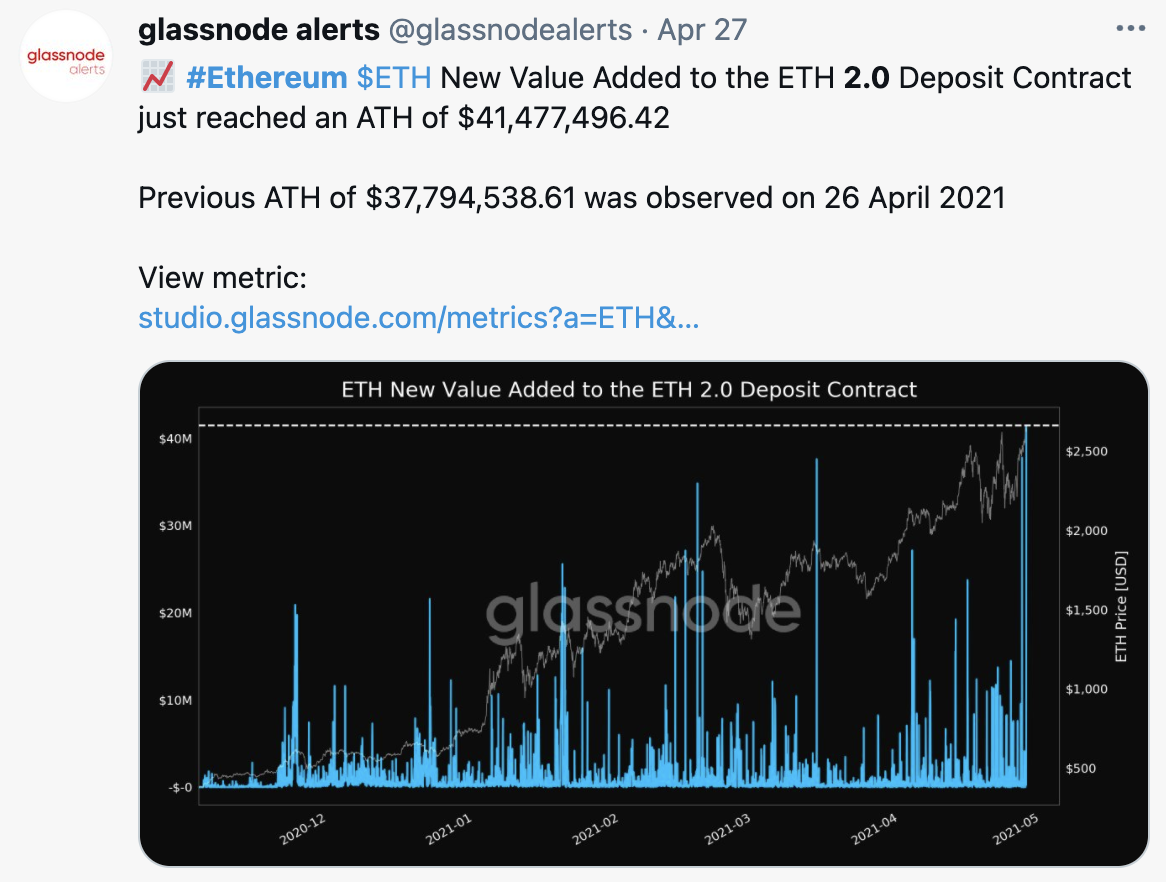 All this positivity for Ethereum comes at a time when gas fees continue to be much higher than on most blockchains, and exponentially higher on some. Investors must have a lot of faith that this situation will be addressed as Ethereum transitions to POS.
Disclaimer: This article is provided for informational purposes only. It is not offered or intended to be used as legal, tax, investment, financial, or other advice.