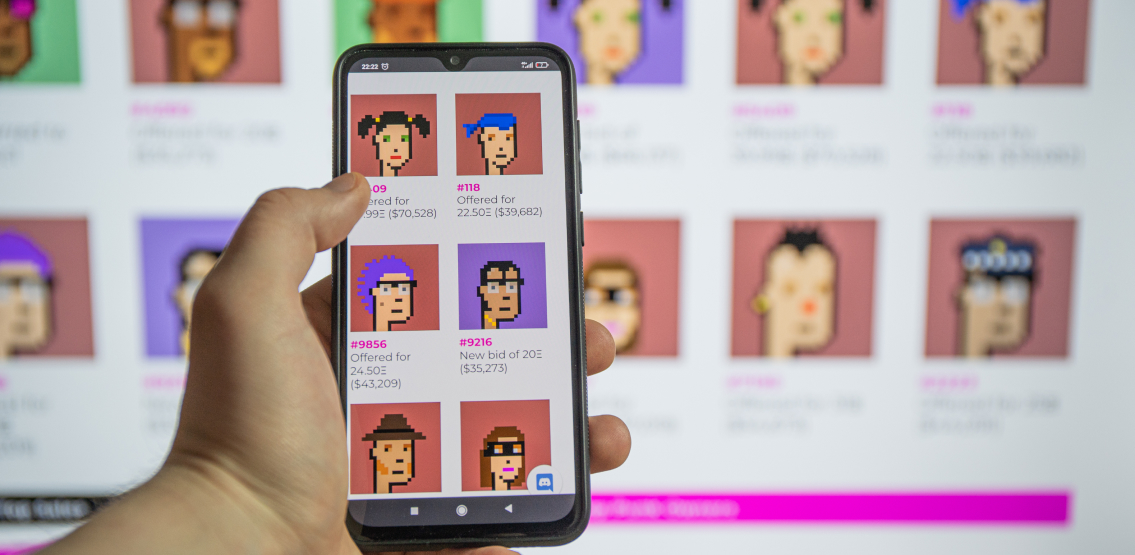 Following the success of Beeples The First 5000 Days, Christie's auction house will now be auctioning a set of nine CryptoPunk NFTs for a starting price range of $7-$9 million.
CryptoPunks are a series of 10,000 unique collectible characters that were the first NFT to be presented on the Ethereum blockchain that powers most art and digital collectibles. Nine of these unique collectibles will be auctioned on May 13th through Christie's auction house as part of their 21st Century Evening Sale live stream auction.
Matt Hall and John Watkinson are the owners of American studio Larva Labs which was responsible for the creation of the 8-bit-style pixel art Crypto Punk NFTs.
In a Christie's interview, the owners of Larva Labs commented on the unique style of their collectible characters:
"They needed to be a collection of misfits and non-conformists.The London punk movement of the 1970s felt like the right aesthetic."
As all 10,000 were bought when they initially listed, nine of the owners personal collection will be auctioned off. The total value of all CryptoPunk NFTs sold so far is equal to a staggering $280.22 million.
Earlier this year, the prestigious Christie's auction house sold their first purely digital NFT, which came in at a staggering $69,000,000. Unprecedented for an NFT sale. Noah Davis, the specialist in Post-War & contemporary Art at Christie's, led the Beeple sale and will also be the lead for the CryptoPunk auction. Davis commented on the unique nature of this particular auction:
"The CryptoPunks are the alpha and omega of the CryptoArt movement, this is a historic sale"
While anyone can access a composite image of each CryptoPunk character going up for sale, there will only be one owner of each digital collectible. And while there are 10,000 Crypto Punks in existence, some are worth more than others. For example, CryptoPunk 365 is one of nine 'alien punks', and the only one to be auctioned with a sub 1000 series number.
If the earlier Beeple Christie's sale is anything to go by, this live stream auction is likely to bring NFTs further into the limelight, and provide owners Hall and Watkinson with a lucrative opportunity that will cement their CryptoPunks into contemporary art history.
Disclaimer: This article is provided for informational purposes only. It is not offered or intended to be used as legal, tax, investment, financial, or other advice.