With a direct listing on the NASDAQ stock exchange coming very soon in April, Coinbase has a lot to do in order to make up ground on Binance, the number one centralised exchange on trading volume. A narrow choice of cryptocurrencies and a hostile US regulatory landscape are just two issues Coinbase will need to remedy if it wants to make up that ground.
In an article this morning by Seeking Alpha, the case was laid out for a "bumpy path" facing Coinbase. This is in contrast to high expectations of a huge valuation as Coinbase lists on the NASDAQ this coming month.
One of the main problems facing Coinbase is the far from friendly stance of the US regulatory authorities on what can be listed. This has led to Coinbase only managing to list a relatively small number of coins in comparison with its competitors. In fact, Coinbase with only 50 coin listings, is the second least in the top 10 ranking Cryptocurrency spot exchanges.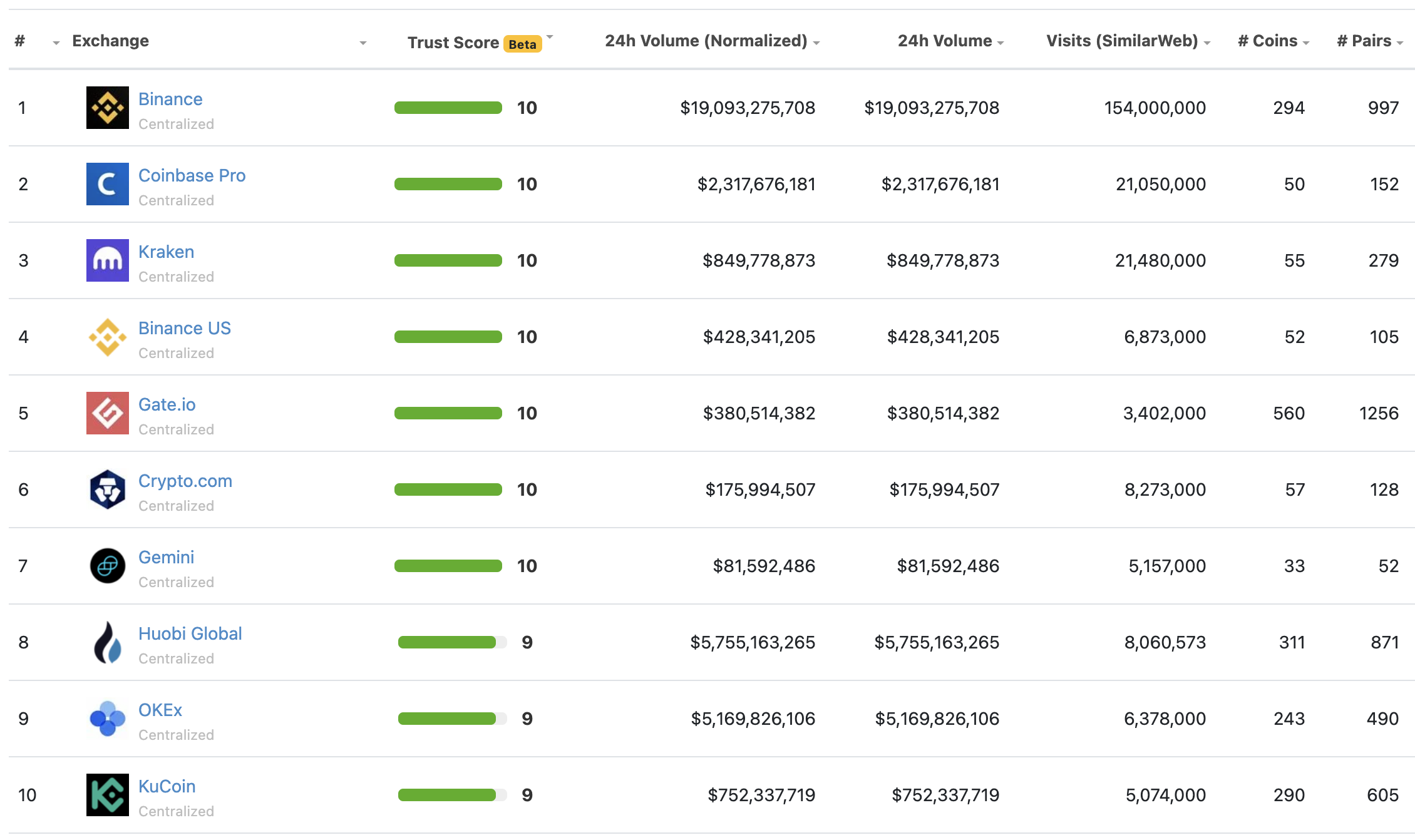 Source: Table taken from Coin Gecko
Traders like the opportunities that arise with new coin listings. With Binance providing almost 6 times as much variety, CZ's exchange is certainly winning one of the races there.
The regulations are even preventing listings of some of the large cap coins. These provide large volumes for exchanges and could be considered a must for attracting traders. DOT (Polkadot) is not supported and XRP (Ripple) is send and receive only.
On another very important front, Coinbase is a centralised exchange and therefore has to jump through so many more hoops than a decentralised exchange such as Uniswap. The leading decentralised exchange "recorded a volume of $58 billion last year, up 15,000% from 2019". Given that Uniswap only launched in late 2018, its trading volume has already surpassed Coinbase which launched in 2012.
Even the centralised exchange Binance is way ahead of Coinbase on most counts. If you add options, margin and other services to Binance's spot trading volume in 2020, you have the figure of $1.7 trillion, a 2800% increase from the previous year. The Coinbase figure for comparison in 2020 was $445 billion in trading volume, only a 39% increase on 2019.
For sure, Coinbase should have a successful listing on the NASDAQ and will receive a huge valuation. However, the market will see how its competitors are doing and their comparatively large edge. Unless Coinbase can innovate and start reducing the gap then perhaps the future might not seem so bright.
Disclaimer: This article is provided for informational purposes only. It is not offered or intended to be used as legal, tax, investment, financial, or other advice.