In breaking news this morning, Visa has announced that it will pilot settlement of payments with USD coin on the Crypto.com platform and that it will expand this to other partners later in the year.
An exclusive Reuters article revealed that USDC will be the means of payment settlement and that this is yet another step in the direction of mainstream adoption of cryptocurrencies.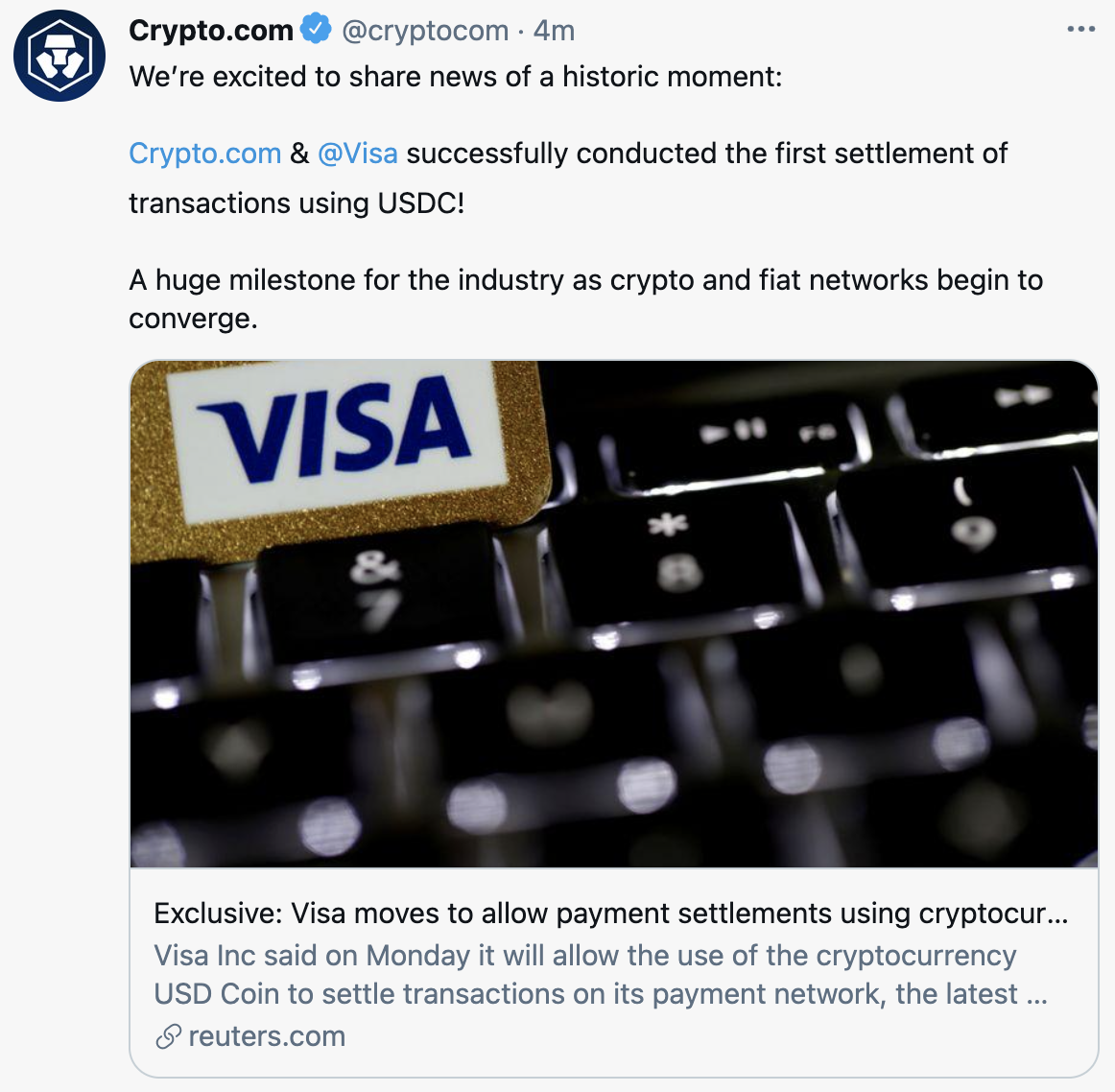 The move by Visa cuts out a stage in the process of settling, whereby a cryptocurrency platform is obliged to deposit fiat into a bank account which then gets wired to Visa at the end of the day. The rigmarole involves third parties and fees that make the process costly.
Visa says that the first transaction was completed this month. A recent partnership with the digital asset bank Anchorage allowed Crypto.com to send USDC directly to Visa's ethereum address at the bank.
The Head of Visa's Crypto division, Cuy Sheffield said:
"We see increasing demand from consumers across the world to be able to access, hold and use digital currencies and we're seeing demand from our clients to be able to build products that provide that access for consumers,"
Other major financial institutions are also making big moves into cryptocurrency. BNY Mellon, BlackRock, and Mastercard have made news lately with their own cryptocurrency ventures.
2021 has only just got underway, and cryptocurrency is surging. We await the rest of the year with bated breath.
Disclaimer: This article is provided for informational purposes only. It is not offered or intended to be used as legal, tax, investment, financial, or other advice.