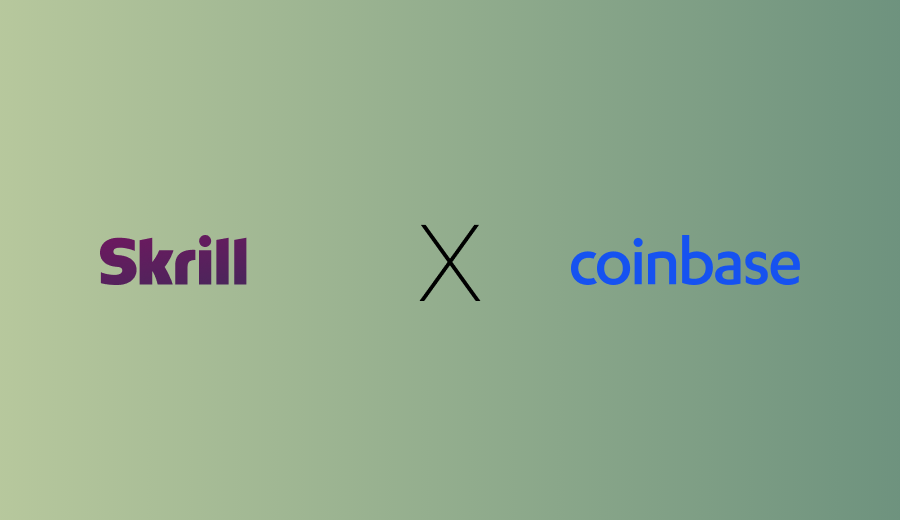 The specialized payments platform announced today that its Skrill digital wallet has expanded its cryptocurrency offering to the U.S. The expansion fulfills a partnership with Coinbase, a digital currency and cryptocurrency exchange platform.

With the deal, Skrill will receive a new cryptocurrency white label solution provided by Coinbase, enabling the wallet to expand its services across 37 states and US territories. Skrill's crypto offering was first launched in 2018 and is available in over 30 countries. The new US expansion states included in the first phase of the expansion are Georgia, Illinois, Michigan, Ohio, Tennessee, Texas, Virginia, Washington, D.C., Washington state, and Puerto Rico, among 27 other states.

Through Skrill's integration with the Coinbase platform Skrill users in the included states may use the digital wallet to instantly buy and sell cryptocurrencies such as Bitcoin, Bitcoin Cash, Ethereum, and Litecoin.

Paysafe's U.S. partner, Coinbase, is currently under review by the United States Securities and Exchange Commission (SEC) after filing for direct listing, instead of an initial public offering. This listing has registered some 114,850,769 Shares of Class A Common Stock via Nasdaq. It is the largest US-based crypto exchange by volume, with about $1.5 billion in daily trade volumes on average.

Brett Tejpaul, Head of Institutional Trading at Coinbase, commented: "As we focus on building the crypto-economy, we look to partner with leaders like Skrill who can white-label our turnkey solution to provide and support digital assets to their clients without having to learn the nuances of building a crypto exchange." Coinbase is an existing Skrill liquidity exchange partner in Europe.

Aside from fiat, Skrill users may also use BTC to buy up other cryptocurrencies enabled on the platform, resulting in fewer overall transactions and lower related fees. However, Skrill notes that only deposits made with ACH (automated clearing house) can be used for its cryptocurrency services in the meantime.

"U.S. consumer interest in cryptocurrencies and cryptocurrency trading is stronger than ever, so we're delighted to better serve our customers' needs by launching our Skrill crypto offering in the country in partnership with Coinbase. Powered by Coinbase's sophisticated platform, our crypto offering is just Skrill's latest U.S. move to provide consumers with a best-in-class digital wallet," shared Lorenzo Pellegrino, CEO of Skrill, NETELLER, and Income Access at Paysafe.

Disclaimer: This article is provided for informational purposes only. It is not offered or intended to be used as legal, tax, investment, financial, or other advice.