Tampa Bay Buccaneers Rob Gronkowski (Gronk) sold his NFT card collection on OpenSea for $1.6 million. The auction began last Thursday and finished on Sunday. All 349 digital collectable cards were sold.
The collection consists of 4 different cards showing Gronk scoring touchdowns. They are all digitally hand-signed. The set also includes the ultra-rare Rob Gronkowski career highlight refractor NFT.
This one card sold for $416,000 in an auction that begun on Thursday and culminated on Sunday. Ownership of the card gives access to a private beach party organised by Gronk. It also grants attendance at one of his NFL games.
The Gronk NFT sale was the first such sale by an NFL player and it is thought that given its success other players may well follow his lead. In fact, Patrick Mahomes, quarterback for the Cansas City Chiefs has a collection of NFTs that will be launched in the near future.
It remains to be seen if this collection will do as well as that of Gronk's. If more players were to jump on the band wagon and release their collections then this might well start to dilute the prices that they will fetch.
The NFL itself may well look to get involved and sign a deal, just as happened with the NBA and their deal with the Dapper Labs NBA Top Shot collectables.
NFT sports cards are very much in vogue at the moment and entrepreneurial individuals and companies have seen the potential and are already exploiting this trend.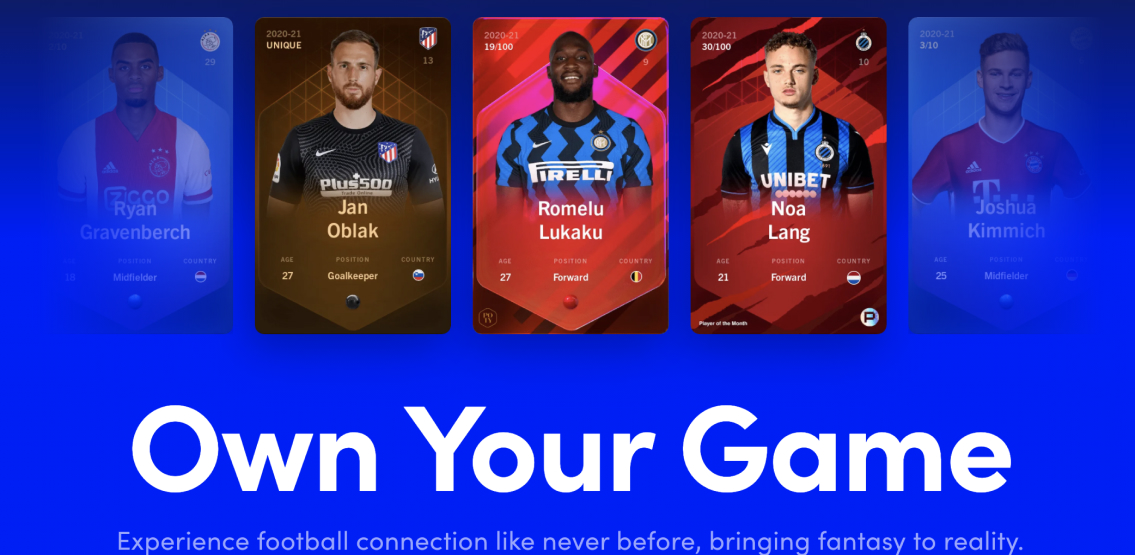 In the world of fantasy football (the soccer variety) Sorare recently raised $50 million in a series A funding round. The company has moved quickly and has signed up 126 soccer clubs including the likes of Liverpool, Juventus and Paris Saint-Germain.
Chiliz and Socios.com have also partnered to form a platform for fans to buy tokens that give them votes in polls and in factors relating to the teams they support. Fan tokens can be collected and traded among supporters.
Disclaimer: This article is provided for informational purposes only. It is not offered or intended to be used as legal, tax, investment, financial, or other advice.