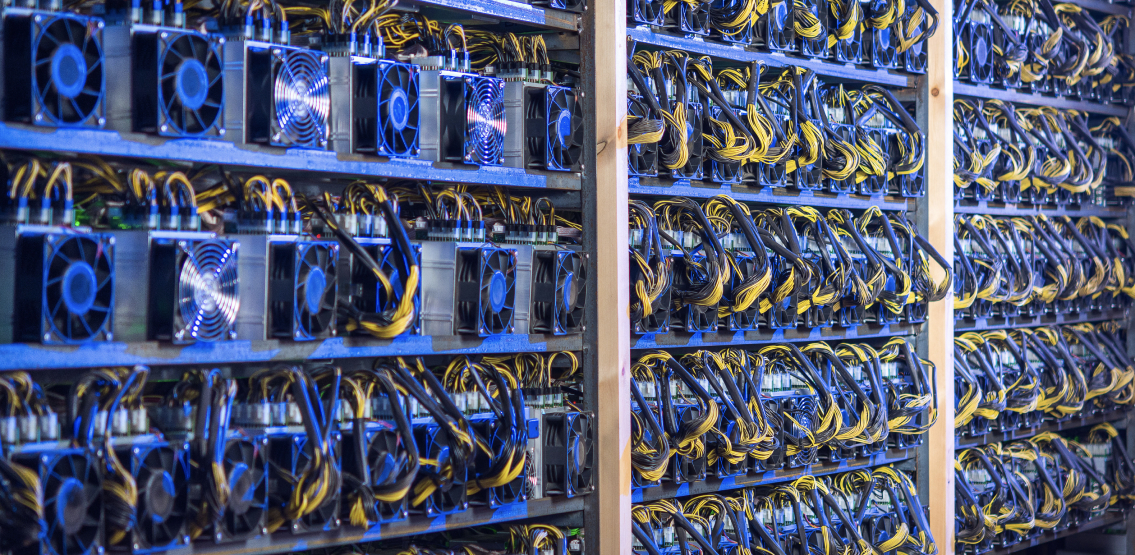 Argo Blockchain has announced a collaboration deal with ePIC Blockchain Technologies, which could see the billion dollar company soaring to new heights in the fourth quarter of this year.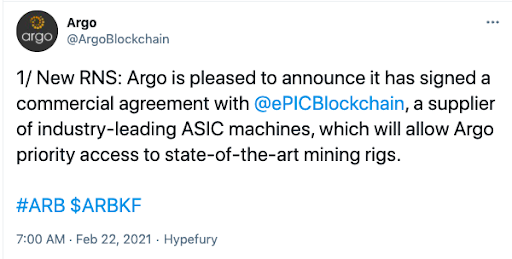 As the only cryptocurrency mining company listed on the London Stock Exchange, and with a market cap that has recently surpassed the billion pound mark, Argo Blockchain looks set to continue to contribute to the growth of blockchain technology.
The mining company ARB has had a meteoric rise, in line with the recent successes of Bitcoin, and cryptocurrency's overall increase in popularity across the globe. The British blockchain company, went from having a share price of 11p a couple of months ago, to a whopping 265 GBX today.
ePIC technologies is one of the top industry ASIC design firms that has delivered solutions to companies like Nintendo, Google, Microsoft, and AMD, to name but a few. ePic creates semi-conductors and rigs for blockchain mining, and in its recent deal with ARB will provide them with priority access to ASIC mining machines.
Argo has agreed to an initial purchase of US$8 million worth of mining rigs, with priority on future production of ePIC mining rigs in 2021/2022. This commercial supply and collaboration deal with ePIC will further the technical capabilities of Argo's mining operations. Argo chief exec Peter Wall remarked:
"By working with a world-class supplier of ASICs at the development and [research & development] phase to collaboratively create machines to our own specification, it will only further our technical capabilities and efficiency in our mining operations"
In a YouTube video this morning, Wall updated his shareholders on the signing of this commercial agreement between ePIC and Argo, noting "these machines that we're going to be getting from ePIC, were expecting to be really profitable".
The Argo chief technical officer Perry Hothi also commented that they will be collaborating in the development and testing of future products.
"This will be a game changer for Argo and ePIC. We are excited with the synergy between our teams[...]With the expertise ePIC brings on the chip side and the mining expertise of Argo, we truly believe this will enable us to be at the cutting edge of mining, from chip to data centre."
As blockchain mining companies such as Argo continue to make moves in the fintech sector, large scale cryptocurrency mining looks like it is set to expand vertically. With Bitcoin reaching a new high, and the demand for crypto driven by corporate diversification and alternate asset allocation strategies, investment in crypto mining is responding in turn and continuing to rise.
Disclaimer: This article is provided for informational purposes only. It is not offered or intended to be used as legal, tax, investment, financial, or other advice.