Thanks to the massive popularity and growth of DeFi, the value of Ethereum has shot up to two-year highs. As of recently, DeFi is attracting a lot of attention, particularly from United States and European investors. Projects in China, South Korea, and Japan, however, are the real digital currency megaliths, with a high probability to attract significant investor interest in the next few years. And as these projects gain traction in their countries and internationally, savvy crypto investors seeking to capitalize on bullish sentiment are keeping a close eye on projects with a winning advantage.

Bitlink is a DeFi project launched by Mr. Watanabe. Watanabe is a former employee of KDDI, a top Japanese telecommunications corporation. According to the official Bitlink page, their project will provide basic functions such as deposits, remittances, and loans. Additionally, it will host advanced applications such as those that focus on aggregation and automatic optimization.
There are two angles to consider when it comes to building trust around the Japanese-owned Bitlink. First, Japan is a country famously known for its deep-rooted traditions centered around honor, hospitality and morality. Japanese digital currency exchange, Coincheck, suffered a $500 million dollar hack back in 2018. Coincheck paid it forward and compensated all of their users as a result; it's leadership earned the respect of users and the crypto industry as a whole for their dedication to doing the right thing. It is critical to know that the company to which you entrust your assets with is trustworthy when it comes to investing your assets to DeFi.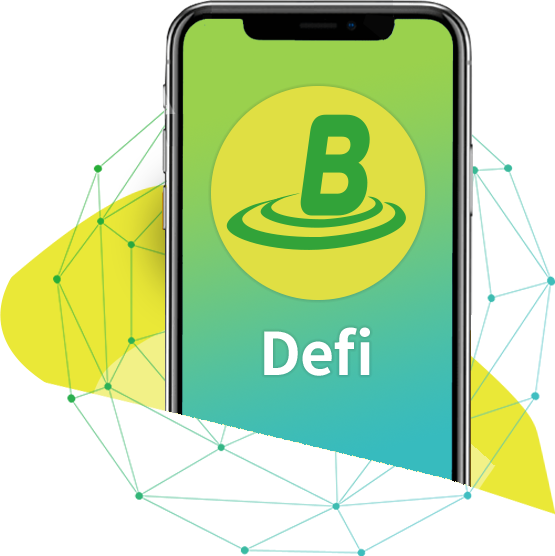 The second angle to consider with Bitlink is the people running the operation. Konno is listed as an advisor on the Bitlink team. He has a rich leadership history focused around mergers and acquisitions at SoftBank, was the CEO of digital currency exchange, Liquid Global, and is currently the Japanese representative for crypto mining giant, Bitfury.
Bitfury is one of the world's most influential blockchain exchanges with, both, hardware and software businesses. It is also one of the world's leading Bitcoin miners, and was named one of Forbes' 50 FinTech companies to watch in the world for two years in a row. Mr. Konno has spent his career deeply involved in the financial and Crypto industries during critical moments in recent history. His strategic vision and history of strong leadership brings great potential of growth for Bitlink in the newly-born DeFi market.
Representatives from Bitlink were interviewed recently regarding their business partnership with Bitfury. They were asked to provide more details around the strategic alignment.
"Basically, you need to invest a lot of money to get started in mining. There are some cases where we accept investment by small amounts, but usually it's not the big mining companies and it's more often than not not a satisfactory result. We are focusing on that and providing users with a new UX called Staking + Mining by using staked virtual currency as the source."
Bitlink is also responsible for the management of assets entrusted to them by investors. It is worth mentioning that, with Bitlink in this asset manager role, Bitcoin mining is one of many options available as part of their strategy. By utilizing DeFi in this winning business partnership, Bitlink holders can be assured of consistency, transparency, governance and operational efficiency of the revenue generated via mining. Further, Bitlink holders can receive consistent revenue with peace of mind that the business is operationally sound. And finally, as a major incentive, Bitlink holders can earn mining rewards in addition to staking rewards, compounding the potential for significant profits.

Bitlink's mission is to be the most profitable DeFi in the world. What this means for investors; when staking to Bitlink, they will receive mining rewards in addition to staking rewards. As the partnership and strategy unfolds over the coming months, all eyes will be on this major Japanese mining company's involvement in the newly minted DeFi market. Bitlink is currently running it's IEO (Initial Exchange Offering) on LaToken. You can check it out at https://latoken.com/ieo/BITL. First-round investing recently wrapped in August, and Round 2 is currently live. If it successfully sells out, it will move on to Round 3 with the price set to increase by 25%.
Marcus Henry is an American Journalist with over 12 years working in the tech industry. He has been actively involved in the crypto community for the past four years and currently works out of Austin, Texas. He covers breaking news, writes perspective pieces and reflections, and conducts interviews with industry professionals and community members. Follow Marcus Henry on Twitter- @MarcusHenryHODL