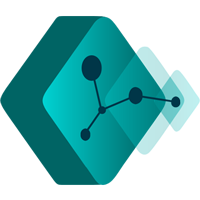 The unprecedented events that have unfolded with the novel coronavirus outbreak have been devastating. Organizations, industries, places of religious worship have all had to shut down at a point in time. This created a loop of inflation and economic meltdown in many states, and consequently thousands of workers ranging from upper income to lower income earners have been laid off from work.
According to a report, 12.4% of Canadians aged 15-64 have been laid off monthly since February 2020. In many countries, the number is worse, and many workers have taken a pay cut to cope with the ripple effects of the pandemic.
Consequently, there has been a large influx of freelancers and content providers on the internet. According to a report published on CNBC, freelancers rose by 41% to 605,000 in the second quarter of 2020 as compared to 2019. Both gainfully employed and unemployed persons seem to be picking up a freelance service or the other in this period.
For a very long time, freelance content providers have faced quite a number of barriers in getting rewards for their services. Popular third-party freelance websites such as Upwork and Fiverr have often received complaints of scammers, and very difficult buyers that leverage on one-sided customer services.
OUR FREELANCE REWARDING TOKEN
Gradually, many freelancers are turning to platforms that are transparent, self-rewarding and profitable. Cryptodaily offers freelance users the opportunity to provide high quality, consistent and captivating content on their free-to-publish website. In turn, users can get their rewards in Cryptodaily token(CRDT™) and hold the token in their digital cryptocurrency wallet.
In July, 2020 Cryptodaily launched a successful IEO where the token was sold for $0.03/token. CRDT™ is now listed on multiple exchanges including LATOKEN and freelancers can trade their rewards on these platforms. Also, through our payment platform, CRDTpay, freelancers would soon be able to cash out using their credit cards.
By consistently providing contents for Cryptodaily™, freelancers with great work ethics and professional writing skills will earn much more in the future with ads revenue