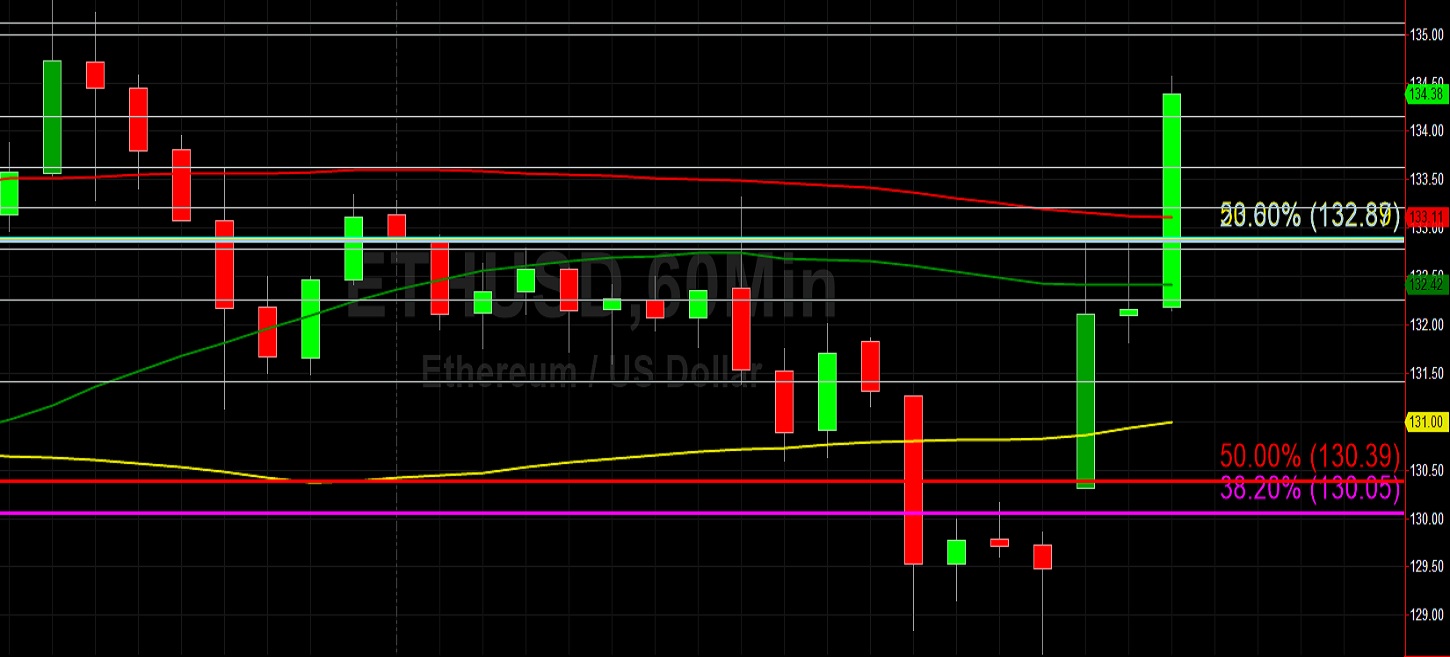 Ethereum (ETH/USD) weakened in today's North American session as the pair depreciated to the 128.60 level after selling pressure emerged around the 135.35 area early in today's Asian session, right around a downside price objective related to selling pressure that emerged around the 142.50 level. The pair lost more than 39% in value during the month of March as traders were unable to capitalise on a quick move above the psychologically-important 250.00 figure. Some Stops were elected below the 129.60 level during ETH/USD's move lower today, a level that represents the 50% retracement of the appreciation from 123.72 to 135.48.
Above current market activity, upside price objectives include the 137.84, 138.07, 139.50, 140.12, 141.52, and 149.09 levels. Below current market activity, downside price objectives include the 127.41, 123.72, 122.75, 122.41, 119.84, and 116.59 levels. Chartists are observing that the 50-bar MA (4-hourly) has recently bullishly crossed above the 100-bar MA (4-hourly), and that the 50-bar MA (hourly) bearishly remains below the 100-bar MA (hourly). Another important technical level that traders are monitoring is the 124.81 level, an upside price objective related to buying pressure that originated around the 90.00 level.
Price activity is nearest the 50-bar MA (4-hourly) at 132.97 and the 200-bar MA (Hourly) at 133.11.
Technical Support is expected around 119.84/ 115.51/ 110.18 with Stops expected below.
Technical Resistance is expected around 153.22/ 156.77/ 159.62 with Stops expected above.
On 4-Hourly chart, SlowK is Bearishly below SlowD while MACD is Bullishly above MACDAverage.
On 60-minute chart, SlowK is Bullishly above SlowD while MACD is Bullishly above MACDAverage.