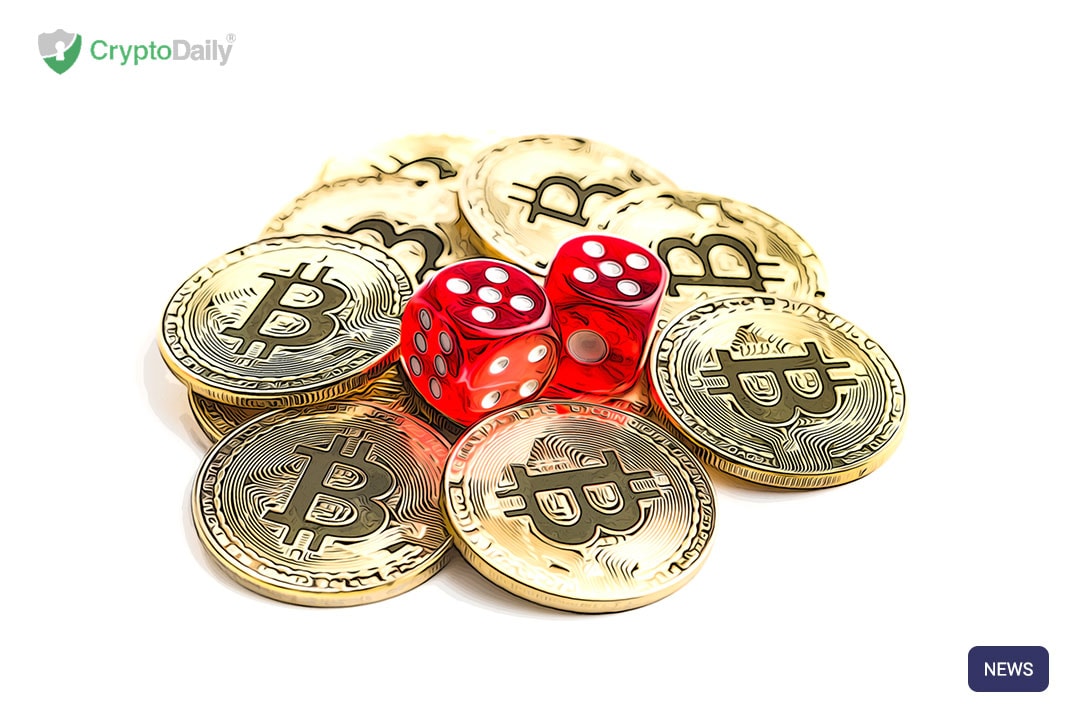 This Coronavirus nonsense is getting a bit old and starting to wear on all of us by now. You're not alone, we're in this together. Ever since the virus has reached pandemonium, the global population [should] have collectively taken themselves out of circulation and kept social distance to cap the spread of COVID-19. The hope is that you are staying safe, are in good health and spirits as this phenomenon sweeps the globe and governments and businesses seek to reduce the spread. However, this does leave many stranded at home for large (and unknown) stretches of time, creating challenges that have never been faced before by our global society, like how much Tiger King or Better Call Saul can you watch in one sitting? While you take a break from reliving your college years of inspired Ramen cooking, you can make the most out of your time and easily earn free Bitcoin and other crypto while you weather the storm and watch Bitcoin increase in value. Here are the best and easiest opportunities available to do so.
Voyager's Fee-Free Crypto App Gives $25 in Bitcoin For Signing Up And Earnings of 4% Interest Monthly

Voyager is a crypto exchange app for iOS and Android that enables users to trade over 19 of the most popular cryptocurrencies without paying a commission. It does this by connecting to over a dozen of the most trusted and secure crypto exchanges with the "Voyager Smart Order Router" to provide you with access to the largest crypto trading market. The app is safe, secure, and easy to use. As of March, Voyager now offers a 4% commission on Bitcoin holdings and 5% interest on ETHOS (paid out monthly). Sign up using this link to get $25 in free Bitcoin. If you're not in a territory where Voyager is currently supported, be sure to sign up anyway as they are expanding globally in 2020.

There seems to be a lot of great value for customers to join Crypto.com. When you sign up, you will get $50 for free just for becoming a member. That is certainly incentive enough for most. Plus, when you sign up at Crypto.com you have the opportunity to apply for one of their MCO VISA credit cards which offer crypto back to your Crypto.com MCO wallet, and earn you free MCO which can be easily traded for Bitcoin or other cryptocurrencies. MCO is Crypto.com's own cryptocurrency, which offers some very attractive staking rewards. Plus you can score free Netflix, Spotify, and other great rewards. This is easily one of the most exciting crypto incentives.
Robinhood Stock And Crypto Exchange App (Now Available in the UK) Gives Free Stock For Signing Up And Depositing .01¢

Robinhood is a stock-centric exchange app that hit the US by storm when it disrupted the stock exchange space with their commision-free stock trading and easy to use platform. With massive crypto interest in early 2018, Robinhood announced trading of popular cryptocurrencies like Bitcoin, Ethereum, Litecoin, and Stellar. This brought an army of crypto enthusiasts to sign up with Robinhood where many were exposed to stock trading for the first time. When you sign up and confirm your bank information, then make your first deposit of only .01¢ or more; you will get a chance to claim a free stock. You have a 1 in 150 chance of even getting any blue chip stocks such as Facebook, Apple, Microsoft, GE, Ford or AMD. With Robinhood now live in the UK, British patrons can take advantage of this great opportunity.
Binance.US Gives You $15 Just To Register

Binance.US is the spawn of Binance.com, which recently shut its doors to US customers in August following US regulatory pressures. As a result, Binance opened its doors to US customers under the name Binance.US recently and offers new customers $15 to sign up with their exchange. Binance is one of the largest and most influential global cryptocurrency exchanges. While the US version is far more limited than the Binance.com version of the exchange, it still offers a comprehensive viewset and is adding relevant cryptocurrencies for trade regularly. This exchange is sure to make strides in 2020, but for now, a $15 incentive to join is always a nice offering.
Easily Earn Bitcoin With FeaturePoints Rewards App

For those who sign up with this link or use code 5N5Z9S when signing up, you will receive 50 points for free. This will get you well on your way to earning some free Bitcoin. Once you accumulate enough points, you can cash out for $5 or $10 in Bitcoin at a time within a 24 hour period. FeaturePoints is a rewards app available for desktop and mobile. Users earn points by taking quizzes, downloading and using apps and taking surveys. After completing these tasks, users are rewarded with points which can be used for gift cards, cash or even bitcoin! Each task within FeaturePoints varies in point value. You can even enter contests that will net you large point quantities.
So now that you're making crypto while you're making good use of your spare time in COVID-19 social isolation, you're on the right track to coming out of this thing one step ahead of the rest and netting some easy crypto profit. With the Bitcoin halving just a month away, you may want to get your hands on as much as possible for as cheap as possible while you still can. I sure hope you're staying safe, social distancing and staying away from people. These are unprecedented times, and society is being challenged with each day that this virus spreads. As governments scramble to deal with this global pandemic that is putting stress on the very fabric of society and the economy, the need for and importance of Bitcoin and other cryptocurrencies is further highlighted as massive bailouts are occuring. The only question is, which side of history will you be on?
Marcus Henry is an American Journalist with over 11 years working in the tech industry. He has been actively involved in the crypto community for the past three years and currently works out of Austin, Texas. He covers breaking news, writes perspective pieces and reflections, and conducts interviews with industry professionals and community members. Follow Marcus Henry on Twitter- @MarcusHenryHODL
Disclaimer: The information above does not constitute investment, financial, trading or any other sort of advice and you should not treat any of my content as such. I do not recommend the purchase, sale, or holding of any cryptocurrency or other product and nothing I write about should be deemed as an offer to purchase, sell, or hold a cryptocurrency or other product or service. Please do your own research and consult a certified financial professional before making any investment decision. There may be referral links in the content above.